Money Pieces Are Already Our Favorite Hair Color Trend of 2021
January 12, 2021
With the new year officially here (peace out, 2020), we're all about starting fresh. And when it comes to switching up our hairstyle, we plan on embracing one of 2021's biggest color trends: the money piece, a.k.a face-framing pieces that are dyed a lighter shade than the rest of your hair. This look is typically created with balayage and gives hair dimension, accentuates your base color and draws attention to your facial structure. Here, we're rounding up our favorite money piece looks on Instagram that you can show your colorist.
Lifted and Light
Make your blonde even brighter by adding two money pieces around your face. It'll emphasize any shadow roots and bring so much more depth to your color. And even when the rest of your color starts to grow out, you'll still have a bright pop in the front.
Rocker Chic
If you have darker hair, but want to test out the blonde life, face framing accents are the way to go. You'll still have a rich base, but it'll let you experiment with lighter shades. While the front pieces will be brighter, ask your colorist to disperse a few more muted pieces within the body for a blended, more natural look.
Turn on the Heat
Spice up the new year by adding a fun color to the front of your natural shade. It's definitely a statement look, but there's no better time to try out a new style. We love this orange hue, but you can also try blonde against black hair or another bright hue.
Ashy and Icey
To get two 2021 hair trends in one, show your stylist this picture. The icy grey-blonde color flatters so many different skin tones and the bleached blonde money pieces give dimension to the style.
Brunette Babe
If blonde just isn't for you, fear not — you can still rock the money piece trend with rich, brown colors. Have your colorist keep your body toned a bit darker and lift the pieces around the face to a slightly lighter hue. The face-framing pieces will blend softly into the rest of your hair while still adding emphasis to your facial structure.
Photo: Chris Weber Mirlach
Read more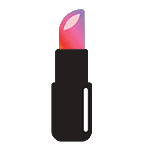 Back to top