How to Wash Out Temporary Hair Dye, According to a Celebrity Hair Stylist
April 10, 2023
Your festival weekend has come and gone, and you had an amazing time — but now the temporary hair color that you sported for the festivities isn't washing out as you expected. If this sounds familiar, don't worry just yet. We tapped Jonathan Colombini, L'Oréal Paris Creative Director of Style and Color and celebrity hairstylist, for his tips on fading temporary hair color without a salon visit.
How to Remove Temporary Hair Dye at Home
Read the Label on Your Temporary Hair Color Before Dyeing Your Hair
If you're planning on using temporary hair dye, pay close attention to the labels. A formula like the L'Oréal Paris Colorista 1-Day Washable Temporary Hair Color Spray lasts until your next shampoo, whereas semi-permanent hair color can last upwards of six weeks. Both are temporary, but one just lasts a lot longer than the other. If you're looking to rock a new hair color for a festival weekend (and only that weekend), make sure it's labeled as a wash-out or temporary formula that lasts for one shampoo. Of course, the only thing you'd need to do in that circumstance is simply wash your hair.
Use a Hair Color Removal Treatment
"Clarifying shampoo is great, however, there is only so much it can do," says Colombini. "A very mild yet effective way to remove color is with a product called Malibu." He recommends choosing one that removes artificial color, like the Malibu Hair Color Pigment Reducer. This powdery treatment mixes with water to form a gel consistency that removes artificial color without lifting your natural hair color.
While TikTok has a variety of different at-home remedies for removing temporary hair color, you'll want to avoid most of them. So what about that dish soap hack you've seen all over the platform? "Dish soap has a high pH to cut through cooking grease, so it will also remove artificial pigment from hair," notes Colombini. It could help to fade the temporary color, but these formulas are not made with hair and scalp health in mind. Before trying this trick, we recommend reaching out to your dermatologist to ensure it won't irritate your scalp or cause damage to your hair.
How to Nourish Your Hair After Removing Temporary Hair Color
Use a Protein Rich Hair Mask
"After putting your hair through anything invasive like removing hair color, at-home hair care is a must," urges Colombini. Once you remove your temporary hair color, your hair may feel dry — and a good way to fix that is with a hydrating, protein-rich hair mask. Colombini recommends the L'Oréal Paris Everpure Sulfate Free Simply Clean Elastic Fiber Masque, which includes vegan proteins that help to revitalize the hair and boost shine.
Use an At-Home Toning Gloss
If your natural hair color looks lackluster and dull after you've removed all the temporary hair color, Colombini suggests using the
L'Oréal Paris Le Color Gloss One Step In-Shower Toning Gloss
. The in-shower glossing treatment revives dull, faded hair color. It's also formulated with a coconut oil-infused base that deep conditions the hair while it corrects.
Photo: @lauren_bickerton_hair; Design: Juliana Campisi
Read more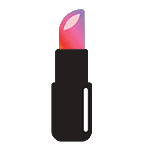 Back to top