Clarifying Hair Products That Work Wonders on Greasy Hair
February 21, 2020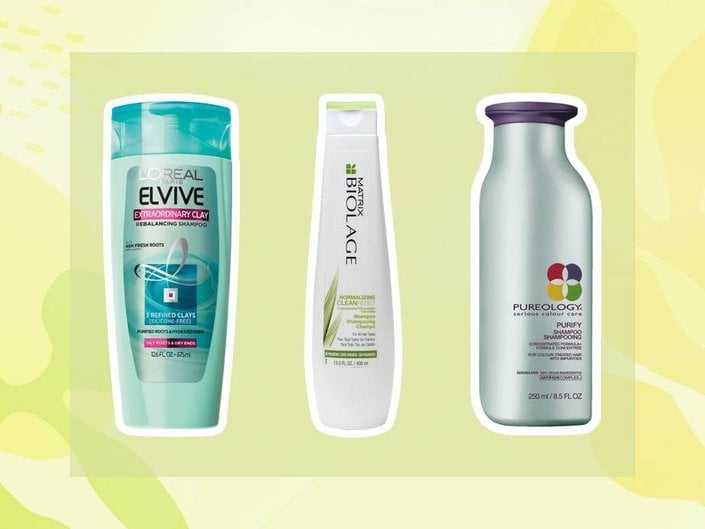 Hi, yes, I have a confession to make. I am the queen of dry shampoo, the HBIC of fourth-day dirty hair and the master of masking greasy strands. Oh, I also have no shame — clearly. My main contention with washing my hair is that it's just a freakin' hassle. Between the blow drying, the straightening and the styling, showering becomes a three-hour evening activity that I simply don't have time for seven nights a week, #priorities. But the two nights a week when I do wash my hair, I wash my hair. Bring on the clarifying shampoos, conditioners and treatments. I need the best of the best to get the grime, grease, buildup and oil out of my strands. I've tested basically every clarifying and detoxifying hair product out there, so I'm rounding my all-time favorites, ahead. 
Matrix Biolage Clean Reset Shampoo 
Blown through more than half of your dry shampoo bottle this week alone? Step into the shower with this Matrix Biolage Clean Reset Shampoo. It gives a next-level deep clean and gets grime and gunk out for good. It's a great option for all hair types and won't leave your strands feeling dehydrated or dry post-use.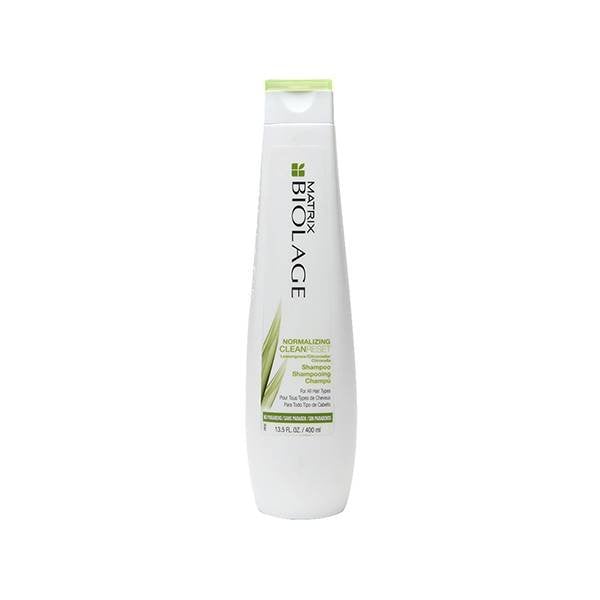 L'Oréal Paris Elvive Extraordinary Clay Shampoo
If naturally oily hair is your life, no matter the products you try, we challenge you to put this rebalancing shampoo to the test. Just like a clay mask extracts oil and impurities from your skin, this shampoo works to soak up oil and purify hair at the root. Plus, the drugstore price is unbeatable.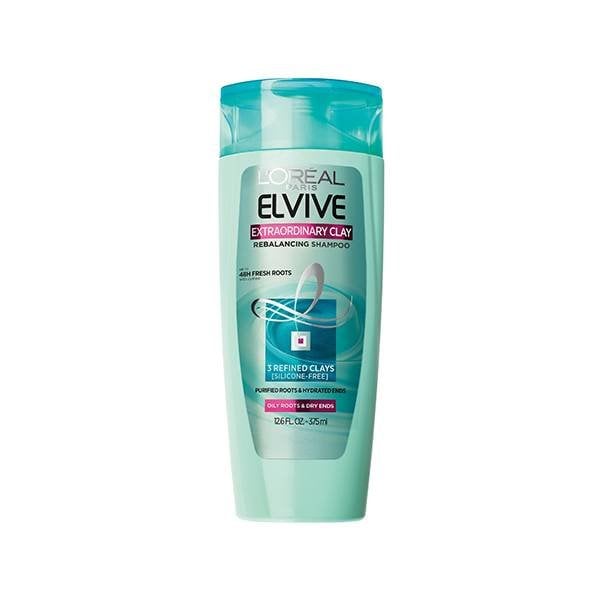 Pureology Purify Cleansing Shampoo
Tea tree oil, witch hazel and baking soda tag-team to break down buildup from styling products, hard water and chlorine. Lather up just once with this sulfate-free product and watch as your dull color gets restored to its former glory. It's a must-have in your clarifying shampoo rotation.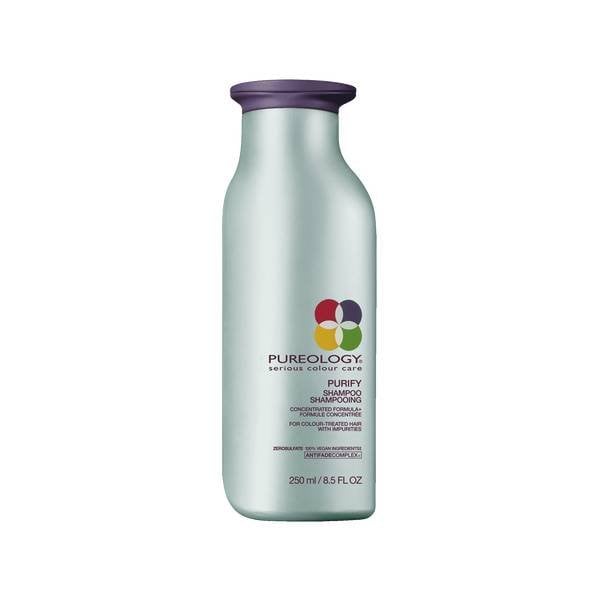 Carol's Daughter Wash Day Delight  
Perfect for curly or coily hair, this shampoo is a serious time saver during wash day. The targeted nozzle allows for the product to cleanse right at the scalp, while the innovative formula lathers, detangles and clears away impurities without stripping your strands. It's also sulfate-, silicone- and paraben-free.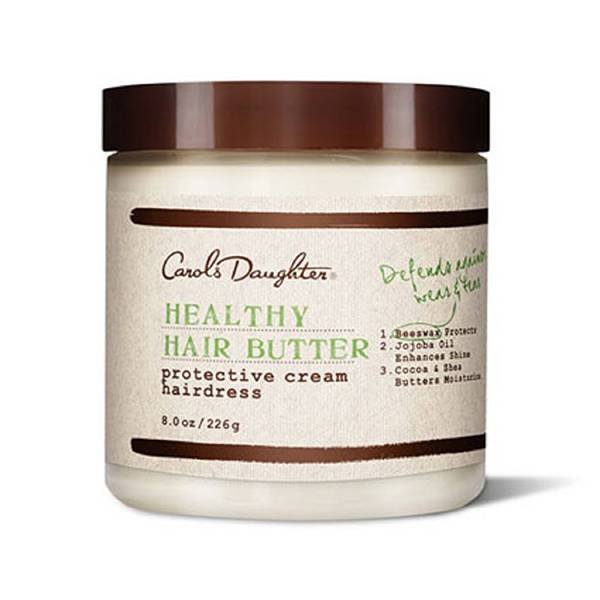 We like to call this the triple threat of clarifying shampoos. Exfoliating? Check. Detoxifying? Check. Balancing? Also, check. Charcoal draws impurities out from the scalp, while micro-exfoliators slough away dead skin cells. Tea tree oil and vitamins work to soothe irritation, reduce itchiness and hydrate.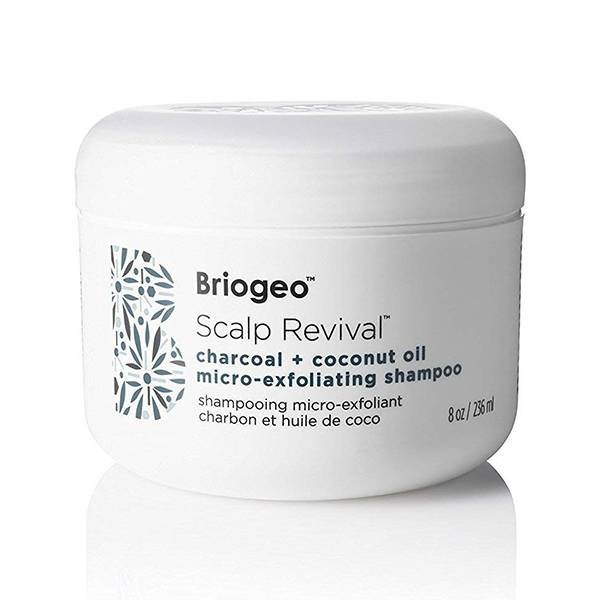 Oribe Cleanse Clarifying Shampoo
If treat yourself is your hair-washing day motto, pick up this bougie AF clarifying and detoxifying mousse from Oribe. The foam is formulated with volcanic ash powder to polish away unwanted grime. When you step out of the shower, be prepared to be blinded by the glow of your silky strands. This product doesn't mess around.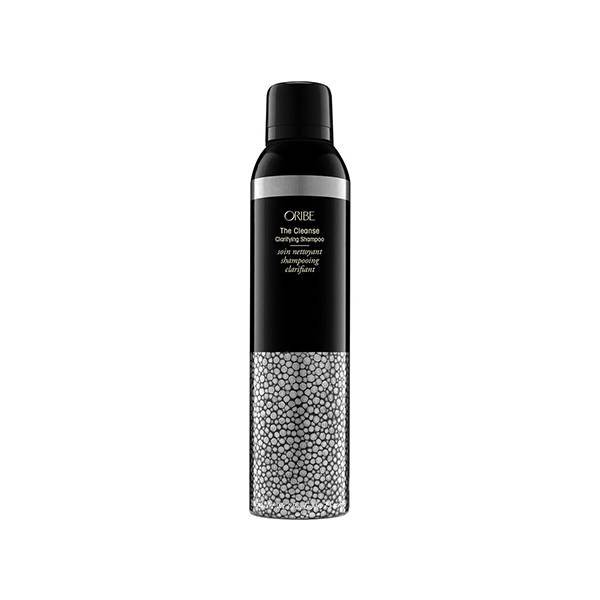 R + Co Acid Wash ACV Cleansing Rinse
If the acid wash jean print on the bottle doesn't have you sold already, let the ingredients convince you that this product is a must for greasy-hair gals. Apple cider vinegar is the MVP for getting rid of grime. Just massage the product into your hair for up to three minutes, rinse thoroughly and enjoy your clean, calm and shiny hair. 
Read More:
This Emerald Green Eyeshadow Look Is Everything
Beauty Q & A: What Is Brow Lamination?
Your Guide to Removing Every Type of Makeup Stain 
Read more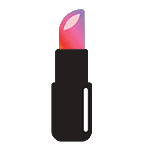 Back to top