A Comprehensive Guide on How Much You Should Be Tipping for Beauty Services
August 01, 2022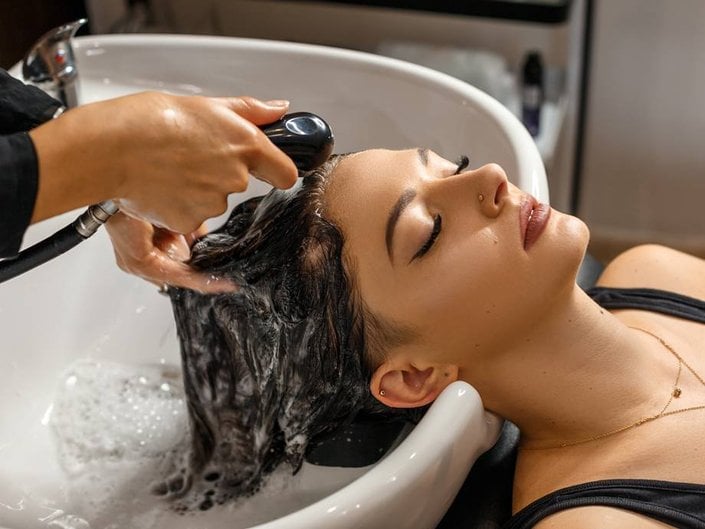 Who doesn't love going to the hair salon or getting their nails done? It's the little luxuries that can make you feel like a million bucks. But how many times have you found yourself staring at a beauty treatment receipt wondering, "How much am I supposed to tip, again?" The answer isn't black and white.
Sure, there's the 15 to 20% rule for most services, but what about the ones that cost hundreds of dollars and require multiple sessions? From waxing to eyebrow threading, gel manicures, facials, blowouts and even laser hair removal, we spoke with eight beauty experts to get the full rundown on exactly how much you should tip.
How Much Should You Tip Your Hairstylist at the Hair Salon?
Answer: 15-20%
Though hair salons offer an abundance of services, tipping 15-20% remains the standard. According to Jessica Barsamian, CEO of the Belgrade Group, which owns James Joseph Salons, Mizu Salon and more.
"It doesn't necessarily matter what the service is — haircut, blowout, coloring, washing — it is always 15-20% of the total cost of the service itself," she says.
Carolyn Aronson, CEO and founder of It's a 10 Haircare, however, acknowledges that sometimes dye jobs can get a little pricey, and in those cases, an exception can be made.
"Depending on how many processes you receive during a color treatment they can all add up and it can become very expensive," she says. "If your bill is $300 or $500, of course, to me the 20% rule can slide down a little bit — maybe a 12 or 15% tip."
For those tricky scenarios when you have a different hairstylist cut your hair from the one who dyes it, Barsamian has a solution: "If there are multiple stylists you should tip on the price of each service individually. So, if the cut is $100, tip the cutter $20. If color is $200, tip the colorist $40," she says. "It does not depend on the stylist's level of experience. The price of the service increases as the level goes up."
When it comes to showing some appreciation for your hairstylist's assistant or washers, Aronson confirms you should tip them as well. "If your hairdresser has an assistant you absolutely should tip them. It does not have to be 20%, but a $5 or $10 tip depending on how long they help work on you is a very nice gesture."
How Much Should You Tip at a Medspa?
Answer: 0%
Because medspas are medical professionals, the tipping policy does not match that of other beauty services. In fact, it's actually illegal to tip at all at medspas.
"Tribeca MedSpa believes medical professionals should never accept gratuity because it may influence the standard of care or weaken the fiduciary relationship," says Victoria Lewis, medical aesthetician at Tribeca MedSpa. "Some medical estheticians are allowed tips in other practices, however, it is our policy that no one accepts tips."
How Much Should You Tip Your Manicurist at the Nail Salon?
Answer: 15-25%
In short, it can vary — but it's always appreciated.
"I like to compare it to at a restaurant where you tip between 15%-25% on the total of your bill," says celebrity manicurist and Essie nail artist Michelle Saunders. "For example, if a manicure is $20, tipping at 20% is common, which is $4."
Although tipping more when the price is lower is always appreciated, Saunders says the same tipping etiquette applies for higher-priced nail services. "Say I got 'the works' at a high-end spa — gel mani and pedi — and the total is $120," she continues. "Then 20% of that is $24. A good rule of thumb is more work, more tip."
How Much Should You Tip Your Waxing Expert?
Answer: 20%
"Like any other service environment, gratuity is at the discretion of our guests, but 20% is standard and a good starting point," says Helene Marie, waxing expert at European Wax Center.
It doesn't matter what area of the body you get waxed, as the overall waxing price is adjusted accordingly. "Similar to when one is at a restaurant and they feel they have received excellent service or overall experience, tipping more is often customary."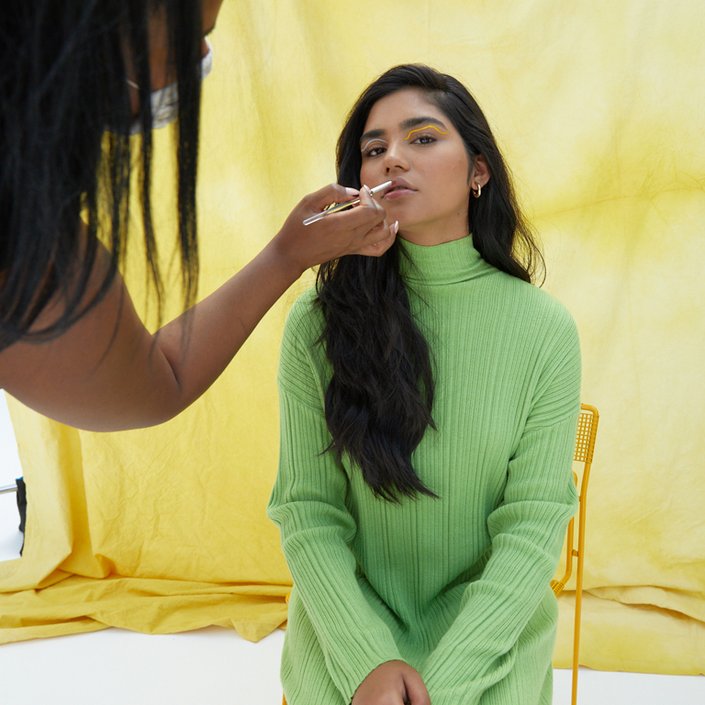 How Much Should You Tip for Laser Hair Removal?
Answer: $10-$20 or 20%
Christian Karavolas, the owner of New York-based laser salon Romeo & Juliette, says tipping differs slightly when it comes to laser spas versus other beauty services, mainly due to the overall price.
"If a client is extremely happy, usually they'll leave $10 for small areas and $20 or more for large areas," says Karavolas. "Tips are always appreciated but voluntary. A client will get the same service whether they tip or not.
Because laser hair removal takes multiple sessions, Karavolas advises that tipping is typically done after each visit. If you book your laser hair removal session online with a third-party website be mindful that tipping may already be included or required. "Groupon and Living Social have a 20% tipping policy. Some facilities do charge that to a client."
Bottom line? Read the fine print.
How Much Should You Tip Your Esthetician for a Facial at a Spa?
Answer: 18-20%
According to Saime Demirovic, co-founder of GLO Spa NY, 18-20% is customary when seeing an esthetician for a facial.
"The industry standard is pretty much the same as tipping at a restaurant," she says. "It also depends on how much you enjoyed your treatment. The amount someone leaves as a tip can really send a message of how they felt about their facial."
Aside from showing a little extra gratitude to your esthetician for a job well-done, tipping generously is a nice way of saying you're sorry if you arrive late to your session. "If you're really late to your appointment and the spa is nice enough to treat you, it probably means your esthetician is forfeiting her lunch break for you. This would be a nice time to show how much you appreciate that," says Demirovic.
How Much Should You Tip When Getting Your Eyebrows Done?
Answer: 20%
According to celebrity brow stylist Joey Healy, tipping 20% for eyebrow services — be it waxing, threading or plucking — is the way to go. There are instances where he recommends tipping more than 20%. Such as, "If someone took care of you before or after hours, worked through their lunch or came in on a day off," explains Healy.
How Much Should You Tip Your Lash Stylist for Eyelash Services?
Answer: 20%
"I definitely recommend that services be tipped at 20%, per beauty service industry standards, including eyelash extensions, lash lifts and lash tints," says Heather Elrod, CEO of Amazing Lash Studio. "Lash stylists undergo a great deal of training to perfect their craft. Stylists at Amazing Lash Studio, for example, go through an extensive two-week training and are licensed estheticians and cosmetologists, so lash services are truly a form of artistry for which they take pride." If your lash stylist gives you the eyelashes of your dreams, Elrod asks that clients consider leaving a more generous tip of 25%.
Body image: Chaunte Vaughn
Read more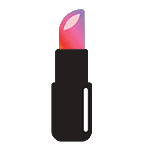 Back to top