Teasylights Are the Low-Maintenance Hair Color Trend You Need to Try
January 21, 2021
Hair dye

can be intimidating. Your natural color will eventually grow back, but the possibility of a bad dye job in the form of streakiness or

brassy tones

can be terrifying. If you're looking to change up your look but want to play it safe, ask your stylist about teasylights. It's a

hair coloring technique

that offers natural-looking highlights, a seamless blend from dark to light tones and is easy to upkeep. Here, we tapped Matrix artistic director Nick Stenson to learn more about this hair color technique.
What Are Teasylights?
"Teasylights are a method of highlighting that involves teasing individual sections of hair to create a visible softening effect on the hair that lives nearest to the scalp," says Stenson. They're a great option for someone who wants to lighten their hair while still keeping things low maintenance and natural-looking. Stenson explains that teasing the hair helps to make the change from dark to light strands less noticeable or harsh, offering a more seamless blend than a balayage.
What Are Some Things to Consider Before Getting Teasylights?
"You'll want to consider what kind of effect you're looking for with your highlight," says Stenson. If you like a very diffused highlight that blends effortlessly, teasylights would be great for you. If you're more into the chunky highlight trend, you might want to consider a different method. "It's important to discuss the look you're after with your stylist so that they can choose the techniques that are right for you," says Stenson.
How Should You Care For Teasylights?
Because of how teasylights seamlessly grow out, it's one of the more low maintenance hair color trends. That being said, Stenson says that because you're still lightening the hair, you'll want to discuss a regular treatment regimen with your stylist that helps maintain the health of your hair. Additionally, he recommends adding a color-protecting shampoo and conditioner to your hair-care regimen to upkeep your style in between appointments. "The
Matrix Total Results So Silver
or
Brass Off Shampoos
are a great option to reduce natural warmth that may resurface overtime," he says. "So Silver is great to reduce yellow and Brass Off reduces any orange." If you're looking for a drugstore option, we like the
L'Oréal Paris Elvive Color Vibrancy Protecting Shampoo
and
Conditioner
.
Photo: Janelle Perillo, Design: Hannah Packer
Read more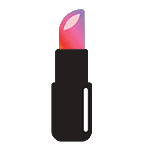 Back to top