These Blow-Dry Creams from Amazon Will Make You Look Like You Just Left the Salon
March 27, 2020
I'm the first to admit it, I have a debatably obsessive relationship with salon blowouts. From the unmatched volume to the fact that it lasts me four whole days (that's wild, you guys!), a professional blowout and styling session holds the key to my heart. Unfortunately, my at-home blowout prowess was lacking a bit. Flat strands? Rough ends? Heat damage? Check, check and check. That's why I set out on a mission to find the best blow-dry creams out there. I've tried them all (trust me!) and am rounding up my all-time faves, which are available on Amazon, for you, ahead.
1 / 7
L'Oréal Paris Blow Dry It Thermal Smoother Cream
If your at-home blowout leaves your ends fried and strands split, it's time to add this L'Oréal cream to your Amazon cart. It's a lightweight product that instantly smooths out the hair and protects your stands from heat damage and breakage. Just use a nickel-size amount onto damp hair and get stylin'. You'll be amazed by the silky shine.
2 / 7
Garnier Fructis Smooth Blow Dry Anti-Frizz Cream
Getting a salon-like blowout doesn't have to cost a salon-like price. Just look at this option from Garnier Fructis — it's under $5. Its paraben-free formula is designed with Moroccan oil, so your mane will look shiny and smooth. The best part? This product also helps tame frizz.
3 / 7
Kenra Professional Perfect Blowout 5
If you're on the search for salon-smelling hair (it's a thing), then this cream from Kenra is just what you need to amp up your blowout game. Aside from smelling fabulous, it's also amazing for your hair. The product offers heat protection, an increase in fullness, a lightweight texture, shine and styling control. It's a must-have if you ask us.
4 / 7
Briogeo Farewell Frizz Blow Dry Perfection and Heat Protectant Cream
Struggling to get your frizzy, curly or super dry hair to look sleek after you style? Try out the Briogeo Farewell Frizz Blow Dry Perfection and Heat Protectant Cream. It has rosehip, argan and coconut oils to smooth hair and enhance shine. Plus, it's great for color-treated hair, too.
5 / 7
Biolage Styling Blowdry Glotion
Stop tugging and pulling with your hair brush — seriously, we mean it. Being harsh on your hair will only lead to breakage and flyaways. Instead, use a bit of this nourishing and conditioning cream from Biolage. It's a longwear heat primer that offers medium hold and an easy, smooth at-home blowout.
6 / 7
L'Oréal Paris Elvive Dream Lengths No Haircut Cream
Whether you're trying to grow out that last little inch before summer hits or want to seal up split ends, L'Oréal Paris Elvive Dream Lengths No Haircut Cream is a must. Formulated with castor oil, vitamin B3 and vitamin B5, the leave-in conditioner treatment is nourishing and restorative. It also provides up to 450 degrees of heat protection — a must if you're trying to avoid chopping off dead ends.
7 / 7
It's a 10 Miracle Blow Dry Styling Balm
Humidity is the enemy of an at-home blowout. That's where this styling balm comes in. It protects your hair against the effects of humidity, eliminates frizz, defines curls and safeguards it from heat. Plus, it has a non-greasy, lightweight feel that adds next-level shine.
Read more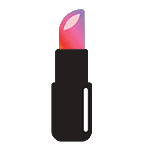 Back to top