Our Favorite Heat Protectants for Natural Hair
February 17, 2023
Heat protectant is a must if you're looking to style your hair with a hot tool like a flat iron or a blow dryer, and your hair type should definitely be considered when it comes to choosing the right formula for you (there are hundreds out there!) We chatted with Barry Lee Moe, a stylist with the Black Beauty Roster, to learn about what you need to know when shopping for a heat protectant for natural hair. Keep scrolling for Moe's tips, plus six of our favorite products that will guarantee protection from high temps and provide amplehydration.
What Should You Look for in a Heat Protectant for Natural Hair Types?
According to Moe, it's key to look for products that contain natural ingredients that will help restore moisture while simultaneously shielding the hair from any damage. "Any application of heat, even diffusing, has the potential to cause damage to the hair shaft over time, which can alter your natural curl pattern," he says. He specifically recommends looking for a product with coconut, argan, or grapeseed oil to help keep your hair safe and replenished.
How to Apply Heat Protectant on Natural Hair
Moe recommends evenly distributing the heat protectant when your hair is damp, and then letting it dry naturally before applying any heat. "If you're short on time, you can still apply heat protectant to dry hair and comb it through, but wait 5-10 minutes for the product to dry out before starting up your blow dryer or diffuser."
The Best Heat Protectants for Natural Hair
Here, we're sharing the best heat protectants for natural hair.
This styling cream helps protect your hair when blow drying, diffusing or using any thermal tools. It helps nourish the hair with shea butter and uses anti-breakage technology to help prevent damage. It will leave your hair looking and feeling frizz-free, soft and healthy.
If you're looking to straighten your hair with a flat iron, we recommend opting for this straightening mist that helps protect hair up to 450 degrees. It has argan oil to keep hair moisturized and smooth, therefore preventing that dry and crunchy feeling.
For a heat styling option that's quick to apply, opt for this thermal active spray. It helps strengthen and condition the hair with blue agave nectar and will keep your hair protected and hydrated during the heat-styling process.
If you struggle with dryness and frizz, opt for this heat protectant cream that will keep flyaways at bay. It has a mixture of coconut, argan and rosehip oil to control frizz and seal in essential moisture.
This two-in-one pick is a detangler and heat/UV protector. It has superfruit guava, plus butterfly ginger and avocado to help moisturize and soften the hair.
Spritz your hair with this frizz-combatting hair shield that has UV protection and natural ingredients. It works to keep your hair hydrated and free of breakage. Bonus: It smells heavenly, too.
Read more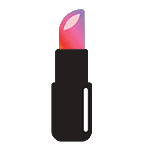 Back to top