French Bangs Are the Fringe Style to Try Now
July 27, 2023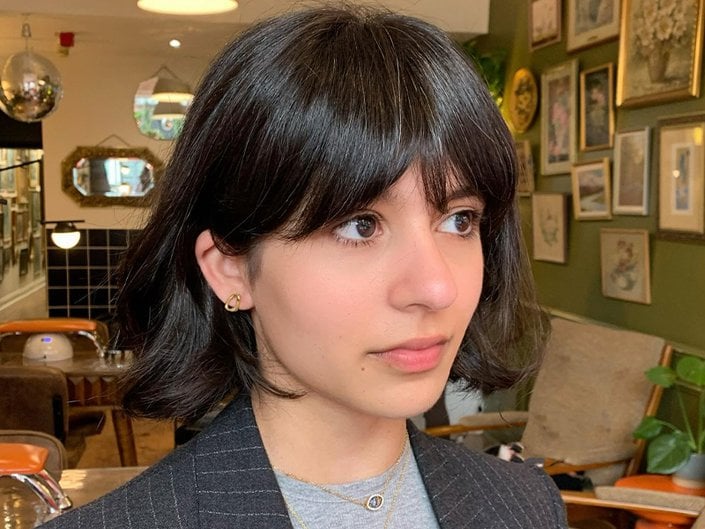 From the French bob to French girl waves, Parisian-inspired hair is always trending in one form or another because the French know a thing or two about nailing that effortless, slightly messy and ultra-chic look. The latest iteration is French bangs: a wispy fringe moment that feels romantic, breezy and slightly unkempt. The ironic part about achieving these effortless, French-inspired styles is that they don't come as easy as they look. To get a better understanding of this season's hottest hairstyle, we tapped Castillo Bataille, celebrity hair stylist and Matrix ambassador. Keep scrolling to learn more about all things French bangs, including how to style them for straight, wavy and curly hair, and tips for maintaining them.
What Are French Bangs?
French bangs are a wispy fringe known for its textured, layered and laid-back look. "The idea is to keep the bang area tight and flirty to the face," Bataille shares. "This bang style is a bit different from a normal
blunt bang
." French bangs also tend to be a bit shorter in the center of the forehead, getting longer as they reach the cheekbones for natural face-framing.
What Should You Ask Your Stylist for to Achieve French Bangs?
To adopt this effortless fringe style, "ask your stylist to thin out the ends [of your bangs] a bit and not to open up the face too much," Bataille shares. "The width of these bangs should stay fairly tight to the eyes and brows, and the ends should be thin and wispy." Presenting a picture to your stylist is another great way to share your hair goals.
How Should You Style French Bangs at Home?
Straight Hair
"This style works well with those that have thin, straight hair," Bataille shares. When the hair is damp, add a ping pong ball sized dollop of the
Matrix Setter Mousse
to the length of the hair and bangs. Let your hair air dry, or use a blow dryer to rough dry your hair to keep its natural texture. When the hair is dry, add a couple drops of the
Matrix Food For Soft Multi-Use Hair Oil Serum
throughout the ends for a high-shine finish. If you want to add some texture, spritz the
Redken Spray Wax Invisible Texture Mist
through your hair for a tousled look.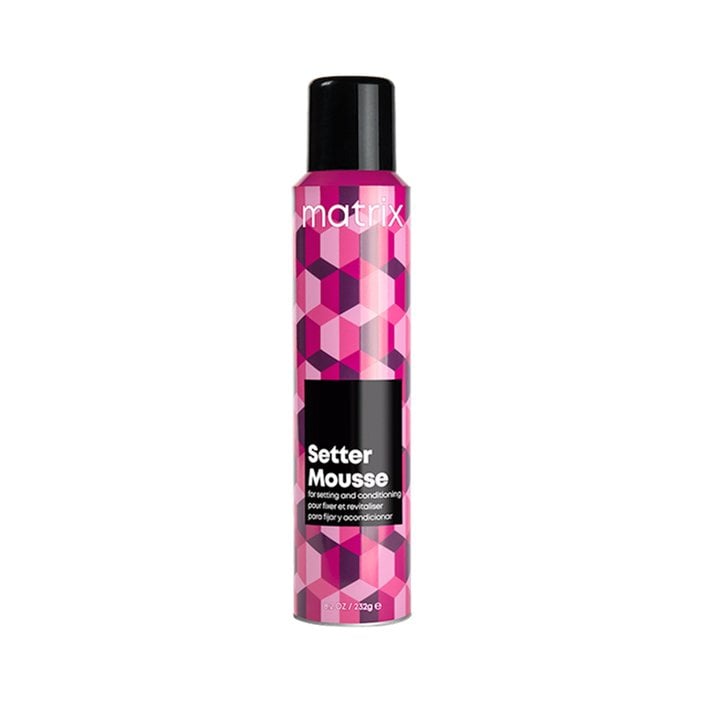 Curly and Wavy Hair
If you have curly or wavy hair, Bataille recommends asking your hairstylist to cut the French bangs with less weight at the ends so they grow effortlessly while maintaining their shape. When the hair is damp, use the Carol's Daughter Wash Day Delight Hair Gel To Foam Styler Aloe on your bangs and throughout the hair to provide natural-looking hold, frizz control and definition without flakes or crunch. Finish with a couple drops of the Act+Acre Cold Pressed 5% Argan Repair Hair Oil to enhance shine, add moisture and reduce frizz.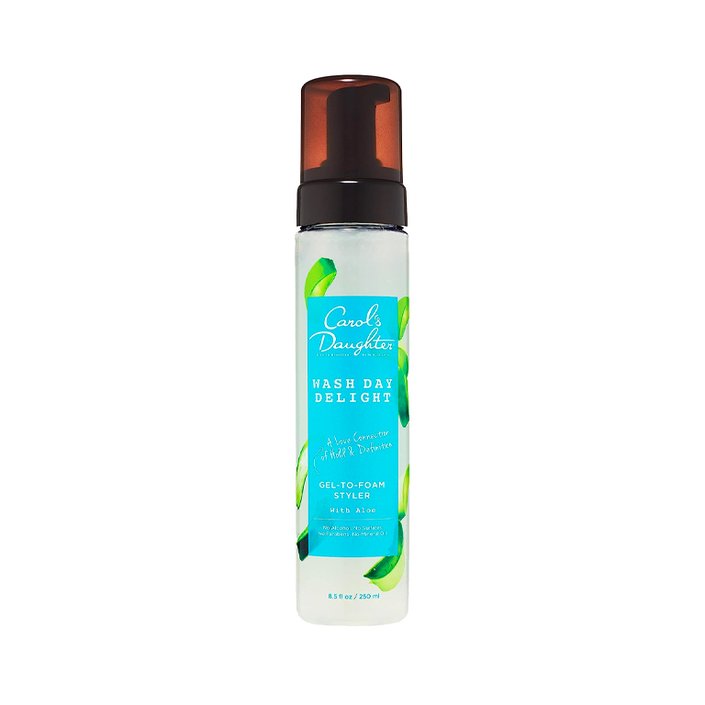 How Do You Maintain French Bangs?
Bangs sit on your forehead so they tend to get greasy much quicker than the rest of your hair. Touch them up throughout the day with the Violette_FR Frange Puff Dry Shampoo Brush, a portable dry shampoo that applies to the hair with a fluffy brush for easy, on-the-go use.
To sustain the piecey, eyebrow length look of French bangs, Bataille recommends getting them trimmed every few weeks to maintain their length and shape. If you want to grow out your bangs, Bataille suggests a French
curtain bang
style for the same effortless nature with more versatility.
Read more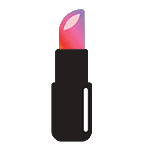 Back to top