How to Get an Instagrammable Fishtail Braid in 5 Easy Steps
February 11, 2022
Braids
are perfect for every occasion, whether you're just chilling at home, getting ready to run errands or need an easy hairstyle to wear while working out. One of our favorite braids is the
fishtail braid
: an elevated version of the basic braid. This simple-yet-intricate-looking style has become popular because it looks gorgeous as is or dressed up with a few
hair accessories
— plus, it's
easier to DIY
than you may think. Let us show you how to fishtail braid in five simple steps.
STEP 1:

Separate the Hair

If you want a fishtail that goes straight back, you may need a little bit of help. But getting a side-swept fishtail braid is simple. Pull all of your hair to one side of your neck and section it into two even parts.

STEP 2:

Start the Cross-Over

Separate a small piece of hair from the outside of the section closest to your face. Pull the piece across the front of the section. Then join it with the inside part of the back bunch of hair.

STEP 3: 

Repeat the Process

Repeat the previous step using the opposite chunk of hair. Grab a small piece from the back of the second chunk, cross it over and connect it with the inner part of the front section.

STEP 4: 

Continue Rotating

Continue this back-and-forth process until all of your hair is braided. Make sure the pieces are small — this is what gives the style the appearance of a fishtail.
STEP 5:

Secure the Hair With Elastic

Once your hair is braided to the ends, secure it with a hair tie. If you want a messier vibe, feel free to gently loosen a few pieces in the braid. To keep everything in place all day, we recommend spraying your braid with a bit of hairspray, like the Garnier Fructis Sleek and Shine Anti-Humidity Hairspray.
Read more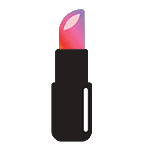 Back to top