How to Get an Instagrammable Fishtail Braid in 5 Easy Steps
July 07, 2023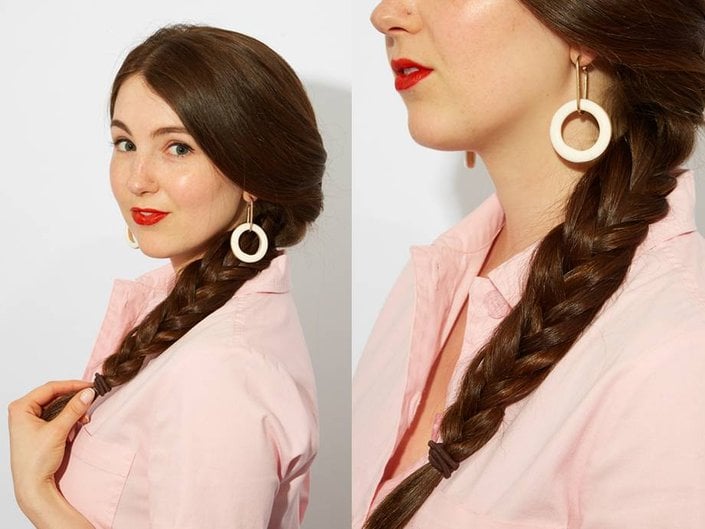 Braids are the perfect hairstyle for any and every occasion, whether you're just chilling at home, getting ready to run errands or need a hairstyle to wear while working out. You can even dress up braids with pretty accessories like a ribbon or beaded barrette for an easy hairstyle for a special event. One of our favorite types of braids is the fishtail braid, a slightly different version of the basic braid. This deceptively simple hairstyle is almost as quick to do as a regular braid, but it looks super intricate and impressive. It's a popular look because it looks gorgeous as is or dressed up with a few hair accessories. Plus, it's easier to DIY than you may think. Keep scrolling for a tutorial on how to create a stunning fishtail braid in five simple steps.
What Is a Fishtail Braid?
If you've seen a fishtail braid before, you may think that only a professional hairstylist would be able to execute the style. But it's actually a surprisingly beginner-friendly hairstyle that is sure to earn you tons of compliments. The romantic style involves taking two separated sections of hair and weaving small pieces of hair inwards to create what looks like a sort of inverted braid. A fishtail braid is often worn off-center with a side part so the braid drapes over one shoulder. However, if you'd prefer for your fishtail to fall straight down between your shoulder braids, you can keep it centered. (Note that a side fishtail may be easier to DIY if you don't have a friend to help you nail the style.) You can also wear this look woven into an updo or as pigtails.
What's the Difference Between a Fishtail Braid and a French Braid?
Upon first glance, a fishtail braid and French braid may look pretty similar. Both braids have a tightly woven, intricate look. Both styles also look more complicated than they actually are. However, while French braids require you to section your hair off into three parts (similar to classic braids), fishtail braids begin with your hair in two sections. Another key difference is that you start a fishtail braid by sectioning all of your hair off, but a French braid starts by braiding a small amount of your hair and gradually weaving in more pieces.
Should Your Hair Be Clean or Dirty When Styling a Fishtail Braid?
Generally, it's helpful to have unwashed hair when styling updos or braids — and that includes fishtail braids. If your hair is slightly dirty, it will be less likely to slip. It will hold better and there will be less of a risk of the braid loosening or falling apart as the day goes on.
What Products Do You Need to Do a Fishtail Braid?
Products are not necessarily essential for doing a fishtail braid, but they can help make the look appear more polished. With the right products, your braid will look sleeker (or more tousled, if that's the look you're going for!) and hold longer. Some products that will come in handy include a styling mousse, a leave-in treatment and a hairspray to set your braid. Ahead, find some examples of products you may need to create a fishtail.
If your hair is dry or prone to frizz, spritz it with the Garnier Fructis Sleek & Shine 10-in-1 Leave-In Spray to give it a smoother appearance. Formulated with argan oil and plant keratin, this non-greasy treatment adds shine and nourishes your strands without weighing them down.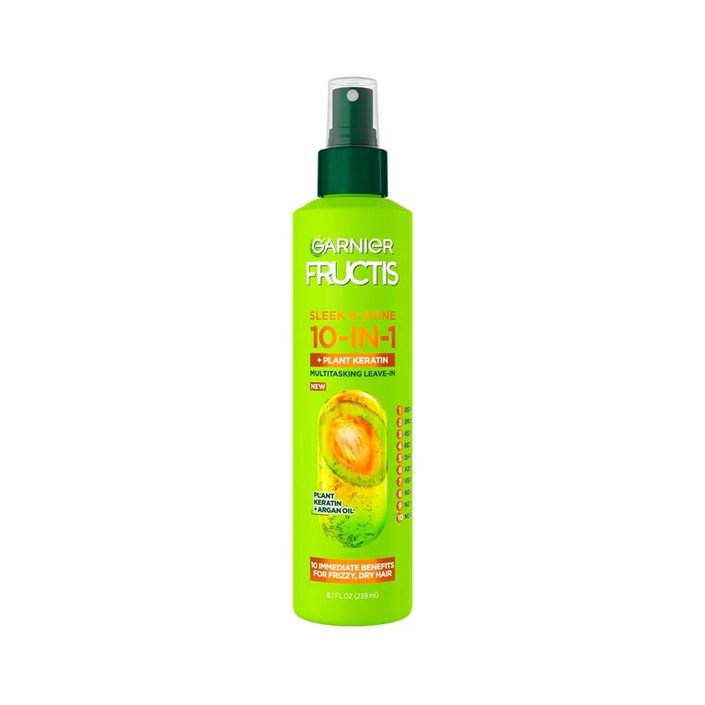 For some extra grip, apply a small amount of gel, like the Matrix Styling Controller Gel, before starting your braid. This gel delivers strong, lasting hold without making your hair feel crunchy or stiff. It also won't get flakey when it dries, which is a major hair gel pet peeve.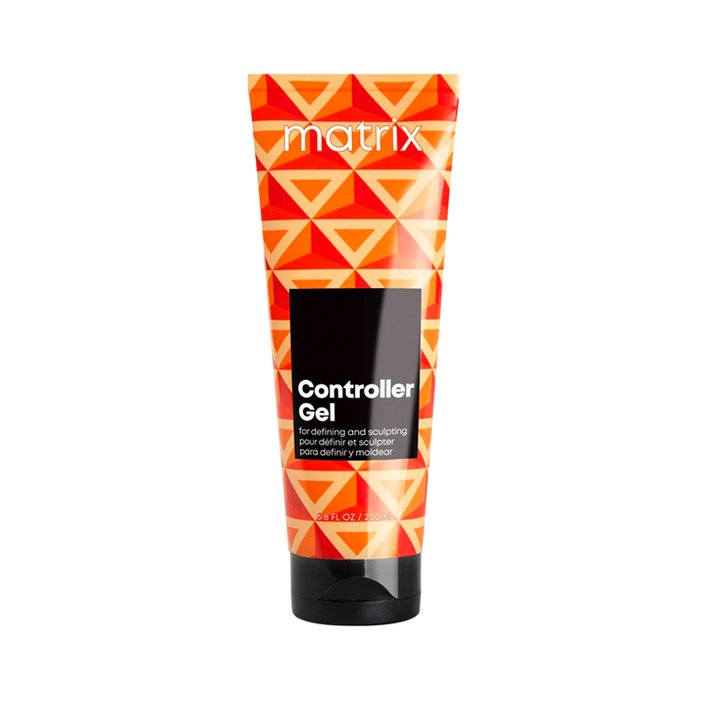 Got curly hair? Make sure your curls are prepped and hydrated for styling with the Carol's Daughter Born to Repair Reviving Hair Oil With Shea Butter. The moisturizing formula contains a blend of shea butter and jojoba, olive, coconut, Amazonian nut and babassu oils to leave your hair stronger, smoother and shinier.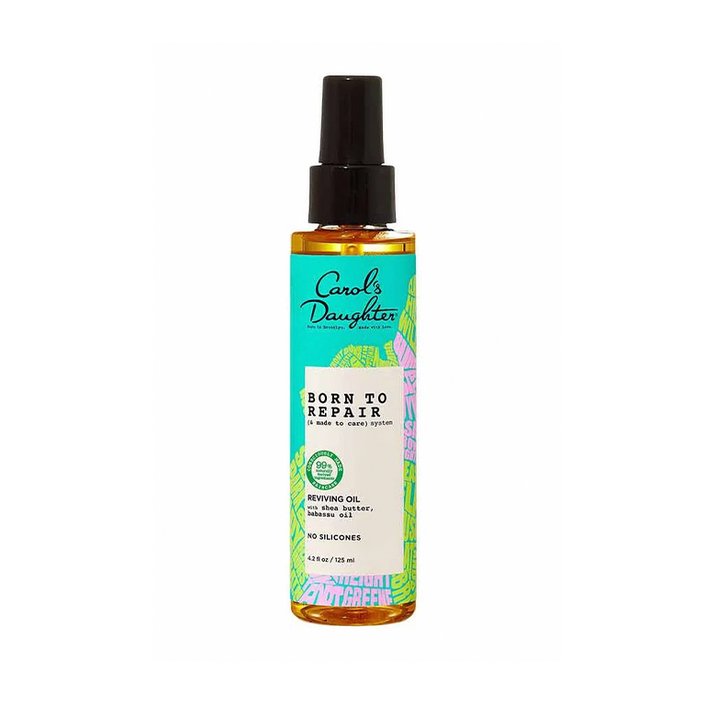 Hairspray is a styling staple that allows you to set your braid in place so you can go about your day or night without worrying about it falling out. The newly-reformulated L'Oréal Paris Elnett Satin Strong Hold Hair Spray offers brushable, flexible hold — no more crunchy, sticky, immovable hair. It's also humidity-resistant, making it a great choice during the summer. If you're sensitive to strong fragrances, you'll love this unscented version.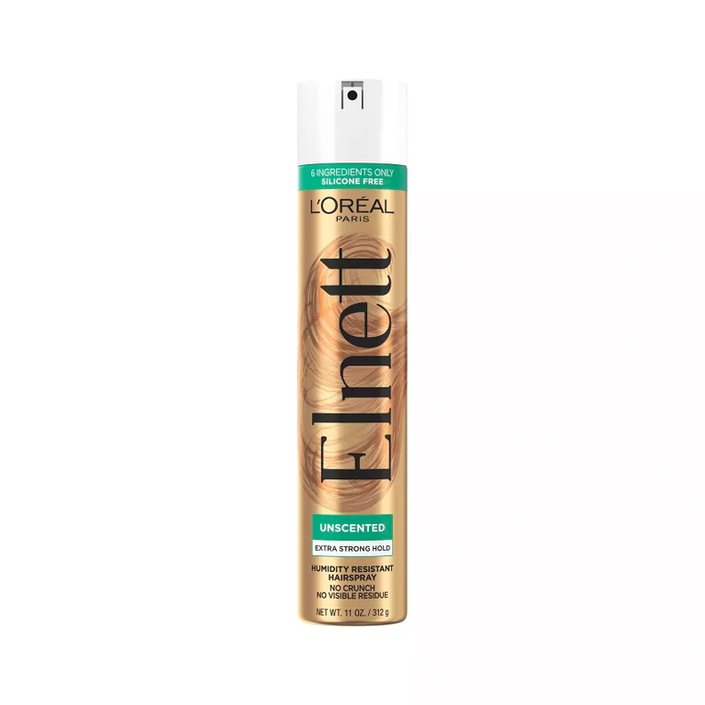 Make braiding a breeze by getting rid of any tangles in your hair first with the Tangle Teezer The Ultimate Detangler Brush. Knots and tangles are no match for this customer-favorite brush, which can be used on wet or dry hair. Two-tiered teeth gently separate tangles without causing breakage or damage. This brush also has an ergonomic handle for maximum grip and control.
How to Do a Fishtail Braid: Tutorial
STEP 1:

Separate Your Hair

If you want a fishtail braid that goes straight back, you may need a little bit of help from a friend. But getting a side-swept fishtail braid is simple. Start by sweeping all of your hair to one side of your neck and separating it into two even sections.

STEP 2:

Start the Cross-Over

Next, separate a small piece of hair from the outside of the section closest to your face. Pull the piece across the front of the section and weave it under to join it with the inside part of the back bunch of hair.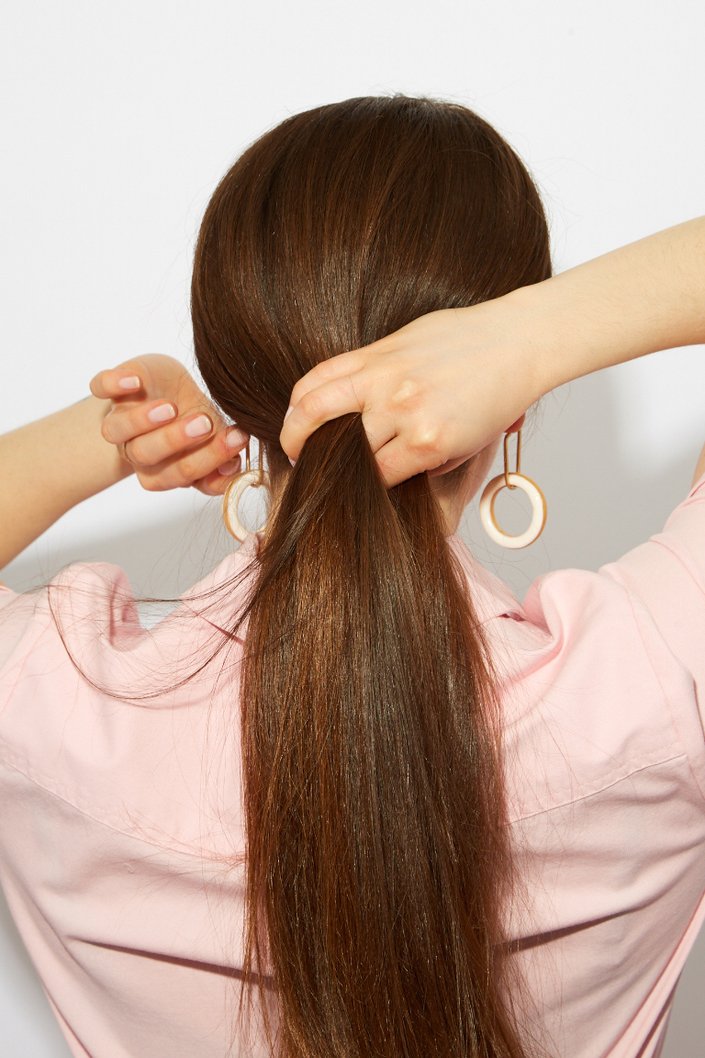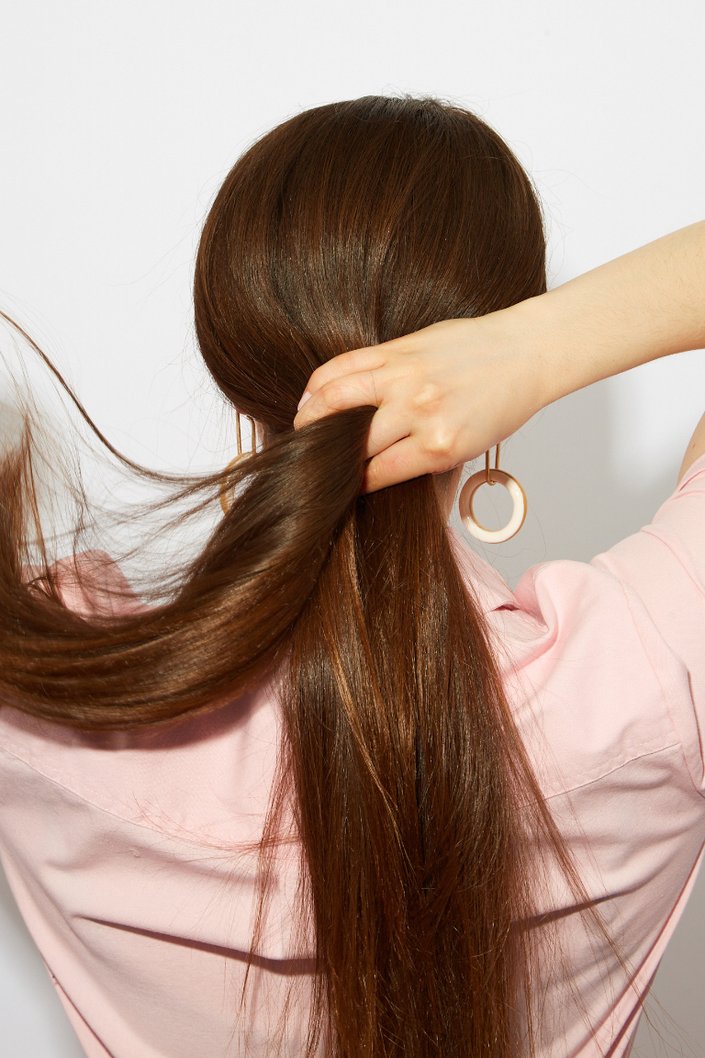 STEP 3: 

Repeat the Process

Repeat the previous step using the opposite chunk of hair. Grab a small piece from the back of the second chunk, cross it over and connect it with the inner part of the front section.

STEP 4: 

Continue Criss-Crossing Hair From Each Section

Continue this back-and-forth process until all of your hair is braided down to the bottom. Make sure the pieces are small — this is what gives the style the signature appearance of a fishtail.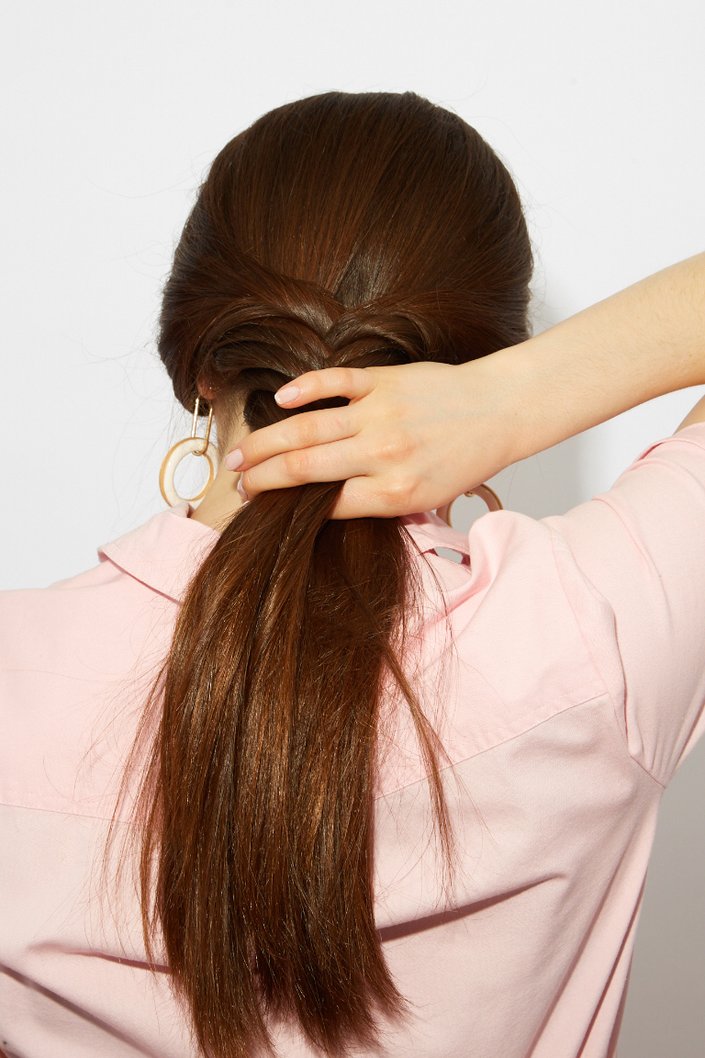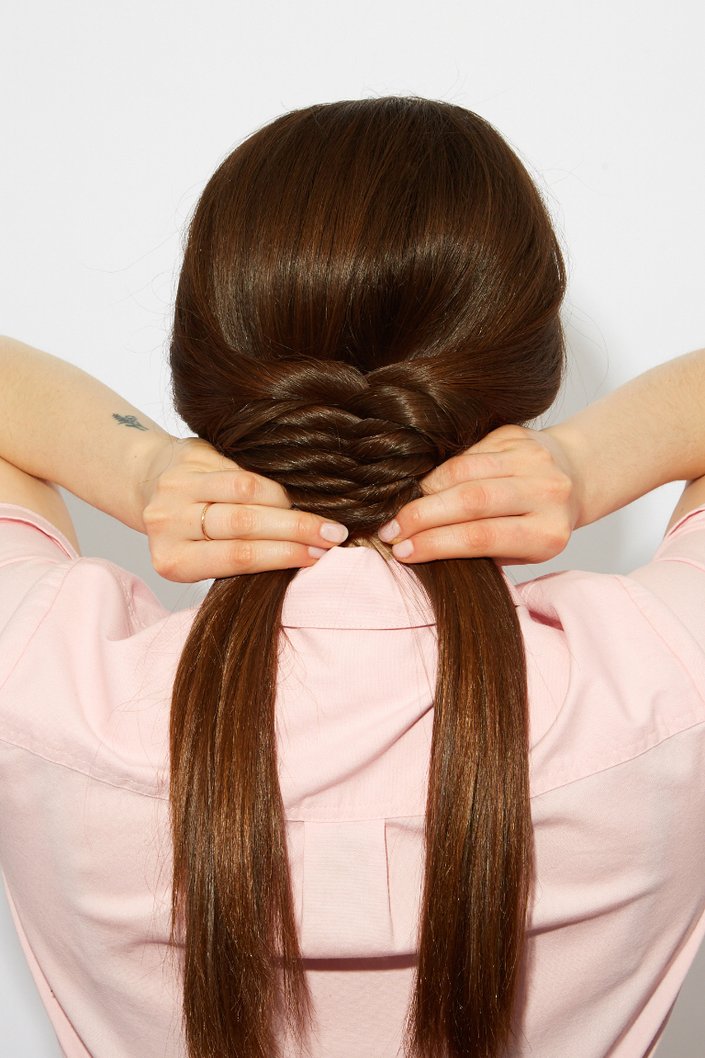 STEP 5:

Secure the Hair With Elastic

Once your hair is braided to the ends, secure it with a hair tie. If you want a messier vibe, feel free to gently loosen a few pieces in the braid. You can also gently backcomb your braid to give it a textured, lived-in vibe. To keep everything in place all day, we recommend spraying your braid with a bit of hairspray, like the L'Oréal Paris Elnett Satin Extra Strong Hold Hair Spray.

Fishtail Braid Styling Ideas
Inverted Fishtail Braid
This gorgeous style combines a fishtail braid with a French braid by using the French braiding technique of starting with a small section of hair and gradually weaving more hair into the braid. The result is a fairytale-worthy braid that will leave people impressed with your styling skill (and your arm strength!).
Sleek Pony Fishtail
For a sleeker take on a fishtail, pull your hair into a slicked back ponytail and secure it with a hair elastic before doing your braid. We love how this hairstylist broke the fishtail braid into two sections halfway down, adding a bubble braid element into the mix, as well.
Tousled Side Fishtail Braid
For a more carefree, bohemian vibe, replicate this tousled side fishtail braid. A loose braid wrapping around your head, complete with dreamy face-framing tendrils of hair make for a romantic, summery hairstyle.
Fishtail Braid Crown
A great option for a wedding or special occasion, a fishtail braid crown is a beautiful way to add a little extra flair to a half-up, half-down hairstyle. Wear the rest of your hair loose in cascading waves or curls flowing from beneath the braid crown.
Baby Fishtail Braid
If you prefer to wear your hair down, you can still get in on the fishtail braid fun by adding one or two baby fishtails around your face. In this example, a baby fishtail braid highlights a chic deep side part.
Double Fishtail Braids
Level up your pigtail braid game by doing double fishtail braids. This example also uses the French braiding technique starting the braid at the hairline, but you can also do low pigtails with regular fishtail braids.
Read more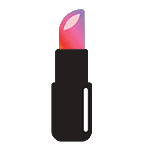 Back to top