6 Cute and Trendy Bubble Braid Hairstyles to Try Now
May 18, 2022
Bubble braids
are the modern take on the classic plait that we can't get enough of. Instead of twisting the hair into your
typical braid
, the bubble style requires securing a bunch of elastics and scrunchies onto the hair about an inch apart. Then, you can simply pull the hair out just enough to create round bubble shapes. The
trendy hairstyle
is
so easy to DIY
, that we rounded up our editors' favorite bubble braid looks to copy ASAP. Go forth and get bubbly!
Bubble French
Mimic the look of a french braid with this easy-to-recreate bubble French braid. Section the hair down the center, and begin by gathering and securing quarter-inch sections starting at the front of the head with elastics. Work your way down until you reach the nape of your neck, then bubble braid the rest of the way down with the remaining hair. Keep strands silky smooth with the
L'Oréal Paris Elvive Dream Lengths Frizz-Killer Serum
.
Baby Bubbles
Baby braids are super cute and trendy right now — why not pair them with another on-trend hairstyle like bubble braids? If you almost always wear your hair down, this is a fun and easy way to switch up your style.
Double Bubble
The higher the braid, the better the bubbles! Get creative like this look with
@aimeebribeauty
and start the base of your bubble braid close to the top of your head for a more fun, editorial-style look.
Bubbles + Curls
Bubble braids don't have to go down to the ends of your hair. In fact, this style by
@lanasummer
proves that they look even better with the rest of the hair down, especially if you have a curly or coily hair type.
Thicc Braids
Who says your bubbles have to be small or medium? Go thicc with this look from
@hairwithlinda
and create three huge bubbles on each braid.
Read more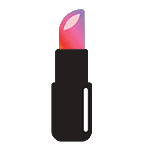 Back to top