How to Make Bangs Work With Your Hairstyle (Cowlicks Included)
July 31, 2020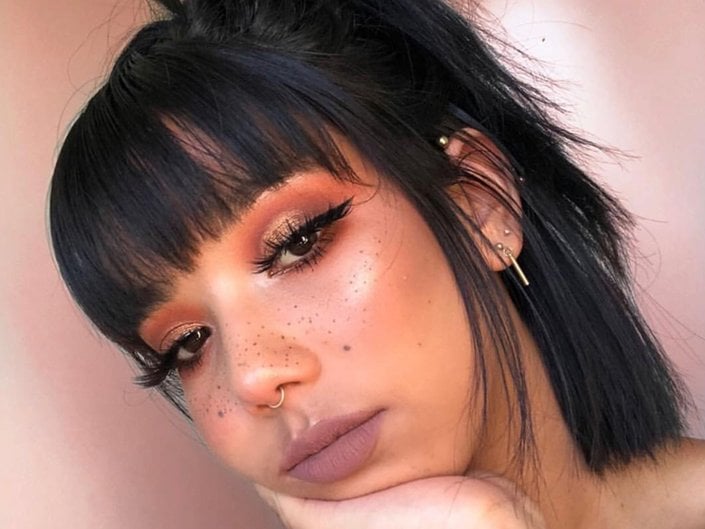 We believe everyone should try bangs at least once in their life, especially as everyone is starting to hit the salon chair as COVID-19 restrictions ease up in most places. Even if the hairstyle sounds like a traumatic middle school haircut gone wrong, having fringe is a learning experience for all (and that experience may just be, you'll never get 'em again). We reached out to hairstylist Zach Morad for his insight on bang-centric hairstyles that work with a cowlick and flatter a variety of face shapes. Ahead, Morad speaks on different bang styles from wispy and side-swept bangs to parted ones and more, as well as the pros and cons of each type.
Wispy Bangs
"Long, wispy bangs are a great way to go if you're interested in trying out a new look but don't want a heavy commitment," says Morad. "Having wispy bangs will flatter most face shapes."
Pros: These bangs offer a variety of styling options, as they can be brushed back or to the side. They are also super versatile and can be worn with short or long hairstyles. And if you completely hate the results, they're super easy to grow out, too.
Cons:
Because of their feather-like cut, these bangs tend to get greasy quickly. To fight the grease, try spraying them with dry shampoo.
Side-Swept Bangs
"Nothing is sexier to me than a deep, side-swept bang," says Morad. "It's a relaxed and effortless look that can often support itself with very little styling. Simply create soft side bangs with a drastic part on the side of your choosing. The result is a low-maintenance look that gives your face definition and shape and can easily be changed or adjusted."
Pros: These bangs are easy to maintain, require little commitment and styling, are easy to grow out and are a great way to minimize your forehead.
Cons: None.
Rounded Bangs
"I find rounded bangs to be a modern and sleek look," Morad says. "Can't picture them? Think Anne Hathaway in The Devil Wears Prada. Rounded bangs are sharply angled, which contours your face and makes them a great look for all. Whether you prefer them full and thick or a bit shaggy, it's a great route to go if you're looking to refresh your hairstyle."
Pros: This look is very modern. They can usually be worn to the side or parted in the middle for an alternate look.
Cons: To maintain the right length and sharp angles, these bangs need to be trimmed regularly.
Blunt Bangs
"I love a chic classic," says the stylist. "From 1920s flappers to the recent high-fashion looks dominating the runways, blunt bangs have stood the test of time. If you're a girl who likes to live on the cutting edge of style, this bold look is for you."
Pros: These choppy bangs are a great option for those with cowlicks, as the weight of a heavy, blunt bang will help to suppress your wayward hair.

Cons:
These bangs need to be trimmed regularly to maintain their blunt lines. They are also not the easiest to grow out.
Hero Credit: Courtesy of June Crees
Read more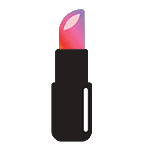 Back to top