Medium Knotless Box Braids Are the Low-Maintenance Protective Style You've Been Looking For
October 17, 2022
Is there anything not to love about knotless box braids? They're classic, eye-catching, low maintenance and the perfect style for giving our strands a little breather. While there's nothing wrong with hairstyles that take 30+ minutes to perfect, there's something satisfying about a protective hairstyle that comes in clutch.

Medium knotless box braids may look like the traditional box braids for afar, but the omission of the knot at the root just makes these showstopping plaits look even more effortless. We tapped two celebrity hairstylists to get the scoop on medium knotless box braids including why this size braid is a popular choice and how to make your knotless braids look flawless for longer.
What Are Knotless Box Braids?
Box braids are one of the most popular protective styles in the natural hair community. The knotless variety is even more popular since it looks more natural and reduces the amount of tension at the root. "Knotless braids are created with three-strand braids where extensions are added and intertwined to each individual braid," says professional hairstylist Gina Rivera. "They're called box braids due to their square shape parting, but a stylist can also play with a different shape, like a triangle, as well."

Even though box braids are the trending style now, it's certainly not a new hairstyle. The origin of box braids comes from African culture and dates back thousands of years ago. But removing the traditional knot that is typically created in box braids is a new style to create less tension of the root of the hair.
What Makes Medium Braids Different From Other Knotless Braids?
There are a variety of sizes and lengths when it comes to knotless braids. There are micro, small, medium, large and jumbo knotless braids. These braids aren't small, but they're not large either. In most cases, you can expect a medium-sized knotless box braid to have the same width of a pencil or pen.
Celebrity hairstylist
T. Cooper
says this size knotless braid is best for those who have two inches of hair or longer. "If your hair is too short, the medium style may not be best because it will be harder for the braider to grip and the style may not last as long."
If you're looking to install knotless braids on a TWA, Cooper suggests opting for the small or micro-sized braids to ensure the style lasts a bit longer.
How Long Does It Take to Install Medium Knotless Box Braids?
There are a handful of variables to consider when carving out the time it takes to install medium knotless braids. The good news is choosing the medium size will require a lot less time than the micro and small knotless braids. According to Cooper, medium knotless braids take about 3-5 hours to install, but it really depends on the speed of the braider and the length of the braids. "The shorter the braid, the less time it will take and the longer the braid, the more time it will take." Bottom line: Sometimes beauty takes time.
What Products Do I Need to Take Care of Medium Knotless Box Braids?
Just in case you were wondering, there is some upkeep required when installing knotless box braids, no matter the size. Since your hair won't exactly be washable, you'll need to reach for products that will keep your braided hair moisturized and your roots smooth and frizz-free.
"You should apply a hair moisturizer on the braids 2-3 times per week to keep your own hair from drying out," Cooper says. Products like the
Carol's Daughter Black Vanilla 4-in-1 Combing Creme
and the
Garnier Sleek & Shine Anti-Frizz Serum
are ideal for replenishing moisture, and they're lightweight so you don't have to worry about product buildup. If the hair along your hairline or the roots of the braids starts looking old and tired, i.e. frizzy, dry and puffy, apply a small amount of the
Carol's Daughter Black Vanilla Edge Control Smoother
.
How Do I Take Care of Medium Knotless Box Braids?
Thankfully, knotless box braids are fairly easy to care for. And with a few pro tips, your knotless braids can last for 8-12 weeks. Because let's be honest, if we're spending 5+ hours to get them installed, they better be low-maintenance and worthwhile.
Tip 1: Don't Skip Shampooing
While you don't want to reach for shampoo every other day, washing your hair once a week can avoid product buildup and an over-oily scalp, according to Cooper. Reach for a sulfate-free shampoo like the
L'Oréal Paris Ever Curl Sulfate-Free HydraCharge Shampoo
that won't dry out your hair. Just be sure to rinse the shampoo out thoroughly. You don't want leftover suds on your braids once you're finished.
Tip 2: Moisturize, Moisturize, Moisturize
Just because your strands are woven into extensions doesn't mean your hair can't feel and look dry. Cooper recommends moisturizing the hair a couple times a week with a product that is lightweight and super hydrating.
Tip 3: Protect Your Braids While You Snooze
Neglecting to protect your braids at night can really put a damper on the longevity of your braids and how fresh they appear. "At night, sleep with a scarf, durag or bonnet to help preserve the style," Cooper suggests. Trust the pro, remembering this simple step will keep your braids intact for longer. And if you don't like wearing something on your head while you sleep, plop on a silk or satin pillowcase instead.
Photo: @adaliahbeauty, Design: Juliana Campisi
Read more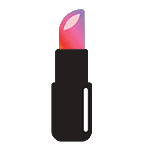 Back to top