How to Care for and Maintain Medium Knotless Box Braids
June 08, 2023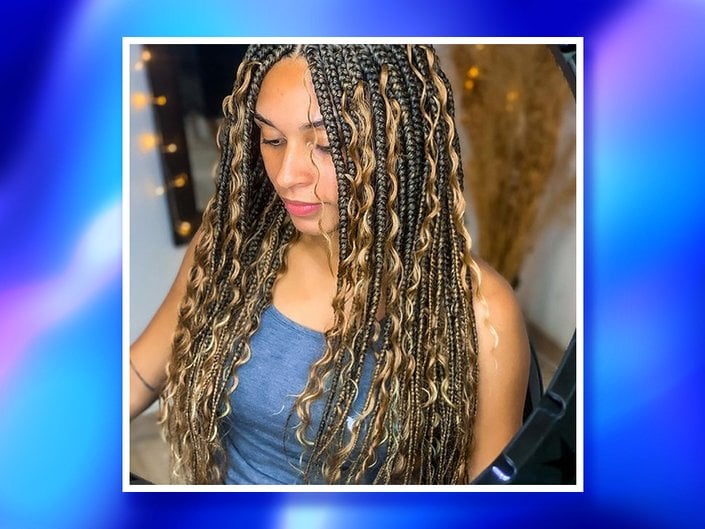 Is there anything not to love about knotless box braids? They're classic, eye-catching, low maintenance and the perfect protective style for giving our strands a breather from hot tools, styling and tension headaches from other uncomfortable styles.

Medium knotless box braids may look like traditional box braids from afar, but the omission of the knot at the root just makes these showstopping plaits look even more effortless and helps minimize tension on your scalp. Below, we turned to hair experts to get the scoop on medium knotless box braids, including why this size braid is a popular choice and how to make your knotless braids look flawless for longer.
What Are Knotless Box Braids?
Box braids are one of the most popular protective styles in the natural hair community. The knotless variety is even more popular since it looks more natural and reduces the amount of tension at the root. "Knotless braids are a special type of braid that utilizes a unique feed-in technique to add synthetic hair gradually to the braid itself," says Sharie Wilson, hairstylist and co-owner of DreamGirls hair-care brand and salon. "This method of braiding creates a flat and flexible design, which is softer against the scalp than a traditional box braid."

Even though box braids are a trending style now, they're certainly not a new hairstyle. The origin of box braids comes from African culture and dates back thousands of years ago. But removing the traditional knot that is typically created in box braids is a newer way to create less tension of the root of the hair.
What's the Difference Between Knotless and Regular Box Braids?
One common complaint when it comes to protective hairstyles, especially braids and weaves, is the tension these styles can create on the scalp. Luckily, knotless braids can help alleviate that issue. "Knotless braids do not require a knot at the base and provide a beautiful finish without tugging and pulling at the scalp," explains Wilson. If you notice your scalp is extra sensitive, you're experiencing shedding at your edges or you frequently experience tension headaches from too-tight installs, then knotless braids may be the way to go for you.
What Makes Medium Knotless Braids Different From Other Knotless Braids?
There are a variety of sizes and lengths when it comes to knotless braids. There are micro, small, medium, large and jumbo knotless braids. These braids aren't small, but they're not large either. In most cases, you can expect a medium-sized knotless box braid to have the same width of a pencil or pen.
Celebrity hairstylist T. Cooper says this size of knotless braid is best for those who have two inches of hair or longer. "If your hair is too short, the medium style may not be best because it will be harder for the braider to grip and the style may not last as long."
If you're looking to install knotless braids on a TWA, Cooper suggests opting for the small or micro-sized braids to ensure the style lasts a bit longer.
How Long Does It Take to Install Medium Knotless Box Braids?
There are a handful of variables to consider when carving out the time it takes to install medium knotless braids. The good news is choosing the medium size will require a lot less time than the micro and small knotless braids. According to Cooper, medium knotless braids generally take about three to five hours to install, but it really depends on the speed of the braider and the length of the braids. "The shorter the braid, the less time it will take — and the longer the braid, the more time it will take." The length of time will also vary on the thickness of your natural hair and the bundles you're using, adds Tonya Thompson, hairstylist and co-owner of DreamGirls hair-care brand and salon.
What Products Do I Need to Take Care of Medium Knotless Box Braids?
Just in case you were wondering, there is some upkeep required when installing knotless box braids, no matter the size. As with any protective style, you'll need to reach for products that will keep your braided hair moisturized and your roots smooth and frizz-free.
"You should apply a hair moisturizer on the braids two to three times per week to keep your own hair from drying out," says Cooper. Products like the Carol's Daughter Black Vanilla 4-in-1 Combing Creme are ideal for replenishing moisture, and this pick is lightweight so you won't have to worry about product buildup, as long as you keep up with your wash-day routine. If you like to add definition to your edges, we recommend applying a small amount of the Carol's Daughter Black Vanilla Edge Control Smoother and smoothing the hairs with an edge brush.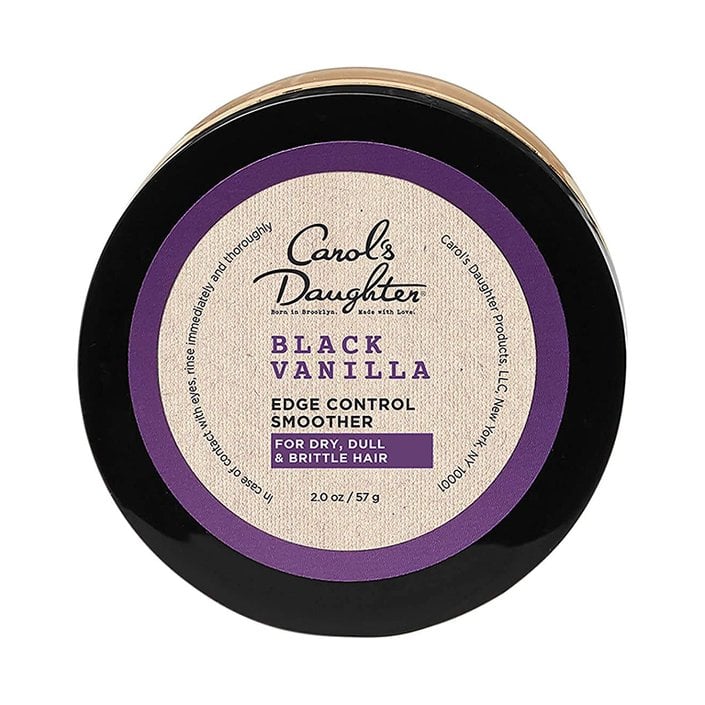 How Long Do Medium Knotless Box Braids Last?
"Medium knotless box braids can last anywhere from six to eight weeks, depending on how well they have been cared for," says Wilson. To learn how to properly care for and mention your knotless braids, keep reading.
How Do I Take Care of Medium Knotless Box Braids?
Thankfully, knotless box braids are fairly easy to care for — and with a few pro tips, your knotless braids can last for at least a month-and-a-half. Because let's be honest, if we're spending 5+ hours to get them installed, they better be low-maintenance and worthwhile.
Tip 1: Follow Your Wash-Day Routine
You should wash your hair once a week or once every two weeks in order to remove product buildup and oil while it's in a protective style. We recommend using the Carol's Daughter Wash Day Delight Sulfate Free Shampoo with Rose Water, which has a targeted nozzle and low-lather formula that lets you gently yet effectively cleanse your scalp.
Once you're finished shampooing, apply conditioner and let it sit for three to five minutes. In a previous Makeup.com article on how to wash your hair in a protective style, Diarra Dumornay, hairstylist and owner of Glam Headz Salon in Charlotte, North Carolina, recommends finishing your wash routine with a cool or cold rinse to help seal in your hair's moisture.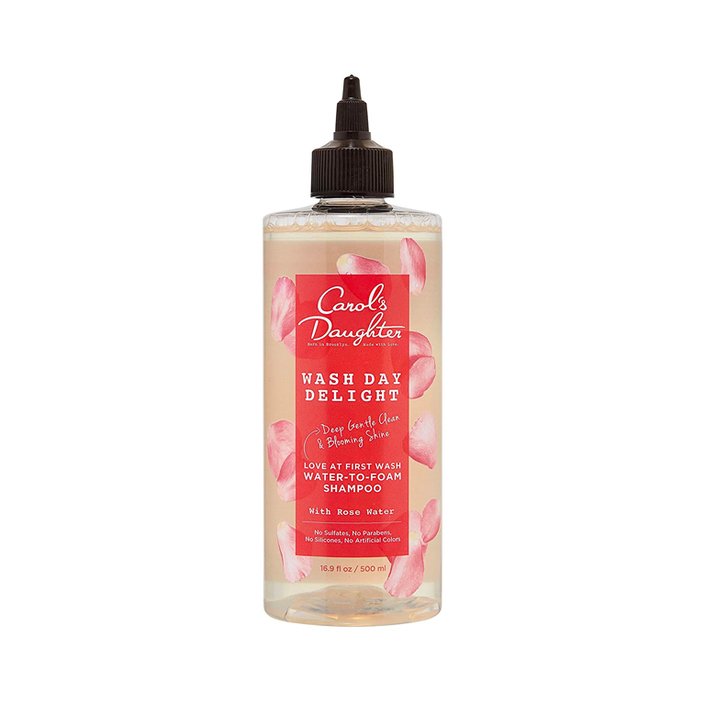 Tip 2: Moisturize, Moisturize, Moisturize
Maintaining moisture is still crucial while your hair is in a protective style. Cooper recommends moisturizing the hair a couple times a week with a product that is lightweight and super hydrating. We like the Carol's Daughter Goddess Strength Divine Strength Divine Strength Leave in Milk, a lightweight mist that hydrates and conditions hair with a blend of castor oil, black cumin seed oil and ginger. Bonus: You can use this spray as a heat protectant against temperatures up to 450 degrees when you take down your box braids.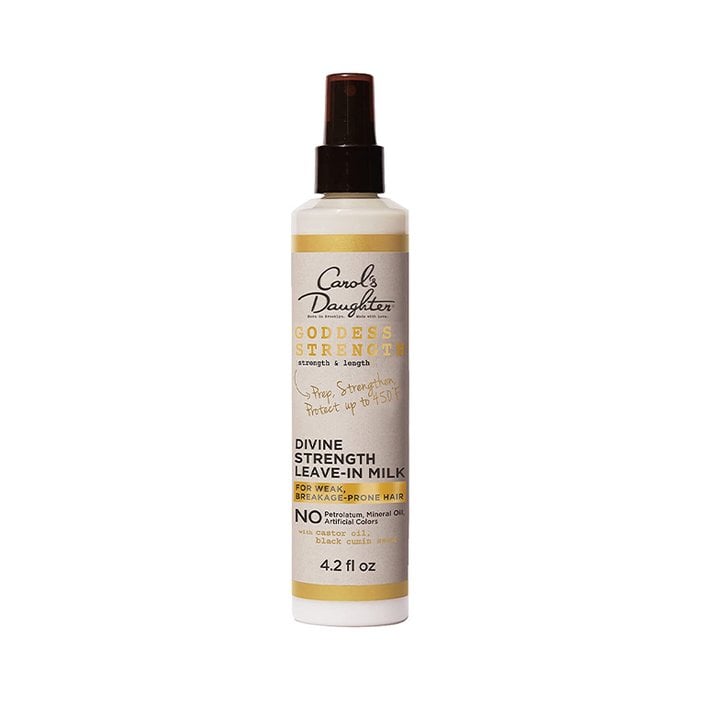 Tip 3: Apply Oils to Your Scalp
"We recommend using DreamGirls True Essence Growth Oil to help stimulate hair follicles on the scalp to promote healthy new growth while wearing this style," says Thompson. Oils help lock in moisture rather than add it, so they should be applied as the last step in your hair-care routine. Applying an oil before you apply your leave-in could create a barrier against the conditioner's hydrating ingredients.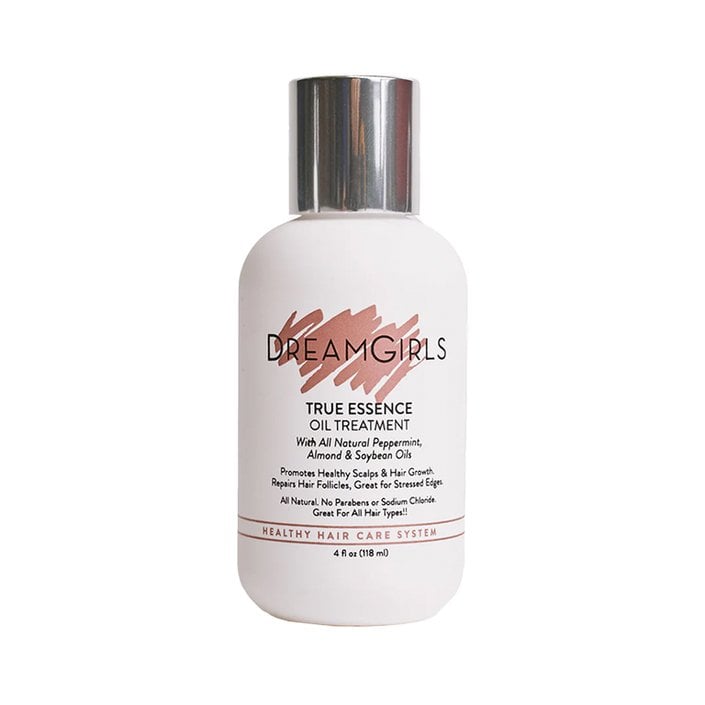 Tip 4: Protect Your Braids While You Snooze
Neglecting to protect your braids at night can really put a damper on the longevity of your braids and how fresh they appear. "At night, sleep with a scarf, durag or bonnet to help preserve the style," says Cooper. Trust the pro — remembering this simple step will help your braids remain intact for longer. And if you don't like wearing something on your head while you sleep, consider switching to a silk or satin pillowcase instead.
How to Remove Medium Knotless Box Braids
In order to avoid damage to your natural hair, Wilson says your safest bet is to have your knotless braids carefully taken down by a professional. "However, if you are unable to see a professional, we highly recommend using DreamGirls TLC-Combout to help with your takedowns and make the detangling process much easier," she notes. "This will also help prevent excessive shedding so that you can retain your length upon your takedown."
Read more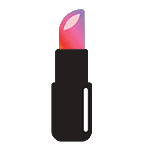 Back to top