5 Winged Eyeliner Hacks That Will Help You Master the Look
July 06, 2021
Mastering winged eyeliner is no easy feat, but like many other skills, practice makes perfect. With the right technique and eyeliner formula, winged eyeliner becomes much less daunting and even easy to create. Ahead, we rounded up five simple hacks that will help your cat-eye woes disappear and make your winged eyeliner game a whole lot better.
Forgo Liner and Use Stickers Instead
If you've made peace with not being able to create the winged eyeliner of your dreams with your own hands, try cat-eye stickers. Haus Laboratories by Lady Gaga has an Eye Armor Kit that includes liquid liner and wing-tip stickers.
Try the Classic Tape Trick
This is a classic, no-fail trick. Simply place a piece of tape angled outwards at the corner of your eye, and follow the line. When you remove the tape, you'll be left with straight, sharp eyeliner.
Connect the Dots
If steady, straight lines aren't your thing, try drawing tiny dots along your upper lash line and connecting them for a smooth finish. The dots will help guide you as you create the line and wing piece by piece.
Read more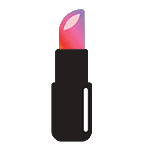 Back to top