20 Work Makeup Looks to Wear to the Office
April 06, 2023
Let's be real — weekday mornings can be tough. It's not always easy to balance taking the time you need to get ready before work with making it to the office in time for meetings or anything else your busy schedule entails. If you're anything like us, you want a makeup look that will make you feel good, but isn't so complicated that you won't have time to do it Monday through Friday before heading to work.
To help you put your best face forward, we've rounded up the ultimate office makeup inspo — 20 ideas of work makeup looks to try. But first, professional makeup artist Jonet Williamson crafted a subtle, daytime glam makeup look that's perfect for your office life. Keep scrolling for the simple two-step tutorial.
A Daytime Glam Makeup Tutorial for Work
Step 1: Add Definition
For a more glamorous look that will take you from the office to happy hour, build on your typical everyday makeup look by adding some definition. For the eyes, blend a deep brown shadow into your crease and dab on a balm highlighter to make your eyes pop. "You can also use a gold shimmer shadow, but balms tend to look more natural," says Williamson. Then, using the Urban Decay Perversion Waterproof Fine-Point Eye Pen, line your eyes and create a sharp wing by flicking the liner out. Finish the eyes by adding half-lash false eyelashes to the top outer corner of your lash line and swiping a coat of mascara on your bottom lashes.
Step 2: Sculpt and Gloss
Lightly carve out your features using a powder bronzer and dust any blush shade of your choice along your cheekbones. Finally, make your lips pop by lining them with a brown pencil and then swipe on a neutral gloss like the NYX Professional Makeup Butter Gloss in Madeleine for a glamorous daytime look.
20 Makeup Looks for Work
Shades of Pink
We're firm believers that you can always have fun with color when it comes to makeup — every in the office. This baby pink shadow and rosy lip combo is too cute.
Faux Freckles
This soft glam makeup look involving classic winged eyeliner and glossy pink lips is pulled together with a sprinkling of freckles drawn on the bridge of this creator's nose with a freckle pen.
A swipe of colored eyeliner along your bottom lash line adds a playful flair that is subtle enough to rock at the office. For her look in this photo, creator @aniyah.s used the Urban Decay 24/7 Eyeshadow Stick.
Nude Eyeshadow
Keep your eye makeup simple by layering your lids with one shade of neutral eyeshadow. Pair this look with black eyeliner.
A Glossy Red Lip
If you're intimidated to rock a vivid matte red lip to the office, try the more wearable glossy red lip look instead.
Cat Eye
A cat eye is like the softer sister to dramatic winged eyeliner. With a subtle cat eye, the flick of eyeliner at the outer corners of your eyes doesn't extend as far as it might with a wing.
Warm and Glowy
Warm up your complexion by dusting bronzer all over your face. Just don't be surprised when your coworkers start asking you if you just got back from vacation.
Natural Flush
Give yourself a sheer, natural-looking flush by applying a cream blush to your cheeks and the bridge of your nose.
Slate Gray Palette
For an edgier look that's still lowkey enough for the office, try a slate gray color palette for your eye makeup.
A Chocolate Brown Lip
We'll never get tired of a brown lip. Chocolate brown lipstick is equal parts '90s throwback and sophisticated style.
Sage Green Eyeshadow
Makeup artist Katie Jane Hughes makes green eyeshadow look like a neutral in this sage eye makeup tutorial.
Dewy Skin
Maybe matte isn't your thing. Try a fresh, dewy makeup look instead.
Matte Cut Crease
On the days when you feel like dedicating a little more time to your glam in the morning, try a matte cut crease.
A Bold Lip
Add a pop of color to a minimalist makeup routine with a bright lipstick in a shade like fire engine red or hot pink.
No-Makeup-Makeup
Sometimes, less is more. Go for a no-makeup-makeup look when you feel like having a more lowkey day.
Sun-Kissed
Get a sun-kissed glow like makeup artist Soleil Isabella Crow by applying blush beneath your eyes paired with bronzer and highlighter on your cheeks.
A Contoured Face
Use a matte cream bronzer to sculpt your face and give it a natural-looking contour in minutes.
Additional Reporting by Jordan Julian
Photography and Makeup: Jonet Williamson
Design: Juliana Campisi
Read more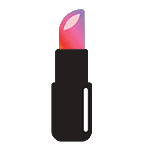 Back to top