Returning to the Office? Try One of These Fresh Makeup Looks
September 16, 2021
Offices are slowly but surely reopening after almost two years of remote work due to the COVID-19 pandemic, and you may have mixed feelings about returning. Whether you're excited to see your coworkers face to face, or are nervous about your pre-pandemic schedule resuming, taking the time to relax and pull yourself together in the morning can ease anxiety. To help you put your best face forward, professional makeup artist Jonet Williamson crafted three fresh makeup looks that are perfect for your return-to-office life. From a five-minute minimalistic look to subtle daytime glam, find the three buildable looks, below.
Office Minimalist
STEP 1:

Add Definition

For a more glamorous look that will take you from the office to happy hour, build on the minimalist look by adding some definition. For the eyes, blend a deep brown shadow into your crease and dab on a balm highlighter to make your eyes pop. "You can also use a gold shimmer shadow, but balms tend to look more natural," says Williamson. Then, using the Urban Decay Perversion Waterproof Fine-Point Eye Pen, line your eyes and create a sharp wing by flicking the liner out. Finish the eyes by adding half-lash false eyelashes to the top outer corner of your lash line and swiping a coat of mascara on your bottom lashes.

STEP 2:

Sculpt and Gloss

Lightly carve out your features using a powder bronzer and dust any blush shade of your choice along your cheekbones. Finally, make your lips pop by lining them with a brown pencil and then swipe on a neutral gloss like the NYX Professional Makeup Butter Gloss in Madeleine for a glamorous daytime look.
STEP 1:

Dust on Some Color

Stay on top of the trends in a way that's office-friendly by adding a subtle pop of color to your everyday makeup. Build off of the daytime glam look by using a pencil shader brush to line your lower lash line with an aqua eyeshadow (try the Urban Decay 24/7 Shadow in Float), and gently blend it out so there are no harsh edges. Then brighten up your eyes a bit by blending a light peach color into your inner crease.
Photography and Makeup: Jonet Williamson
Read more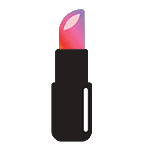 Back to top