Bridal Makeup Dos and Don'ts
August 28, 2019
If there's a day that you should look your absolute best, it's your wedding day. For most girls, it's the day we've been planning and dreaming about since our playground days. To make sure you look like the disney princess you have always envisioned, we came up with a checklist of makeup dos and don'ts you should adhere to on the big day. Here comes the bride!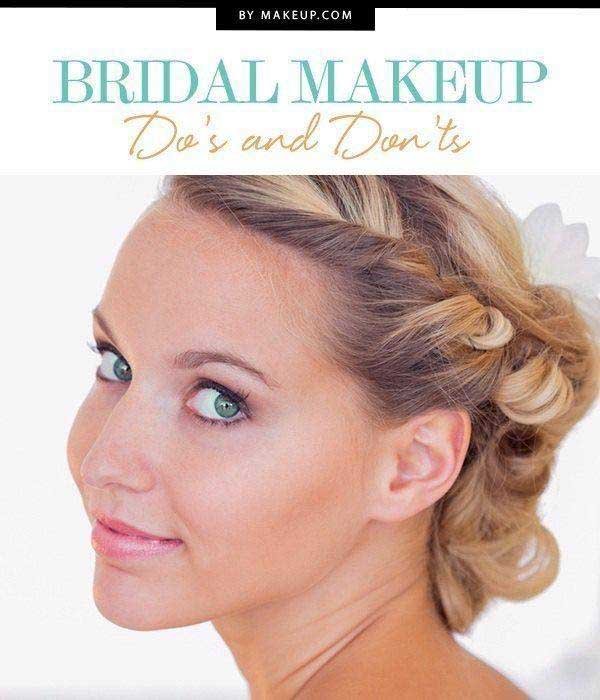 Do consider weather when picking out products.
Make sure your makeup aligns with the season of your wedding. For example, for summer weddings stick to oil-free products that can withstand the heat and humidity. Also keep plenty of blotting sheets handy for the big day to keep any excess oil at bay!
Don't get cakey. The thing with bridal makeup is that it should look naturally flawless and radiant. Thick, cakey makeup does not fit the bill. Go for dewy, glowing makeup by opting for cream-based blush and foundation. For a light, illuminating foundation try Giorgio Armani Luminous Silk Foundation.
Don't get a spray tan the day before the big day. Sunless tanning is a wonderful thing, but it can also go terribly wrong should you rely on inexperienced hands or unreliable devices. If going the spray tan route, discuss the timing with your technician and make sure you get a practice round at least two months beforehand. This way, if you don't like the results, you can choose to tweak the process and try again, with plenty of time to spare. We don't want you walking down the aisle looking like a traffic cone! If you forgot to tan (or opted against it) and still want a bit of a sun-kissed glow try the Sol de Janeiro Glow Oil.
Do apply primer. For the perfect day you want equally perfect makeup and primer is a key factor in achieving that. A light illuminating primer like L'Oréal RevitaLift Miracle Blur will allow your makeup to go on smoother and last longer. It also minimizes the appearance of blemishes, lines and wrinkles.
Don't use the same concealer for your face and eyes. Eye concealer should be cream or emollient-based to avoid a cakey or flakey effect. Try Lancôme Effacernes Waterproof Protective Undereye Concealer to keep your peepers in great shape when you say "I do".
Do try fake lashes. Your wedding day is the perfect day to go big or go home — we're talking to you, lashes. Fake lashes will enhance your eyes and give them that extra pop.
Don't forget the eyebrows. Eyebrows are getting a lot of attention these days and we completely understand why. They frame the eyes and give your face definition and dimension. Fill in your brows to give them a full, natural shape. We love the L'Oréal Brow Stylist Sculptor, which has a brow pencil, brow wax and a spoolie all in one. Quick tip: When using an eyebrow pencil, go for a shade or two lighter than your natural brow color.
Do opt for waterproof makeup — especially mascara. If there's any day with guaranteed waterworks, it's your wedding day. From the walk down the aisle, to the maid of honor speeches, to your first dance as man and wife, we are almost positive the tears will be a-flowin' — but your makeup doesn't have to be. Stick to waterproof options especially with your mascara, as your lashes are closest to the waterworks. For flawless, waterproof lashes, try the L'Oréal Paris Lash Paradise Waterproof Mascara.
Don't wing it the day of! If you want your face to be as flawless as your vows, you need to practice before the big day. Meet with your girlfriends a week or two before and do your makeup exactly as you would the day of the wedding (lashes and all). Have them critique and sound off on your bridal look so you can be well-prepared for the big day.
Read More: How to Pick the Best Makeup Primer for You and Apply it Like a Pro Save Your Spot at the Maybelline House for the Ultimate New York Fashion Week Experience Better Together: Pollution Is No Match for This Protective Foundation and Cleansing Water
Read more