How Influencers Are Interpreting the Burgundy Makeup Trend
August 17, 2018
With fall quickly approaching (yes, Labor Day is really only a few weekends away), it's time to pull out those vampy hues you've been hiding next to your coziest sweaters. Cooler weather calls for a slightly different beauty routine — think
thicker moisturizer
and layering lipstick over lip balm to keep your lippies comfortable and soft throughout the day. It's also when we transition to deeper colors on the makeup spectrum like
red's sultrier sister, burgundy
. This near-universal shade looks great all over your face, particularly on the eyes, lips and cheeks. M Crowd members Madison Krista and
Lonyea Maiden
shows us how to rock the hue.
STEP 1: Start by using a matte deep purple-red shade in the crease as your transition shade.
STEP 2: Next, dip into the Maybelline Burgundy Bar palette, and apply the shimmery purple-red shadow all over the lid. Sweep it up into your transition shade to add a little more dimension to the eye.
STEP 3: After, thinly line the eyes using a black liquid liner like NYX Professional Makeup Liquid Liner and create a wing.
STEP 4: Now that the eyes are finished, apply a glowy foundation like L'Oréal Pro-Glow Foundation all over the skin using a foundation brush and buff it in.
STEP 5: Next, apply concealer to the high points of your face you want to highlight (think under the eye, chin and forehead).
STEP 6: Finish off the look with

NYX Soft Matte Metallic Lip Cream in Madrid

— a wine red shade with enough shimmer to make your lips stand out.
STEP 1: Start by priming your lids using a concealer shade one to two shades lighter than your skin tone and set it using a translucent setting powder.
STEP 2: Next, apply a warm-toned red brown shade into your brow bone and crease and blend — this will be your transition shade. To add dimension, add the deep burgundy shade from the Maybelline Burgundy Bar palette to the outer v and blend toward the inner corner. Deepen the look using a matte black shadow on the outer v of your eye and blend.
STEP 3: Outline your crease using concealer to 'cut' your crease. Need help figuring out where to start? Drop a bit of concealer in the middle of your lid and look up — the concealer will transfer and show you where your eyeshadow will start to crease when applied.
STEP 4: Next, apply the shimmery burgundy shade over the lid. Don't set your concealer in this step, you need a sticky surface for your shimmers to really pop! Place the champagne shade next to the burgundy and blend into the berry shade. Finally, take the lightest shade and pop it into the inner corner of the eye.
STEP 5: To tie the look together, line your eye using the Urban Decay 24/7 Glide On Lip Liner in Blackmail in a thin line across the lid. Apply the maroon shade over that to create a soft, blown out look.
STEP 6: Next, apply Maybelline Lash Sensational Mascara to prep for false lashes. Apply your favorite pair for a dramatic, bold look.
STEP 7: Prime the skin using the L'Oréal Paris Magic Perfecting Base all over the skin. Follow this with Lancôme Teint Idole Ultra Foundation in your shade to create a flawless base. To highlight, use the Urban Decay Naked Skin Weightless Concealer and set it with a brightening powder.
STEP 8: Contour your skin using a powder two to three shades darker than your skin and define your features (think chin, jaw and forehead).
STEP 9: Next, apply a red-toned cream blush to the cheeks. If you don't have blush on hand, grab a burgundy lipstick like Maybelline Color Sensational Lipstick in Burgundy Blush and apply lightly to the apples of your cheeks. Blend this using your fingers for a natural finish. To finish off the look, apply highlighter to the high points of your face. Set your skin using the NYX Dewy Finish Setting Spray to help your makeup melt into the skin.
STEP 10: Finally, line your lips using Urban Decay 24/7 Lip Liner in Blackmail and apply Maybelline Color Sensational Lipstick in Burgundy Blush.
Read more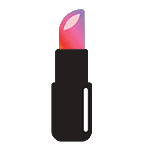 Back to top