How to Conceal Your Top Face & Body Skin Concerns
May 02, 2017
Whether you're suffering the blowback of your acneic teenage years or reeling from sensitivities that leave your complexion red to the touch, skin imperfections can be a major confidence killer. Fortunately, our friends at Dermablend know the fastest, most uncomplicated concealing route to natural, healthy-looking skin. And that means understanding the need for real makeup to deal with real skin needs. The brand was created by both a dermatologist and a makeup artist, so it features the best of both worlds--dermatological standards plus high performance pigments--in their foundation and concealing products. Consider them the solution for all of your skin concerns, no matter what your skin tone or texture.
The Makeup.com beauty editors are not immune to blemishes either (sigh), so we turned to celebrity makeup artist Fabiola—a bonafide coverage expert—for easy foundation tips to cover all of our skin concerns. Continue reading to find the foundation and concealing solution that will stand up to each and every one of your skin woes—those scars and dark spots don't stand a chance!
SOLUTION:
LEG & BODY MAKEUP
BUILDABLE LIQUID BODY FOUNDATION WITH BROAD SPECTRUM SPF 25
When it comes to wearing less makeup but getting more skin coverage, this body-makeup-in-a-tube nails it! Designed to cover all of your body concerns, from small to large, the high-performance pigments give you the option of contouring, completely covering or just going for a healthy skin glow. Built-in hydrators keep skin smooth and moisturized, while the 16 hour coverage stays water and transfer-resistant. Plus, the buildable coverage comes in 12 shades from fair to deep and glides on for a natural-looking finish, so your skin never looks like anything but skin.
Using your fingertips, apply evenly with long strokes up and down legs, arms--anywhere. Allow makeup to completely dry before adding a second layer, if needed.
STEP 2. SET THE LOOK
Next, apply a generous amount of Loose Setting Powder to the entire area, and allow it to set for 2 minutes, then dust off any excess powder with a large brush.
The heaviness of your typical full coverage foundation is a thing of the past. The future of makeup for acne and acne scars, is light, whipped and nothing short of magical. We're not being hyperbolic here. We're talking magic like pulling a rabbit out of a hat, or better yet, blurring your blemishes and acne scars better than a soap opera camera filter ever could. To achieve this level of flawless coverage, we recommend Blurring Mousse Camo by Dermablend, a new oil-free foundation with pore and scar blurring properties. This product offers a smooth, matte finish coupled with the ability to conceal blemishes without looking like a mask. Trust us, you'll be posting selfies with the #NoFilter hashtag in no time.

STEP 1. APPLY THE BLURRING MOUSE CAMO
This product has buildable and blendable coverage for a light to heavy application, depending on your desired result. Start by applying a small amount of the Blurring Mousse to the back of your hand to warm the product. Then, using your fingers to apply, make a light tapping motion to cover the desired area.
STEP 2. SET THE LOOK
Using a large kabuki brush, set the foundation into place by dusting the area with a loose setting powder. Dermablend Setting Powder is the sensei of all powders.
To our relief, it turns out flawless-looking skin doesn't have to be complicated. With Intense Powder Camo by Dermablend, you can achieve the level of coverage you need with a compact powder that fits in your purse for on-to-go application. Whether you're looking to hide uneven skin tone or conceal dark spots, this buildable formula leaves you with day-long, shine-proof coverage that's never cakey. We're going to say that again: Never. Cakey. That's a promise from us to you. Your skin will still look like skin, which is the true beauty of this product.
STEP 1. APPLY THE INTENSE POWDER CAMO
For light to medium coverage, apply with a small or medium sized powder brush. For heavier to full coverage, apply with a makeup sponge. Using your brush or sponge, layer to the level that makes you look and feel your best.
STEP 2. SET THE LOOK
Setting spray is what sets your makeup for all-day wear. It's also the secret to a fresh, dewy finish. As a final step, set the Powder Camo with a makeup setting spray, like Set + Refresh.
To quickly cover redness related to acne, sensitivity and rosacea, look no further than Smooth Liquid Camo Foundation by Dermablend. Like all of the brand's products, this beauty savior was made with sensitive skin in mind—it's fragrance-free, non-comedogenic, and it's been allergy tested. Finally, you can say goodbye to the mean reds for-ev-er.
STEP 1. APPLY THE SMOOTH LIQUID CAMO
The beauty of this product is how easy it is to achieve flawless coverage. You can use your fingertips, a makeup sponge or a foundation brush, whichever you're most comfortable with. With light strokes, work from the inside of the face outward. If you want more coverage, simply dab more product onto the desired area and continue blending outwards.
STEP 2. SET THE LOOK
Next, brush Dermablend Setting Powder over your entire face, and allow it to set for 2 minutes before dusting off any excess powder with your brush.
**
What stops you from walking out the door without your makeup on? Tell us in the comments below!
Read more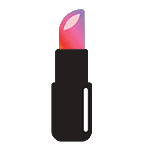 Back to top