How to Change Your Brow Shape With Three Products or Less, According to a Makeup Artist
November 18, 2019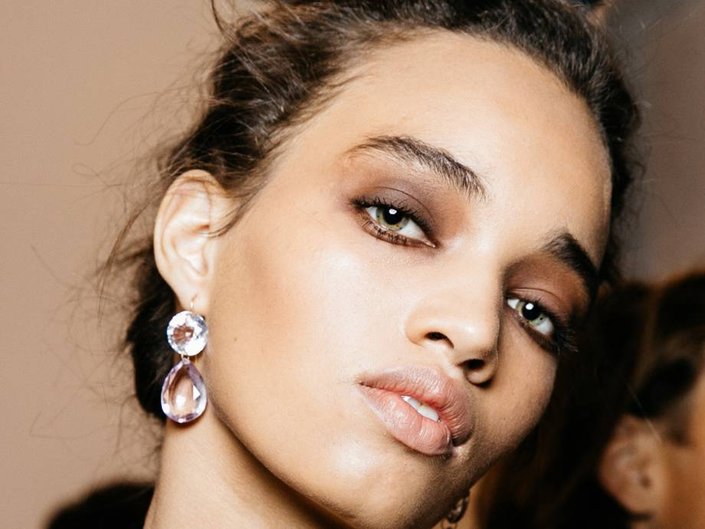 It seems all anyone can talk about these days is brows. How to get them, how to grow them, how to shape them — the list goes on. And while, thick, bushy brows were the eyebrow style du jour for years, they are starting to share the spotlight with other shapes and techniques. It's officially a brow free-for-all! Lucky for you, we tapped one of our fave makeup pros Emily Oliver to give us tips on how to hack whatever brow you have your eye on (see what we did there?) with just a few products. Check out the styles below to choose your ideal look; then follow the accompanying steps and product recos for DIY flawless brows.
On the Up & Up
For those who like the tails of their brows to be higher than the tips, a la pop icon Grace Jones, Oliver recommends following the natural rise of the brow but trimming down the region it would typically turn downward. "These types of brows are most easily done when the end of the brow is either sparse, shaved or waxed off," she explains.
STEP 1: Lop off the tail using tweezers to eliminate sparse strands or wax if it's bushier. But don't go overboard, tweeze brow hair by brow hair. Stop to look in the mirror after plucking two to three hairs from each brow to make sure they're even and you haven't made them too short.
STEP 2:Draw the end of the arch upwards toward the temple using a budge-proof brow gel like NYX Professional Makeup Control Freak Eyebrow Gel and a small angled brush. Tip: Rest your elbow on the counter while crafting the line to steady your hand and pull off an even tail.
STEP 3: Let the color set and top with a wax-based brow pencil like IT Cosmetics Build-A-Brow to ensure a natural finish and hold.
All About the Arch
For these rounded face-framers, one must do a scaled-down version of the above-mentioned tip. Instead of drawing the end of the brow at an upward slant, you need to round it out and have it curve downward. "Round the shape dramatically in order to get that stylized look," explains Oliver.
STEP 1: Rest a pencil (or makeup brush) vertically against your nose, aligning it with the natural arch of your brow to see where the slope should begin. Using that point as a guide, make long fluid strokes with a pencil to fill thin brows and round the shape down near the outer corner of the eye.
STEP 2: Following the same path, add a powder layer using a stiff, angled brush (we love NYX Professional Makeup Eyebrow Cake Powder) to achieve the arched and feathery shape. Use a light hand at the tail to maintain the look.

Bonus tip: Dab a liquid highlighter like Dermablend Glow Creator into the brow bone using your ring finger to create the illusion of a more lifted brow.

Keep It Straight
"For those blessed with naturally thick brows, just throw on some colored eyebrow gel and go," says Oliver. "Now for the rest of the population, this brow is all about being thick and straight."
STEP 1: Start at the inner corner of the brow and make a straight line with a brow pencil toward the outer edge, working just under the brow line. This will establish the flat shape and road map to fill in.
STEP 2: Exaggerate the line by following it along the top of the brow, too. You want to overdraw just a bit and make the brow even thicker.

STEP 3: Continue the line and follow your natural arch, but bring the line out so it has a more horizontal slant (as opposed to swooping downward). To make it look more realistic, opt for a brow pencil and a matte brow powder to cover (our fave tried-and-true combo is NYX Professional Makeup Micro Brow Pencil and IT Cosmetics Brow Power Powder). Use a generous amount of each product for full coverage. If you're feeling daring, use a brow pomade like NYX Professional Makeup Fill n Fluff Eyebrow Pomade and apply it with an angled brush after you create your shape with a brow pencil. This will exaggerate the look even more.

Pretty Boy
Thick, boyish brows like Cara Delevingne are basically like the shape previously discussed, but with a larger arch. And if this style seems eerily similar to the brow you plucked off 15 years ago … yea, same. Luckily it takes just three steps and a taming product to recreate the brows you were born with.
STEP 1: Like an overdrawn lip, draw outside the lines here, too, amplifying the arch using an eyebrow pencil like IT Cosmetics Brow Power Universal Eyebrow Pencil.
STEP 2: Fill in brows with a pomade hue that matches (or is a hair darker) than your natural shade and brush it through with a brow gel (we love L'Oréal Paris Micro Ink Brow Stylist for lots of hold) to separate strands.
STEP 3: Sparse brows? Skip the gel altogether and instead use a brow growth serum like LASHFOOD BROWFOOD Phyto-Medic Natural Eyebrow Enhancer to help them grow IRL.

A Unique P.O.V.
Read more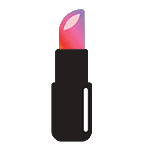 Back to top