Beauty Q&A: What's the Best Way to Remove Dark Lipstick?
May 16, 2019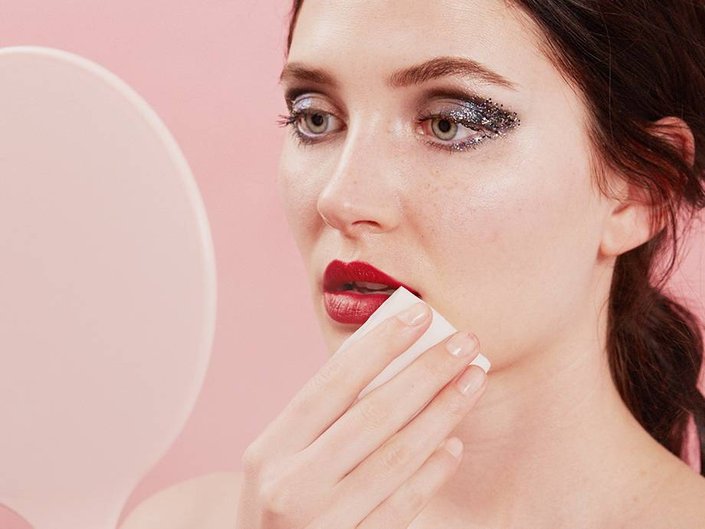 Let's get real, dark lipstick is our guilty pleasure. We love wearing it on a day we're feeling daring or at night when we want to bask in a little makeup attention. Applying it has become second nature at this point, but when it comes to removing it, the process leaves much to be desired. Often, dark lipsticks — especially liquid lip formulas — leave behind a stain, or are difficult to get off without scrubbing. To find out how to get the job done right, we tapped NYC-based makeup artist Gabriel Almodovar for his best tips and tricks.
Removing a Dark Lip Successfully Has to Do With Prep
Almodovar's first tip to making sure your lipstick is easy to remove actually starts with prep. "You want to make sure your lips are exfoliated to have a smooth surface to apply to," he says. Additionally, you want to ensure that your lips are well hydrated so the lip color can easily glide on. A generous amount of lip balm, like the Innisfree My Lip Balm in Vanilla Sky, will help get you there. Simply wipe off any excess balm before application and add your dark lippie on top.
Oil Is Key in Removal
According to Almodovar, oil is key when it comes to removing a dark lipstick. Start your removal process by rubbing an oil over the lips to help break down the color before using a makeup wipe. The Maybelline New York SuperStay Eraser Lip Color Remover is great for this because it's formulated with oils and designed for this purpose. "I keep this in my kit to remove any pesky stains or color that's stuck on any dry skin," he says.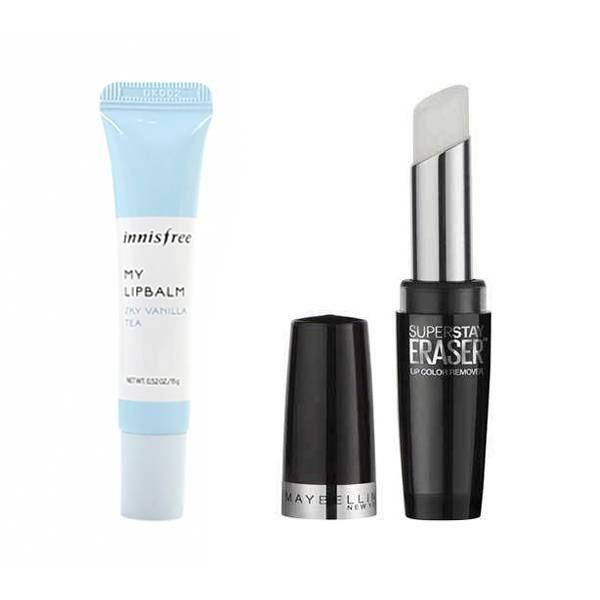 Whatever You Do, Avoid Scrubbing
Almodovar's final tip is to be extremely careful when removing a dark lip. "You want to avoid being too rough on the tender lip," he says, "because rubbing too much can cause tears in your skin that will make future applications difficult." With the consistent use of oil-based removers, you will notice that the need for scrubbing is alleviated — and your squeaky-clean (but still hydrated) pout will thank you later.
Read More
Why You Need a Gel Blush in Your Makeup Collection
How to Wear Colored Shadow Up to Your Brow Bone
Read more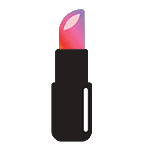 Back to top