How to Self-Tan Your Hands and Feet Like a Pro
May 17, 2023
You could have the most seamless, bronzed glow on your arms and legs, but if your hands or feet are blotchy, it's very obvious that you applied self-tanner. The hands and feet are trickier to self-tan than the rest of your body because the nooks and crevices show every little mistake. The last thing you want is to be sporting a streaky self-tan, so we tapped St.Tropez Skin Finishing Expert Sophie Evans for pro advice. Ahead, she shares her tips and tricks to achieve the perfect self-tan application on your hands and feet.
How to Self-Tan the Hands and Feet
According to Evans, the hands and feet are sensitive to self-tanner because these areas absorb and develop color faster than the rest of the body. Before you begin, make sure to moisturize these areas, as it will help to dilute the self-tanner and avoid a streaky application.
"Use a non-oil-based moisturizer, as a true oil can stop the self-tan from absorbing into the skin," she says. We recommend an oil-free formula, like the CeraVe Moisturizing Cream. "Apply the moisturizer liberally, do not massage it in; you want residue on the skin to ensure [the] perfect blend power."
Evans recommends using the same
self-tanning mousse
for your body, that you do for your hands and feet. (Our editors love the
L'Oréal Paris Sublime Bronze Self-Tanning Water Mousse.
) After self-tanning your body, she recommends adding a pea-sized amount of moisturizer to the leftover residue on your mitt. This helps to avoid blotchiness and soften the application so your hands or feet don't end up darker than the rest of your body.
Use a flat hand to smooth the mitt over your hand or foot and make sure to be diligent, going over every little crevice of skin. Evans suggests holding your hand in a claw-like shape so you can easily blend self-tanner in the small spaces between your fingers. And when you're self-tanning your hands, wait a minute for the self-tanner to dry before switching the mitt to the other hand.
Once you've finished applying your self-tanner, Evans recommends using a makeup wipe to clean up your palm, nails, cuticles, the back of your heel and the creases. She also recommends swiping some moisturizer over any dry areas (like your knuckles or heels) to ensure perfect blending. Wait at least an hour before washing your hands. You can rinse your feet when you wash off the rest of your self-tan.
With constant hand washing and sanitizing, the self-tan on your hands fades much quicker than the rest of your body. Evans recommends touching up your hands every three to four days with a facial tanning mist like the St. Tropez Self Tan Purity Face Mist. To do this, moisturize your hands, mist six inches away from your skin and use a makeup wipe to clean up the palms, nails and cuticles. Another touchup option is to use a self-tanning facial serum, like the L'Oréal Paris Sublime Bronze Self-Tanning Facial Drops, and a clean foundation brush to blend one drop onto moisturized hands.
How to a Fix a Blotchy Self-Tan
Whitening Toothpaste
Accidents happen, so Evans suggests using whitening toothpaste to fix small tanning mishaps. Apply toothpaste to the skin, let it sit for a few minutes and then scrub with a clean brush and rinse.
Hair Removal Cream
"My most-used method [to fix a blotchy tan] is to use hair removal cream," reveals Evans. "If I want to lighten an area, I will leave the hair removal cream for half the recommended time, or if I want to take off [the self-tanner] completely, I will leave for the full time. It works magically."
Read more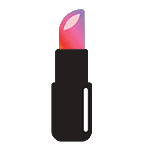 Back to top