8 Ways to Support Black-Owned Beauty Businesses
September 09, 2020
Black Lives Matter isn't a trend, it's a lifestyle and we understand that supporting this movement is a lifelong commitment. Because beauty is something that is so near and dear to us, we wanted to share ways to sustainably support

Black and brown-owned beauty businesses

in the long-term. We tapped several business owners to shed light on the different ways you can do your part today and always.
Make the "Brown Girl Swap"
The Brown Girl Swap is an initiative started by Malaika Jones Kebede, Nia Jones and Tai Beauchamp of
Brown Girl Jane
. It calls for swapping out at least five of your go-to products with items from brands that are owned by Black women. Try looking through the #BrownGirlSwap hashtag on Instagram to help you find new brands. You can also go to
DRK Beauty
, which is a huge directory that celebrates Black and brown-owned businesses in beauty, fashion, wellness, home decor and food and beverage.
Talk About Your Favorite Brands
According to the founders of
DRK Beauty
, Wilma Mae Basta and Danielle Jackson, word of mouth goes a long way. Spreading the word about one of your favorite Black-owned brands is such an easy (and free) way to bring attention and support to these companies.
Write a Review
Take your words of support a step further by writing a review about your experience. "For me, it's that random DM or email that says, 'I see what you're doing, and I love it,' that makes what I do worth it," says Jamila Powell, owner of
Maggie Rose Salon
in Davie, Florida. "Being an entrepreneur and a small business owner can be difficult, so it feels good to receive that positive feedback."
Share on Social Media
There's no denying that the power of social media is real and that's why there's no better way to amplify Black and brown owned businesses than by sharing them on your social platform. When you buy or receive a gift, item or service, share that on your social media feeds with links to the company's site or tag the company. You can also follow those companies' Instagram pages and start following Black beauty influencers to expose yourself to new brands, people and products.
Commit to Brand Loyalty
"Purchase loyalty is a sure-fire way to support Black-owned businesses in the long-term," says Brittney Ogike, founder of the Black-owned retailer
BeautyBeez
. "Rather than purchasing from Black-owned businesses while it is on trend, we'd hope for customers to continue showing this support beyond a global movement."
Break Down Your Racial Biases
Representation in the beauty industry is important and can often make us feel like brands that have people in their campaigns who look like us are made just for us. And while there is truth to that, we often get stuck buying from the same brands over and over again because of this. "Consumers tend to base the quality of a product or service by racial relatability — if he or she looks like me, it has to be a perfect fit," says Powell. But just because a business is Black-owned, doesn't mean it's just for Black people. "If we are able to eliminate predetermined biases, especially towards Black and minority communities, we can recognize a quality service that caters to everyone, regardless of race," explains Powell. "Breaking down these cross-racial perceptions can help increase the exposure of Black-owned products and services."
Reach Out to Your Community
Supporting Black-businesses on your own is a great start, but know that spreading the word to your family, friends and community businesses can have a huge impact. "Ask the schools, companies and any institutions you are working with to consider sourcing from Black-owned brands," says Basta. "Corporate gifting is a great way to support our businesses as well as advocating that these businesses be included in competitive pitches for preferred contractors within companies and institutions."
Cancel Cancel Culture and Slander
After talking to these business women, one common theme they all mentioned is that there is very little grace given to small, Black businesses. "Some social graces are often afforded to larger organizations that smaller businesses do not get," says Jackson. While you may think you're doing a business a favor by sharing your constructive feedback, it's important not to publicly cancel the business in doing so.
"We can understand the frustrations a customer might feel when the service or purchase does not meet their expectation, but rather than blasting a Black-owned business on social media, try contacting their team directly and privately to remedy the experience or problem," says Ogike. "It's important to demystify stereotypes that often play into unsatisfactory experiences and support businesses by helping them build and sustain a reputable brand experience."
Photos From Left to Right:  Brittney Ogike, founder of BeautyBeez, Wilma Mae Basta & Danielle Jackson, founders of DRK Beauty and Jamila Powell, owner of  Maggie Rose Salon
Read more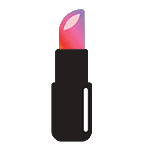 Back to top