How to Use a Makeup Sponge for a Flawless Look in 2 Easy Steps
September 21, 2021
If we were to name our favorite beauty tool of all time, we'd have to say that the makeup sponge takes the cake. It's a game-changer for makeup application and makes blending your foundation a breeze. It's likely you already have one (or a few!) sponges on your vanity, but you might still be a little unclear about how best to use it, or how to keep it clean. Ahead, we're giving you a crash course.
How to Use a Makeup Sponge
STEP 1: Wet the Sponge
Before you begin applying your makeup, dampen your sponge and squeeze out any excess water. This step will allow your products to seamlessly melt into your skin and provide a natural-looking finish.
STEP 2: Apply Product
Pour a small amount of liquid foundation onto the back of your hand, then dip the rounded end of your sponge into the makeup and begin applying it on your face. Do not rub or drag the sponge across your skin. Instead, gently dab or blot the area until your foundation is completely blended. Use the same dabbing technique when applying concealer underneath your eyes and cream blush to your cheeks. You can also use your sponge for blending cream contour products and liquid highlighter.
How to Keep Your Makeup Sponge Clean
There are special cleansers created just for makeup sponges, but mild soap will also do the trick. Run your makeup sponge under warm water while adding a few drops of soap (or even baby shampoo) and massage out the stains until your water runs clear. Roll it onto a clean towel to remove any moisture and lay it flat to dry. Do this once a week and be sure to replace your sponge every couple of months, depending on frequency of use.
How to Store Your Makeup Sponge
If there's one package you shouldn't throw out, it's the plastic your beauty sponge comes in. These make the perfect holders for your sponge and are an eco-friendly way to upcycle the packaging. Want something cuter? There are lots of affordable makeup sponge holders that are vanity- and Instagram-friendly.
Read more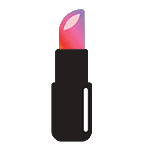 Back to top