6 Makeup Sponge Holders for Your Fave Beauty Tool
April 27, 2020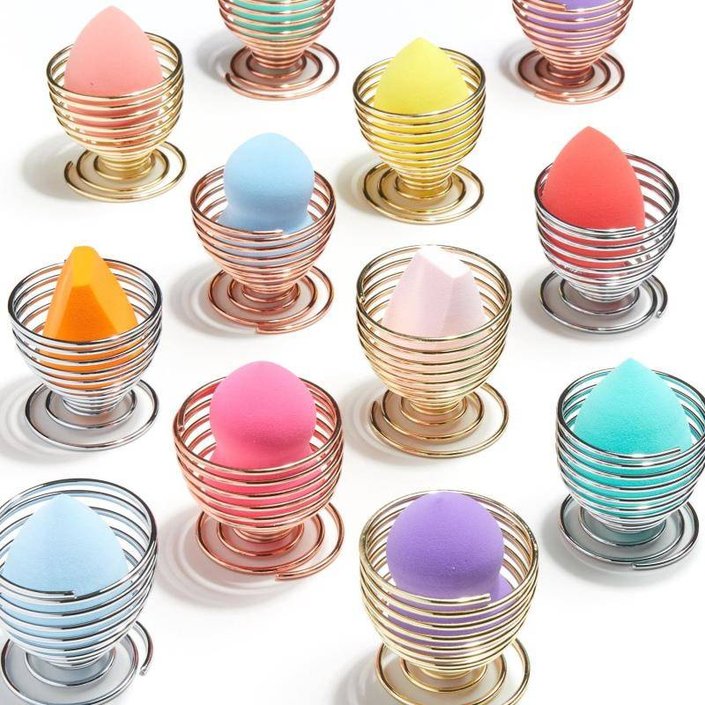 Your

makeup sponge

deserves tender love and care, and that starts with taking it out of your makeup bag and giving it a safe, germ-free home of its own. Makeup sponges are best used wet and can give you a streak-free,

dewy and airbrushed finish

. But throwing your makeup sponge back in its container or a stuffy bag is a breeding ground for bacteria. To make sure your makeup sponge stays mold-free and lasts as long as possible, storing it in a dry, arid environment that lets it ventilate post-use is key. Ahead, discover six of

our favorite storage solutions

for makeup sponges.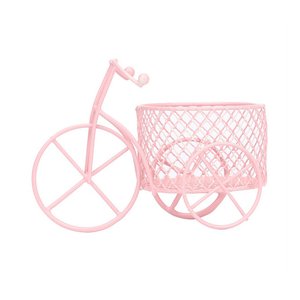 1 / 6
Bicycle Makeup Sponge Holder, $0.50
Bicycle baskets circa elementary school were always used to store the most valuable items (read: chalk, lunch, Tamagotchis). It's only fitting that we store our beauty MVP there, too. That's where this makeup holder comes in. Not only does this bicycle makeup sponge holder cost barely anything, but it will also serve as a chic addition to your vanity.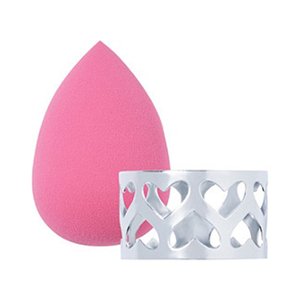 2 / 6
Ulta Super Blender Sponge with Stand, $6.99
We're always down to do an Ulta haul and this makeup sponge and stand will definitely be making its way into our cart. It'll start our sponge and our storage off on a new (more organized) foot. Plus, the silver, heart-embellished stand is absolutely adorable.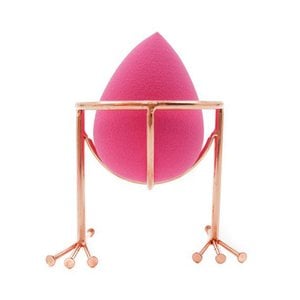 3 / 6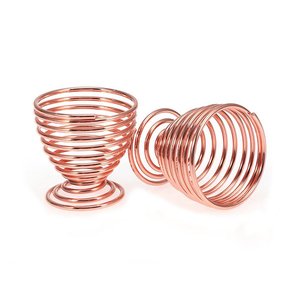 4 / 6
Spiral Rose Gold Holder, $8.99
For just $8.99, this set of three rose gold spiral makeup sponge holders is a total bargain. Not only do we love the color, but the spiral metal design will also help your makeup sponges ventilate and dry after use.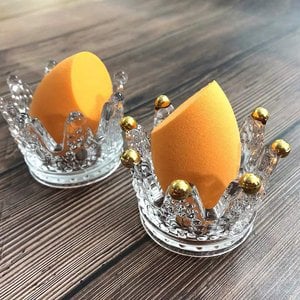 5 / 6
Lemonadeus Crown Glassware Stand Storage, $10.99
Our makeup sponge deserves a royal throne — it's that good. Thankfully, this crown holder is the perfect makeup sponge accessory. It'll keep bacteria and germs at bay and look great on your counter.
6 / 6
Makeup Sponge Holder and Organizer, $12.99
Multiple makeup sponges? This holds up to 11 sponges of all different shapes and sizes. From itty bitty concealer blenders to full-face applicators, the acrylic storage solution will keep everything ventilated, dry and fresh.
Read more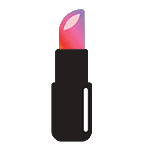 Back to top