An Ode to Lime Green Makeup — And How to Wear It
April 10, 2019
In the past few months lime green has gone from a highlighter shade to a fashion and beauty staple, popping up in accessories, on the runway and everywhere in between. It has made its way into makeup, too, and can be used as a pop of color or taken to another level with an all-over look. Lime green isn't exactly a neutral — so it isn't as easy to create a monochrome look, but you can make it as subtle or over the top as you want. We've rounded up our favorite inspo from around the internet ahead, so you can embrace lime green in your routine.
Under the Eyes
Add lime green into an already-extra makeup look, like the one by @spicylilracha ahead. She uses it as an accent shade here, tying this rainbow beat together.
All Lined Up
Olga Dann matches her makeup to her hair in the look below, pairing lime green liner with pink eyeshadow and glossy, pink lips.
Big Wing Energy
We're in love with this full neon wing by @_lahrin_, complete with fluorescent neon glitter.
Neon Overload
One of the best ways to try lime green is to go all in like this look by @TheScottEdit — he keeps the look soft, but outlines the brows, lips and eyes with neon.
Slime Season
Brows can get the lime green treatment, too, just peep the look by @_lahrin_ below.
Read more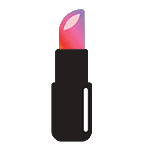 Back to top