Our Favorite IT Cosmetics Skincare and Makeup Pairings
August 24, 2023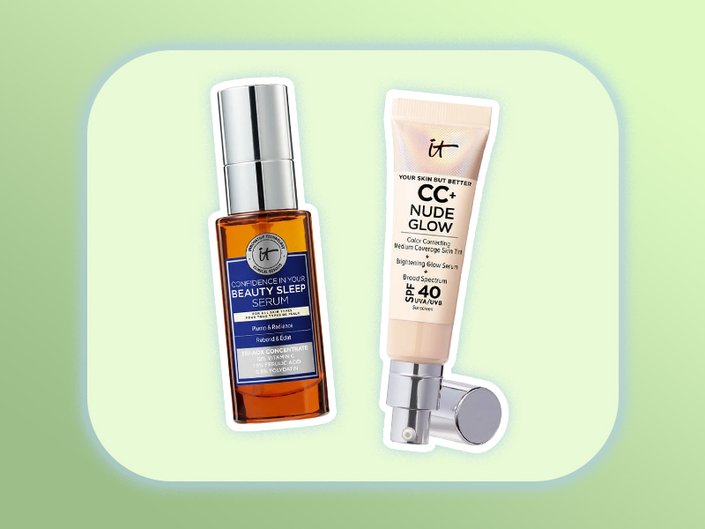 As much as we love foundation, concealer and more, an overflowing makeup bag will only get you so far when it comes to achieving great skin. The true key to flawless-looking skin is complementing your makeup products with the right skincare products to address your specific needs and concerns. Luckily, IT Cosmetics offers a vast range of high-quality skincare and makeup products that pair with each other brilliantly to enhance the products' skin-perfecting effects. Ahead we're breaking down some of our favorite IT Cosmetics skincare and makeup pairings. Choose the right combo for you based on your skincare goals, whether you want a more radiant complexion, brighter eyes or clearer-looking skin.
For a Glowy, Radiant Complexion…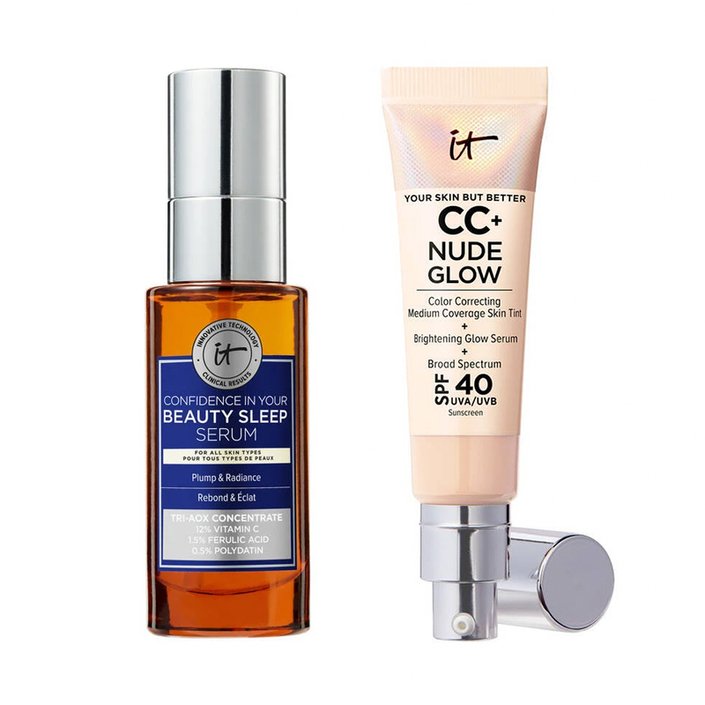 Add this brightening anti-aging serum to your nighttime skincare routine and prepare to wake up with gorgeously glowing skin. The antioxidant-packed formula features vitamin C, ferulic acid and polydatin to help strengthen your skin's moisture barrier, lock in hydration without clogging pores and protect against visible signs of aging. With continued use over time, you'll find that your skin looks smoother, plumper and, of course, more radiant.
Maximize your newfound glow by pairing the Confidence in Your Beauty Sleep Serum with this multi-tasking serum-foundation hybrid with buildable medium coverage and SPF 40. A color-correcting foundation with serious skincare benefits, this lightweight formula is enriched with niacinamide, hyaluronic acid and green tea extract. Skin instantly looks more glowy when you're wearing the CC+ foundation and bare skin is brighter and more even over time.
For Wide-Awake, Refreshed Eyes…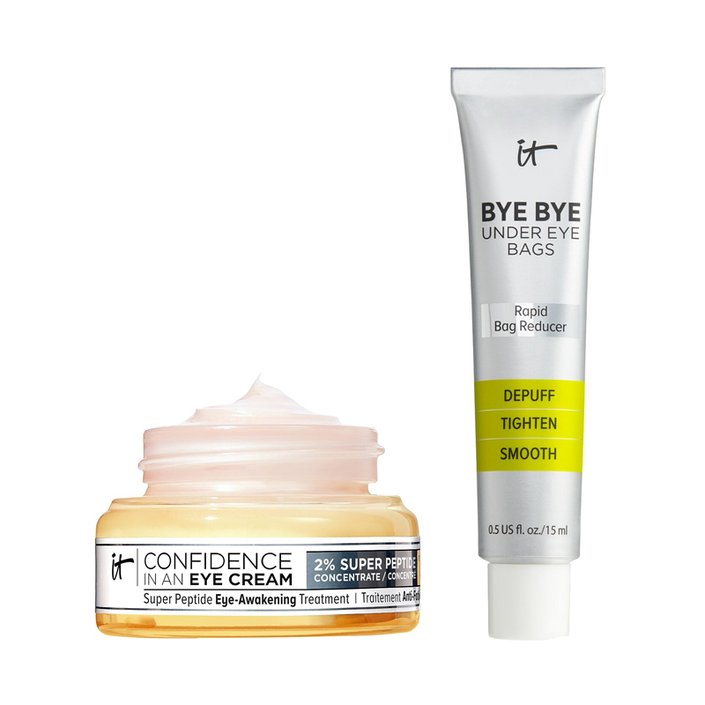 We get it. You're busy, and it's not always feasible to clock a full eight hours of sleep every night. But just because you may be feeling tired, doesn't mean you have to look like it. The Confidence in an Eye Cream Anti-Aging Peptide Eye Cream targets four signs of eye fatigue — crow's feet, dark circles, lack of firmness and dryness. It hydrates and brightens the delicate skin around your eyes, so you'll look wide awake on those days when you wish you could have hit "snooze" a few more times. Bonus: This eye cream is now available in a jumbo size.
Got under-eye puffiness? Whether you struggle with getting enough sleep or you're simply prone to under-eye bags, you'll love the Bye Bye Under Eye Bags Daytime Treatment. This temporary eyelift in a tube offers a quick fix to crepey or puffy skin under the eyes. It dries into a flexible adhesive film that compresses moderate to severe under-eye bags without pulling, cracking or feeling uncomfortable. You can wear it on bare skin or layer it on top of your makeup. (We love it with the IT Cosmetics Bye Bye Dark Spots Concealer + Serum.)
For Clear, Blemish-Free Skin…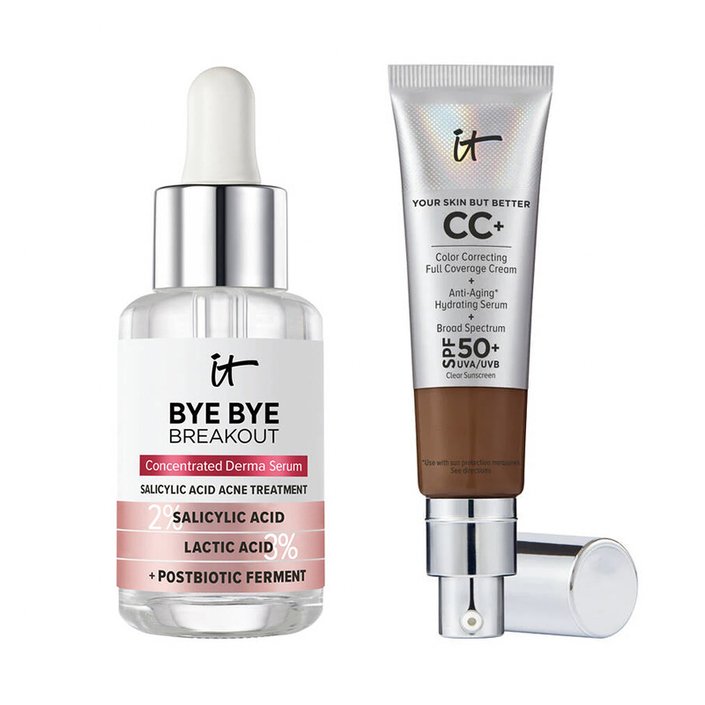 Unwanted blemishes are no match for the Bye Bye Breakout Salicylic Acid Acne Serum. This acne-fighting serum works to clear up active breakouts and fade acne marks at the same time. Formulated with 2% salicylic acid and 3% lactic acid, it gently exfoliates to reduce acne and give you smoother, more even skin.
For days when you want to mask your breakouts, reach for the CC+ Cream Full Coverage Foundation With SPF 50+. This natural-looking full-coverage formula not only effectively camouflages skin concerns such as acne scarring and redness, but it also color corrects, hydrates and provides broad-spectrum sun protection. Paired with your Bye Bye Breakout Serum, this customer-favorite foundation will help you get your clearest-looking skin ever.
Read more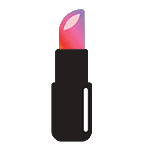 Back to top