5 Best Lip Balm Containers for All Your Depotting Needs
October 25, 2018
DIY lip balm is one of our favorite makeup crafts — not only because it's extremely useful (for lips and skin), but also because you can completely tailor it how you like it. With that being said, every great lip balm needs a comfortable home to live in — and that's why lip balm containers are just as important as the product itself. Ahead, we've rounded up five cute lip balm containers we love to complete a DIY or depotting, and we have a feeling you'll dig them, too.
1 / 5
Go Classic
Clear 5 Gram Containers From Amazon
If you live by the mantra that simpler is better, these containers are perfect for you. They're completely see-through and big enough for a ton of product but small enough to throw in your bag. Plus, you'll always be able to see the pretty tint of your lip balm color when you display them.
2 / 5
Eco-Friendly FTW
Cardboard Cosmetic Push Up Tubes From Etsy
If you want to maintain a more eco-friendly lip balm experience, place your DIY creation in these cute cardboard tubes. Not only are they super efficient for storing any type of balm, they also look great in a minimalist way and don't harm the Earth.
3 / 5
White Twist Ups
Crafty Bubbles White Lip Balm Containers from Walmart
These cute twist up tubes by Crafty Bubbles are another user friendly option for storing your DIY balm. They're super sleek and chic but will help ensure you're able to use every last bit of balm.
4 / 5
Retro Metal With Every Tin
Small Round Metal Lip Balm Tin Containers from Amazon
If something about a metal lip balm container just makes you happy, we recommend checking out these small tins from Amazon. Not only can you get a 20-pack for $20.89, they're super versatile to store other makeup product for travel as well.
5 / 5
I Scream for Lip Balm
Empty Ice Cream Colored Lip Gloss Tube from AliExpress
DIY lip balm is such a fun addition to your makeup stash — so it deserves a container that makes it feel fun too. These cute ice-cream popsicle inspired containers are perfect for any type of lippie you choose to create, and they make for a really enjoyable application every time. How cute?
Read more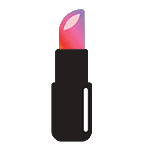 Back to top