6 Makeup Artists Reveal Their Best Career Advice
March 09, 2018
The beauty industry brings out a lot in the individuals that so humbly keep it in check — and work ethic is large part of how the creativity keeps flowing. We asked five of our favorite makeup artists for the best career advice they could give us — and here are the words of wisdom they had to share.
Be There for the Right Reasons
"Be authentic, show up, be thankful and humble — surround yourself with people who support your dreams. And finally, give back." - Tim Quinn, Giorgio Armani Celebrity Makeup Artist
Keep Learning
"Continue to learn and be a student — you also shouldn't just learn from the people above you, you should also look to your peers." - Sir John, L'Oréal Paris Celebrity Makeup Artist
Flexibility is Key
"Be easy to work with! To me, this means being responsive to email, texts, and phone calls and understanding a client's goals." - Kasey Spickard, Makeup.com Contributing Makeup Artist
What You Put In is What You'll Get Out Of It
"Be good at saving! Make a habit of putting aside a percentage of your earnings on a regular basis for tax and business expenses especially the unforeseen ones."  - Min Min Ma, New York City Based Makeup Artist
Say Yes, And….
"Every job is an opportunity to showcase your skill and network. So say YES whenever possible to work." - Gabriel Almodovar, L'Oréal USA Makeup Artist and Educator.
Emotional Intelligence Will Change Your Life
"Learning to cultivate your emotional intelligence and empathy is a key to success.  Learning to listen without judgement will increase the connection, trust and knowledge you have to make your clients happy.  Also, being collaborative and having a good reputation is everything in this business. Honor your commitments and you will leave happy experiences and memories associated with your name." - Alex Sanchez, Lancôme National Makeup Artist.
Read more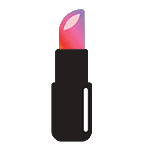 Back to top