8 Things Your Makeup Artist Wishes You'd Stop Doing
March 30, 2021
With COVID-19 restrictions loosening up in certain parts of the world, you might find yourself having an excuse to wear makeup more frequently. So if you've decided to hire a makeup artist for your next special event, there are a few things professionals want you to know before your appointment. To get the scoop on the subtle sins clients often commit, we tapped four top makeup artists who were willing to share the habits they wish clients would leave at the door.
Not Prepping the Skin
This is one of Lancôme makeup artist Marwah Kamas' biggest pet peeves. A solid skincare routine is the foundation of a smooth, flawless finish so it's important to take care of your base. Washing and moisturizing your face before your appointment is a must, and will help you get the most out of any complexion product the artist applies, no matter your skin type.
Not Having an Open Mind
A major pain point for both Lancôme makeup artist
Olivia Thompson
and makeup artist
Gabriel Almodovar
is clients who aren't willing to shake it up once they get in their chairs. " We should do something fun and different that you normally wouldn't do or buy," says Almodovar. The best part of going to see a professional is learning a few pro tips and tricks along the way. Go in with an open mind and trust the process.
Coming in With Makeup On
It's important that you have a bare face when going into an appointment so the professional can see what they have to work with. It also cuts down on time, says Thompson.
Keeping Quiet About Allergies and Sensitivities
Makeup artists are experts at the products they keep in their kits, so they're aware of the ingredients that can irritate certain skin types and skin issues. Even though they're skilled, they're not mind readers, so you have to be your own biggest advocate in the chair. Bottom line, don't be afraid to speak up.
Excessive Eye Contact
This might seem like a weird one because it's natural to stare at someone who's only a few inches from your face, but looking directly at your makeup artist while they try to blend eyeshadow or curl your lashes makes application hard and potentially messy. Dermablend artist Andrew Velasquez has an easy fix: "Just look down."
Showing Up Late
This one goes without saying, but being on time to your appointment is crucial. It sets you and your artist off on the right foot and shows them that you respect their time, effort and artistry.
Not Researching Your Artist
Every artist has their own unique style of makeup, and while many are versatile, it's something to take into account (you might not want to hire a special effects artist to do your wedding, for example) when choosing someone for your next event. The closer a makeup artist's work is to the final product you desire, the happier you'll be.
Not Communicating What You Want
A smoky eye to you and a smoky eye to a makeup artist can mean two completely different things. To avoid miscommunication, come ready with inspiration pictures.
Makeup Artist:
Jonet Williamson
Read more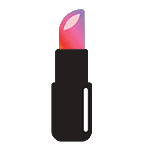 Back to top