Career Diaries: Tim Quinn of Giorgio Armani
November 03, 2017
A career in beauty means a lot of things — the opportunity to travel the world, work on the most prestigious editorial sets, and garner a lot of freebies. Sounds like the dream role out of a movie, right? But the world of working in beauty is so much more than that — it all comes down to the nuts and bolts of being able to help women and men feel beautiful when they need it most. This is a notion that Giorgio Armani Celebrity Makeup Artist Tim Quinn has dedicated his entire life and career to.
However, Quinn's start in makeup was an accidental one. "I have a degree in economics and was working for Merrill Lynch after college for a few years before I quit my job to open an ice cream store... long story," he quips. After figuring out that his confectionary dream was nothing but just that, he took the leap of faith that many soul-searching young creatives do and moved to Milan to work as a model. "While there, I discovered a whole new world of opportunities," he says. "And it was the first exposure for me to the magic of hair, makeup and photography. I was intrigued and found myself signed on as a makeup assistant — I never turned back." 

Since, Quinn has built a career around the pillars that got him there: authenticity, humility and grace — ultimately landing him a spot as one of the lead artists for Giorgio Armani.
And with his Armani brushes in hand at a globally-charged luxury makeup brand— absolutely nothing proves ordinary. "The only thing typical about my day is that no two days are the same," says Quinn. "Depending on the time of year, I may be working backstage for Fashion Week, or if it's award season, most likely I'm dashing around L.A. — otherwise, it's personal appearances or press, all balanced with any number of charitable endeavors."

With his busy schedule, making time for charitable events may be difficult, but it's something Quinn always does. "Anyone who knows me knows that my cancer experience in 2007 changed my life," he says. "I realized the importance of and the amazing transformative power of makeup as it relates to people dealing with the ravages of chemotherapy and radiation." Giving the gift of beauty is why Quinn does what he does: "I found a true purpose in helping women and men look their best at a time when they need it most. This has become a passion of mine, and I'm fortunate to work for a company that supports my passion."
Quinn reflects back on a few standout moments of his career — the first which was thanks to his dear friend Carol Hamilton at the 2012 Dreamball. "Carol asked that I be her dreamboy, and I shared my story at Cipriani and truly was humbled at the outpouring of support and love," he recalls. As for a more glittering I-can't-believe-that-just-happened career moment, Quinn recounts doing Tina Turner's makeup at the One Night Only Show in Beijing with Mr. Armani. "I will never forget the experience — true joy," he says. "She told me the only other artist to get her eyebrows right was Kevyn Aucoin!"
As for what Quinn would be doing if he wasn't an artist: "I would be spending more time with my passions like Autism Speaks." Currently, Quinn serves as a chair for Peace Love Solve (which supports Autism Speaks), the Farrah Fawcett Foundation and a board chair of the Eagle Arts Academy in Wellington, Florida. And, Quinn noted, he would spend more time working with his favorite program, the Mass General Hospital Cancer Center in Boston.

But when it's back to the reality of his hustling makeup career, there are a few products his beauty bag that his routine and work certainly cannot live without. "Currently, I'm obsessed with the Giorgio Armani Crema Nera Recovery Oil," he says. "I use it on myself day and night and begin every makeup application with a few drops." And as for the holy grail product that makes his clients feel transformed inside and out: Giorgio Armani Luminous Silk Foundation does the trick every time. "After 16 years, this makeup has never let me down — it looks amazing on anyone!" he exclaims.
Beauty, according to Tim Quinn, is finding what ignites passion within and transforming it into public duty. It's about "bringing that quality out so that your inner light shines bright," he notes.
And, his career secret is no different. "Be authentic," he says. "Show up, be thankful and humble — and surround yourself with people who support your dreams. And finally" — he pauses — "give back."
Read more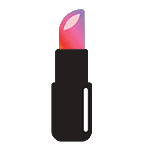 Back to top