These Makeup Tips for Deep Skin Tones Are So Good
May 14, 2021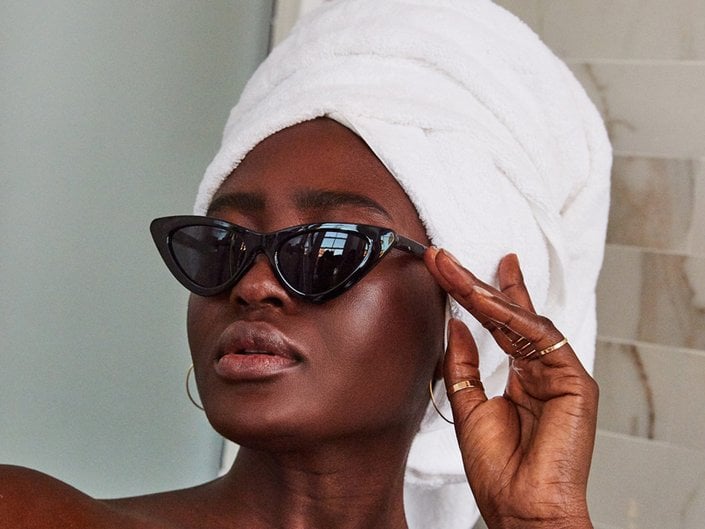 There was once a time when foundation ranges stopped at what could best be described as dark beige — and you could forget about varying undertones, finishes and price points. It was the same with nude lip products — shades that looked ghostly on dark skin were considered the norm. Now, luckily, there are plenty more makeup options for Black and dark-skinned people from a variety of brands and at various price points. Read on for makeup artists' pro tips for applying makeup to deep skin.
Find your undertone.
"When matching complexion products for deeper skin, you'll want to pay close attention to the undertones that appear in the center of the face as well as the center of the chest," NYC-based makeup artist Jonet Williamson says. "These are the areas that will reveal whether a person has a more olive, golden, cool or warm undertone." There are many tricks to determine your undertone, but the best way is to see what colors look best on you. If cool colors like blue, silver and white make your complexion pop, you're likely on the cooler side. If you prefer warmer shades on yourself, such as red, yellow and gold, you have warm undertones. Olive undertones have a slight yellow or green tint to them, and many foundations appear too pink or yellow on them. "This varies from person to person to person, but I will say if you're having trouble finding your perfect match then you may need to look for tones on the olive side," Williamson says.
If you've found a foundation that matches your skin tone but leans either too cool or too warm, consider mixing the shade with the NYX Professional Makeup Total Control Pro Drop Foundation Hue Shifter. It's available in four shades, including cool red, warm yellow and black and white to add depth or lighten.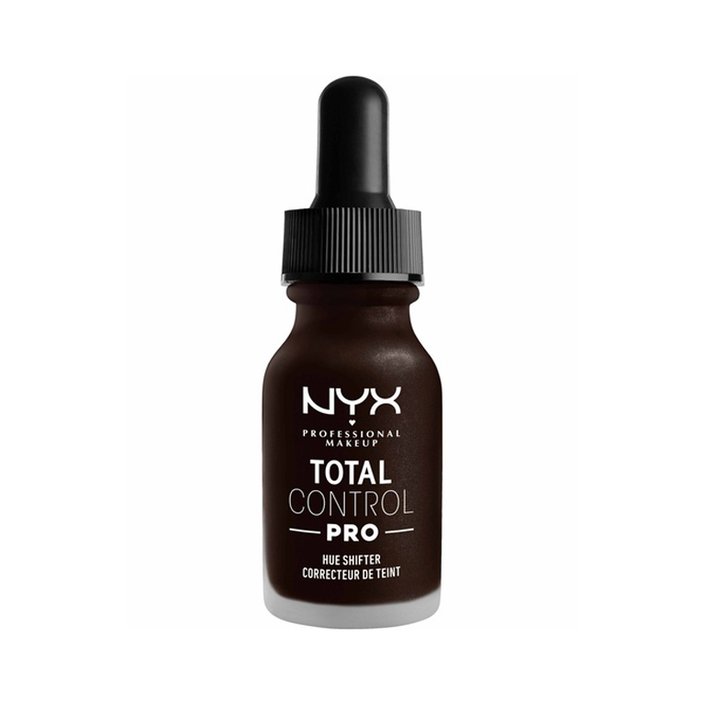 Remember that your skin reflects the most light.
Light naturally reflects off of deep skin in a bright, high-contrast way, says celebrity makeup artist Nick Barose, whose clients include Lupita Nyong'o, Uzo Aduba and Dani Gurira. "It's the complexion that looks the most glowy. While it looks beautiful, the contrast can make you look shiny, so I always make sure when I prep the skin, I use moisturizer that hydrates but isn't too rich, like the Lancôme Advanced Génifique Anti-Aging Face Serum. I also prep the T-zone with a mattifying primer like the Lancôme Prep & Matte Primer."
Consider underpainting.
Underpainting, or placing highlight and contour underneath the foundation rather than on top of it, is one of Williamson's favorite techniques, and one she says doesn't get discussed often enough. "This works better for deeper skin because you don't want to have harsh lines that come from adding a darker color on top of skin that's already really deep," she says. "You get the benefit of adding structure underneath and having it look like it's coming from within, so it looks more natural."
As for adding highlighter, Barose likes to apply a soft, shimmery liquid with a damp sponge, and pair it with a foundation that isn't completely matte. He recommends the Giorgio Armani Luminous Silk Foundation and the Giorgio Armani Fluid Sheer Glow Enhancer Highlighter for a diffused glow that doesn't turn frosty or overly shiny on deep skin. "You need a very little bit of highlighter just on top of the cheekbones," he says. "I usually avoid highlighting the tip of the nose as it can look too shiny on deep skin. Sometimes I apply the liquid highlighter underneath the foundation to create the illusion of luminosity, glowing from within."
Choose deep enough colors for your skin tone.
When applying a natural makeup look on Black skin, it's important to steer clear of colors that are too light or white-based, as they can appear chalky on deep complexions. "I prefer berry or plum tones on cheeks and lips to add a hint of flush that looks natural and pops a bit on dark skin," Barose says. "On the eyes, warm golden, bronze and coppery tones bring light with a hint of warmth. Golden shimmer against dark skin really makes your eyes pop without doing too much." He prefers brown eyeshadows with shimmer as opposed to matte shades, as they can disappear on dark skin.
"I also tend to use more cream-based shadows on deeper skin," Williamson says. We like the Giorgio Armani Eye Tint Liquid Eyeshadows.
Use navy eyeliner instead of black.
Another easy tip? Switch out your standard black eyeliner for a rich navy. "Black eyeliner can disappear," Barose says. "I love using navy as it reads black from a distance, but it pops against dark skin to define your eyes."
Buy from Black-owned brands.
"These products are already formulated to work well on deeper skin," Williamson says. "Danessa Myricks is a great brand to add to your beauty collection." The Danessa Myricks Colorfix Foils are gorgeous, especially Twinkle, a deep gold glitter. You can swipe the richly pigmented shimmers anywhere on the lips, eyes and face.
Read more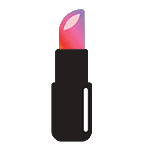 Back to top