8 Beauty Superlatives That Perfectly Recap New York Fashion Week
February 16, 2018
Another New York Fashion Week has come and gone, but the beauty looks will be with us for seasons to come. It's without a doubt that this year's Fall/Winter 2018 beauty looks made us feel some type of way — they evoked nostalgia, excitement and confidence through bold color and striking accessories. Ahead, find superlatives for the coolest makeup, nail and hair looks for fall 2018 (we're already wearing them).
Nails Most Likely to Make Lisa Frank Jealous: Jeremy Scott
Essie Artist Miss Pop brought techno neon animal print nails to life, for a look that's right out of the Lisa Frank playbook. The fun leopard inspired nail was done with rainbow bright colors of Essie Play Date, Bachelorette Bash, and Tart Deco — and much like Lisa Frank's work, it really made us smile.
Hair Most Likely to Make You Want to Time Warp to The 90s: Alexander Wang
The 90s called, and they want their banana clip back! JK, we're actually really pumped that Alexander Wang and

Redken's Creative Director Guido Palau

brought this iconic hair accessory back this Fashion Week. Wang's muses wore their hair slicked back and clipped up in the signature banana clip, which was even decorated with #WANGINC's OG logo. This look gave us major beauty nostalgia in every type of way.
Makeup Look Most Likely to Be Fit For a Queen: Cushnie Et Ochs
Maybelline artist James Kaliardos created this bold and powerful makeup look for Cushnie Et Ochs, and we have to say, it's already inspiring us to be a lot bolder with our makeup choices come fall. The look started with a golden lined eye with the Maybelline Python Lip Kit in Snakebite, defined brows (with the new Maybelline Total Temptation Brow Definer) and the Superstay Matte Inks in Protector and Ruler — a truly sovereign combination.
Nails Most Likely to Make You Feel Like a Rococo Goddess: Christian Siriano
For this year's Fall 2018 collection, Christian Siriano channeled all things Rococo — from the shapes of his gowns to his bold makeup choices and incredible venue. This aura of refinement extended down to each muse's nails. Kiss Products created a gorgeous ruby red design with gold rectangular detail that felt incredibly luxe — like something straight out of Versailles.
Makeup Look Most Likely to Be the Ultimate Trend of the Future: Black Panther
Nick Barose definitely has a good grip on beauty's crystal ball. The Lancôme artist created a futuristic dot eyeliner design for Black Panther's Fall/Winter 2018 showcase — an ode to the Marvel film. Using the Lancôme Drama Liqui-Pencil in golds, purples, blues and more, Barose drew angular dots on the lower lash line and also created wings with the technique.
Makeup Most Likely to Bring Out Your Inner Rock'n'Roller: Alice + Olivia
Maybelline's Erin Parsons officially redefined the smoky eye for Alice + Olivia's fall 2018 presentation this year. Inspired heavily by the "classic rock'n'roll" uniform with opulent Marie Antoinette finishings," the smoky halo eye included jet black shadow and thick black glitter. To get a similar look, blend out the black and silver shades in the Maybelline Concrete Runway City Mini Palette — and finish it off with a coat of the Total Temptation Waterproof Mascara in Very Black on your lashes.
Hair Most Likely to Bring Back the Bowl Cut: Marc Jacobs
It's no surprise that Marc Jacobs closed NYFW with one of the most nostalgic, yet out-of-the-box hair styles. Redken's Josh Woods and Guido Palau created a psychedelic bowl cut brainchild like no other for the fall 2018 runway — complete with electric pink, blues and purple highlights on each of Jacobs' muses. It's official: The bowl cut just came back in the most unexpected of ways, and TBH we're loving (and slightly laughing) at every minute of it.
Read more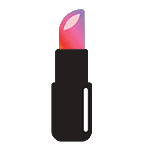 Back to top