6 Makeup Tricks to Help You Look More Awake
May 10, 2022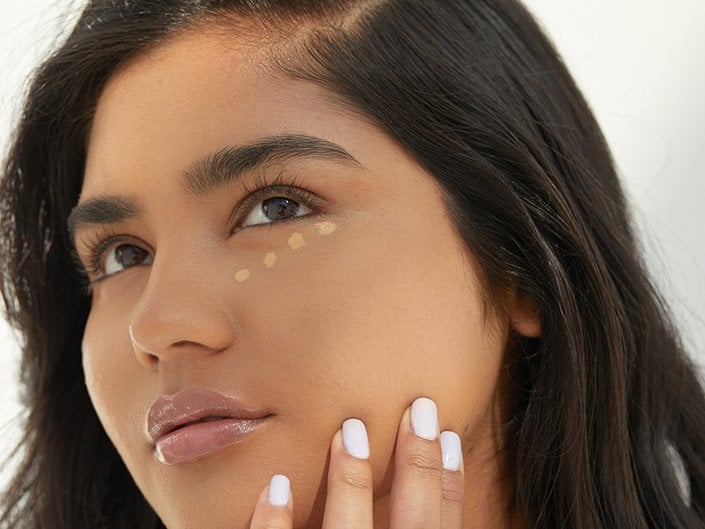 In a perfect world, we'd get eight hours of sleep every night, and wake up feeling and looking refreshed. But let's be real — life happens and it's not always possible to get a full night's sleep. While you may be tempted to layer on concealer to mask your dark circles in the morning, there are other ways to use makeup to help you look more awake. Ahead, professional makeup artists share their best tricks to make it look like you slept through the night (even if you didn't).
Use a Gua Sha to Depuff
Before makeup, there are a few things you can do to help depuff your face. Terri Bryant, the founder of Guide Beauty, recommends waking up your skin with a gua sha tool. "The gentle pressure helps with circulation and lymphatic drainage to depuff and revitalize," she says.
Reach for Something Cold
If your eyes are especially puffy, celebrity makeup artist Mary Irwin suggests placing something cold — like an ice roller or even a frozen spoon — on the eye area. The cooling sensation will reduce swelling and make your eyes look more energized.
Color Correct
There are a few makeup techniques that can also help you look more awake. If you experience dark under-eye circles, Irwin explains that color correcting is one of the best ways to cover up any shadows in a pinch. "Most of what makes you look sleepy comes down to under-eye bags, and using a peach or orange color corrector over a really good eye cream will neutralize any discoloration," she says.
After you color correct, Brittany Lo, the founder of Beia Beauty, suggests blending a concealer that's a shade or two lighter than your usual shade near the inner corner of your eye to brighten the area. We like the NYX Professional Makeup Bare With Me Concealer Serum for this because it's extremely lightweight and provides 24 hours of hydration.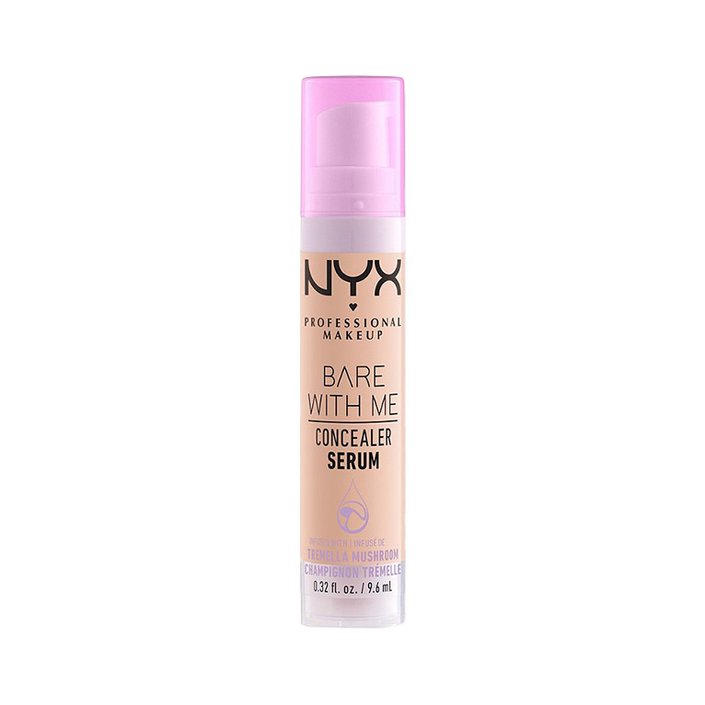 Darken Your Eye Makeup
It may sound counterintuitive, but Lo says that darkening your eye makeup can actually help you look more awake. "Applying a darker eyeshadow than usual can mask puffiness," she says. Once you blend out your eyeshadow, use a precise liquid eyeliner — like the Lancôme Idôle Liner — to trace a thin line along your lash line. This will help minimize the look of puffiness even more.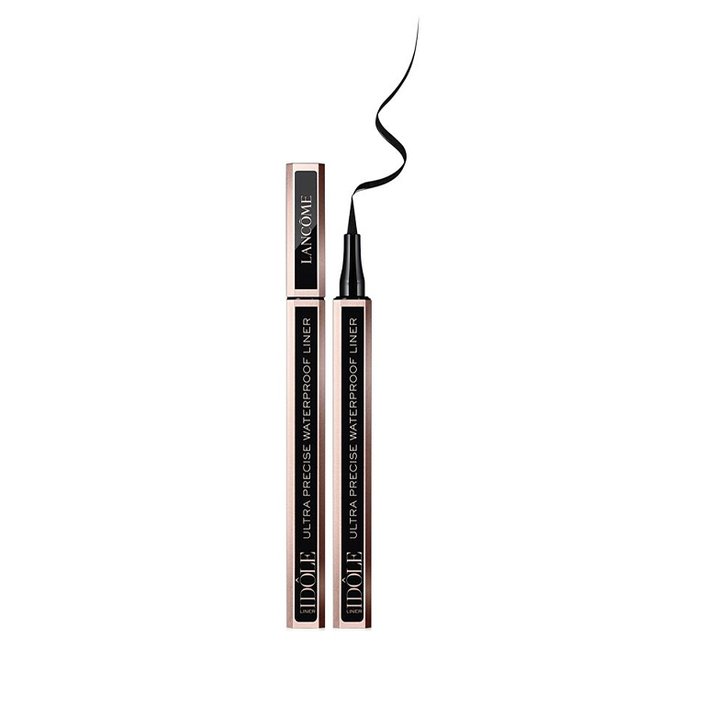 Brighten Your Waterline
Using a white eyeliner along your waterline is a great brightening trick, but Irwin suggests enhancing the illuminating effect by applying a shimmery white or gold eyeliner along your waterline if you have fair to medium skin, or a bronzey-gold eyeliner for those with dark skin. "The right shade will brighten up redness," she says. "Finish with lots of mascara — the contrast between dark lashes and a bright waterline really makes you look awake."
Wear a Bright Lip Color
Both Irwin and Lo agree that swiping on a bright lip color immediately helps you look more awake "Adding color to the lips also adds vibrancy to your face and takes the focus away from your tired skin and eye areas," says Lo.
Read more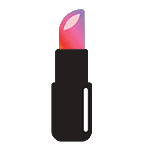 Back to top