4 Ways to Use the Naked Basics Palette
November 29, 2017
Eye shadow palettes have a way of invoking fantasies of a perfectly flawless face complete with equally perfect eye shadow. It's amazing that such a small makeup package can fit all of our hopes and dreams. However, when the moment of truth comes and it's time to apply those luscious colors to our eyes, all of our creativity and ideas fly out the window, along with said hopes and dreams. Why do eye shadow palettes leave us so befuddled? On a quest to crack the palette code, we enlisted the help of makeup pro Emma Willis of Contour Fossa, who showed us not one, but four ways to use one of our all-time favorite shadow palettes: the crowd-pleasing Naked Basics by Urban Decay. Now the question becomes, which look will you rock first?
Look #1: Barely There
This look provides a great backdrop for a bold lip, but it also would look great with a neutral sheen like that of L'Oréal Colour Riche Glossy Balm in Ginger Candy.
1. Using a flat shadow brush, dust the "W.O.S". shade on the entire lid, up to the crease. 2. Blend the color "Naked 2" into the crease. Also apply it softly to the lower lash line with an angled eyeliner brush.
Look #2: Wingin' It
Make sure to top off this look with a volumizing component like Maybelline The Falsies Big Eyes Rebel Black Mascara.
1. Repeat the steps from Look No. 1. 2. Using an angled liner brush, line your upper lash line with the "Faint" shade and wing it out slightly. 3. Soften the line by smudging it with a fluffy brush.
Look #3: Fade to Brown
This natural look is nicely complemented by a peach or light pink lipstick shade. We love Lancôme Lip Lover in Corail Cabriole.
1. Repeat the steps from Look #1 (no winged liner on this one, ladies). 2. Using a flat shadow brush, smudge the color "Crave" along the bottom lash line and outer corners of the eye. Gently work the color into the outer crease. Blend well, so the color transition is natural.
Look #4: Holy Smokes
Oh, the smoky eye. We can't get enough, and we love that we can get a great smoky eye with the colors in the Naked Basics Palette!
1. Repeat the steps for #3. 2. Use the "Foxy" shade as a highlighter in the inner corner of the eyes. 3. Dust the lid with the color Faint and blend into the crease. 4. Using a flat shadow brush press the Crave shade into the outer corner of the eyes to intensify the existing color.
Which of these Naked looks are you going to try first? Let us know in the comments below.
Read more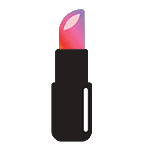 Back to top