Permanent Makeup Aftercare: Here's What You Need to Know
August 22, 2022
Permanent makeup has made a huge comeback this year, from lip blushes that give you rosy lips sans lip stain to microblading that blesses you with full, bushy brows 24/7. Permanent makeup is a form of tattooing, which means that just like a regular tattoo, it requires special aftercare to soothe your skin and give you the best results. We spoke to Karen Betts, a permanent makeup artist and the founder of K.B Pro, to find out her aftercare tips for a lip blush, permanent eyeliner and eyebrow tattooing.
How to Take Care of Your Skin After Permanent Eyeliner
If you're tired of drawing on a wing every day, you'll love the effects of permanent eyeliner. Betts warns that you may experience minor discomfort and swelling in the first 24 hours after getting the tattoo, but that this to be expected and will reduce as long as you follow the proper aftercare. (Remember, if you're ever concerned with your post-procedure side effects, reach out to your dermatologist or healthcare provider.)
"I really can't stress enough how important it is to follow your technician's aftercare advice — I tell my clients to consider my guidelines as more of a bible for the very best results," says Betts. "Do not wear any eye makeup for one week and avoid rubbing the eye area during the healing process (four weeks). Keep the area dry for around five days, and apply soothing balm as recommended by your artist." Betts gives her clients the K.B Pro Care & Repair Balm.
After your first permanent eyeliner appointment, Betts notes that it is normal to notice the color fade. "You'll be due for a retouch appointment around four to six weeks after your first treatment to fill any gaps and make any tweaks," she says.
After your second appointment, permanent eyeliner can last anywhere between three to five years. For the most pigmented results (and to keep your skin healthy and protected), Betts recommends wearing sunscreen every day — she says that UV exposure is the biggest cause of permanent makeup fading.
How to Take Care of Your Skin After Eyebrow Tattoos
Eyebrow tattoo treatments such as microblading and nanoblading are increasingly popular ways to fake full, dense brows without the help of a pomade or pencil.
Betts says that while every technician will have a slightly different aftercare plan post-brow tattoo, she asks her clients to apply pure coconut oil to their brows starting five days after the procedure to help encourage healing. Most brow tattoos heal within about a month.
As you wait for your tattooed brows to heal, Betts cautions against exfoliating the skin. If you have to exfoliate, be mindful to avoid the eyebrow area.
How to Take Care of Your Skin After a Lip Blush
If you've ever seen a freshly done lip blush on TikTok or Instagram, you know the results can be very bright at first — luckily, as your lips heal, the pigment fades to a natural-looking flush in as little as three to five days. "In that time, you may experience some dryness and texture until the lips naturally exfoliate themselves," says Betts. "Try to keep the lips moist at all times after your treatment and avoid picking or scabbing the lips; let the peeling process take place by itself."
A gentle, fragrance-free balm such as the La-Roche Posay Nutritic Lip Balm will moisturize your lips and encourage them to heal.
Photo: Melissa San-Vicente Landestoy
Read more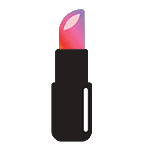 Back to top