TikTok's Hair Reset Challenge Has Us Wondering How Often We Should Wash Our Hair
July 20, 2023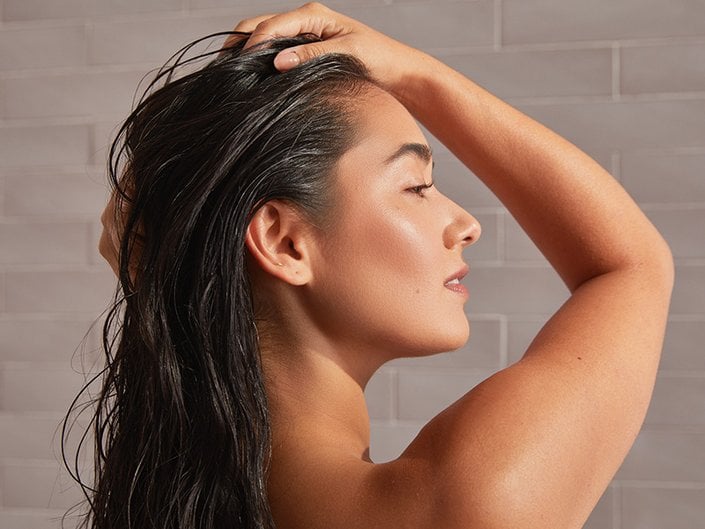 The question of how often you should wash your hair is an age-old beauty debate with no clear answer. While there are definite downsides to overwashing, what that actually looks like tends to vary depending on hair type and texture. A recent TikTok hair-care trend focuses on the complete opposite: With 2.1 million views, the viral "hair reset" challenge dares people to go one week — yes, seven full days — without shampooing. And that's not all. Not only are TikTokers forgoing shampoo, but they are not allowed to use any product at all during the reset. Keep scrolling to learn more about the hair reset challenge and to get a hairstylist's perspective on how often you should really be washing your hair.
What Is the 'Hair Reset' TikTok Challenge?
As mentioned above, the TikTok hair reset challenge is a seven-day detox in which you don't use any hair-care or styling products. That means no shampoo, conditioner, masks or gels. And no, dry shampoo is not allowed, either. At the end of the week-long reset, you're supposed to wash your hair with clarifying shampoo to thoroughly cleanse away the oil buildup. (FYI: One of our favorite clarifying shampoos is the L'Oréal Paris EverPure Scalp Care + Detox Shampoo.)
If you find the thought of parting with your dry shampoo for a full week — let alone a week when you're not washing your hair — mildly terrifying, you're not alone. But the purpose of the challenge is to let your scalp's natural oils reset so your hair and scalp will look and feel healthier.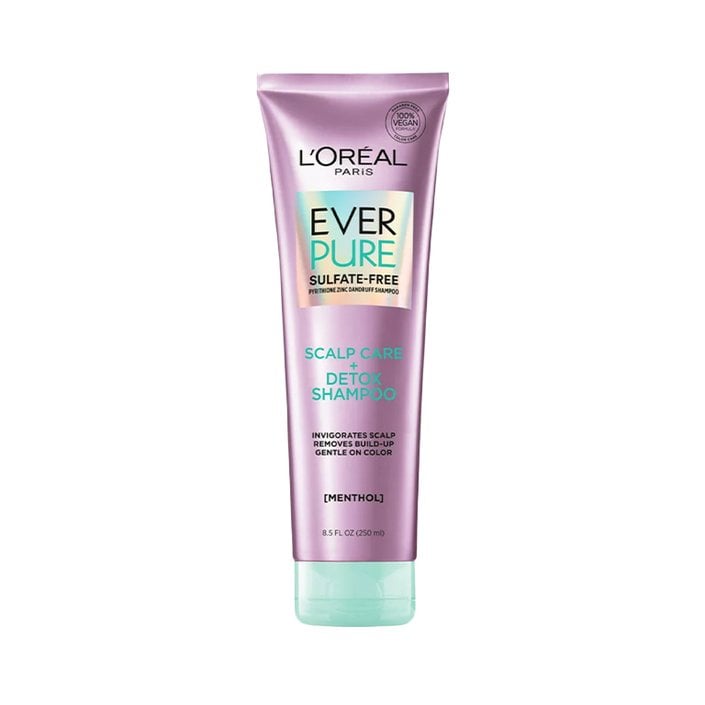 How Often Should You Wash Your Hair?
While the hair reset challenge might not be for everyone (with my fine, limp strands, the idea of going a week without shampooing is nothing short of a nightmare), it is important to avoid overwashing your hair. There are a few factors to consider when determining how often you should be shampooing. "The recommended frequency for washing our hair all depends on hair type and texture for best overall manageability, condition and style results," says Tim Abney, professional hairstylist and Cosway Beauty Brands global vice president of education.
For example, if you have thinner hair, you may have to wash your hair more frequently. "Fine, straighter hair can sustain more frequent washing two to three times per week," says Abney. "This creates a more ideal environment for achieving more volume and body, which is what most people with fine hair are looking to achieve."
Meanwhile, if you have thicker wavy or curly hair, you should go longer between washes. "Wavy to curly to extremely coily hair should be washed much less often," he says. "A good rule of thumb with these hair types and textures is to rinse and condition only on the days that you feel you want to wet your hair for the purpose of restyling."
If you've got wavy or curly hair, you may be worried about product buildup between washes, but according to Abney, rinsing is sufficient. "Rinsing and conditioning more often than washing will absolutely remove product buildup and/or debris in the hair without stripping the natural moisture mantle of these hair types," he explains. "This will breed an environment for better style longevity, hair condition and shine." For wavy to curly and coily hair, he recommends the Neuma Re Neu Conditioner. We also love the Carol's Daughter Monoi Repairing Conditioner.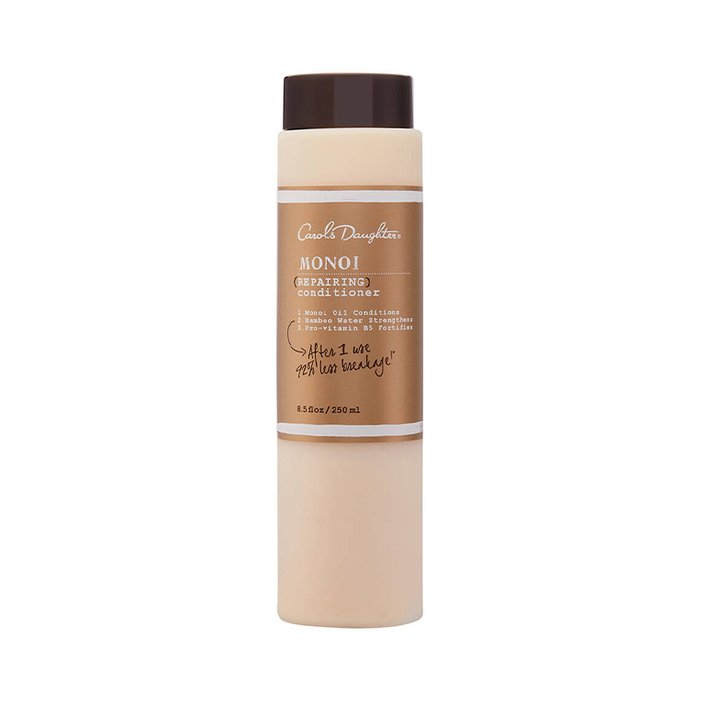 What Are the Downsides of Washing Your Hair Too Often?
Regardless of how long is right for you to between washes, just be sure you're not lathering on the shampoo too frequently. In fact, washing too much may even be counterproductive, causing your hair to appear dirtier. "In certain cases, across the board, the act of over washing your hair can create sort of a shock -situation for the scalp which leads your scalp to produce much more sebum, thereby weighing down your hair and making it look and feel dirty much sooner," says Abney. "Over-washing in most hair types can also contribute to scalp dryness, irritation and overall unmanageability of style."
If you suspect you may be guilty of overwashing, don't stress. Abney suggests giving your hair a break from shampoo and using a mask or treatment, such as the Neuma Neu Moisture Mask, "to gently cleanse the hair but also deeply moisturize and hydrate."
Read more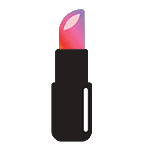 Back to top