Quiz: How Often Should You Wash Your Hair?
January 18, 2021
By now, you've likely heard us sound off about the perils of over-washing (think: dry hair and sometimes, an even more oily scalp) your hair and why oil-training is a worthwhile journey. But while washing hair once a week works well for some, a few more shampoos may be best for others. To help you determine the right frequency for you, take our quick quiz below and then read on for tips.
1. How would you describe your hair texture?
A. Fine
B. Medium
C. Coarse
2. What is your hair type?
A. Oily
B. Normal
C. Dry/Dehydrated
3. How often do you color your hair?
A. Never
B. Occasionally — I rock the ombré look or dabble in some highlights from time to time.
C. Regularly — once a month at least
4. I style my hair with:
A. Nothing, except for a bit of styling product when I need to tame a few stray hairs
B. I run a curling iron through a few strands to give it some body.
C. You name it, I use it.
5. What's your hairstyle of choice?
A. Au naturel
B. Soft curls
C. Stick straight
If you answered...mostly As: Wash your hair every other day.
If your hair is prone to oil or you don't dye or use heat tools in your strands, you may find that your hair gets greasy quickly. To keep hair healthy, try to wash every other day instead of every day. We also recommend using shampoo for oily to normal hair types like the L'Oréal Paris Elvive Extraordinary Clay Rebalancing Shampoo.
If you answered...mostly Bs: Wash your hair two to three times a week.
Washing just two to three times a week can help you retain essential oils and moisture. To get yourself to day three, invest in a texturizing spray, like the Redken Triple Dry 15 Dry Texture Finishing Spray, that will give your hair back some life.
If you answered...mostly Cs: Wash your hair once a week.
Your hair likely needs all the moisture it can get, so keep the washing to a minimum. Use dry shampoo like the Garnier Fructis Invisible Dry Shampoo in between washes to keep your hair looking fresh and volumized.
Read more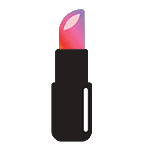 Back to top