Chocolate Lovers, the Shu Uemura Holiday Collection is Just for You (And There's a Giveaway!)
October 10, 2018
We've said it before, and we'll say it again: capturing our makeup hearts has mostly to do with great product, but even more to do with a great theme — especially when it relates to food. Give a makeup guru a food inspired tutorial, and she'll be satisfied for a day. Give her a foodie-related product, and she'll be satisfied for a makeup lifetime! That's why we're so excited to reveal that Shu Uemura has a yummy trick up their sleeve this holiday season: They've partnered with La Maison Du Chocolat to create a seven piece collection inspired by their delectable desserts.
The line includes a chocolate-inspired cleansing oil, Ultime8, a Ganache & Praliné eye palette, a Rouge Unlimited line of lipsticks, a Rouge Unlimited Matte line of lipsticks, a sweet metallic lip liner, shimmery powder, and a creamy blush. You can also choose from La Maison Du Chocolat-themed brushes, a train case and an eyelash curler to add to your heavenly stash.
In celebration of all things we love (makeup and food), we're giving the makeup products from this collection away to one grand prize winner. This means you'll get to create your own scrumptious eyeshadow creations, cleanse your skin with a refreshing chocolate-inspired oil and swipe away with the luscious lippies you'll love so much you'll be tempted to eat.
If you don't score the delectable grand prize, have no fear! We're choosing three runner-up winners to win a set of our favorite Shu Uemura products — everything including cleansing oils, lippies, brow products and eyelash curlers (all valued at over $100 per prize).
We know your mouth is probably watering right about now. But before you head to indulge in a nearby chocolate bar, enter to win here! Our sweepstakes goes until October 24th, and if somehow you miss it, you can head to shuuemura-usa.com to purchase the chocolately line.
Ready, set, satisfy your chocolate craving (you'll thank us later!). Click through to see all of the delicious products ahead!  
La Maison Du Chocolate Creamy Dome Blusher
1 / 6
La Maison Du Chocolate Creamy Dome Blusher
La Maison Du Chocolate Ganache & Praliné Eye Palette
2 / 6
La Maison Du Chocolate Ganache & Praliné Eye Palette
La Maison Du Chocolate Metallic Lip Liner
3 / 6
La Maison Du Chocolate Metallic Lip Liner
La Maison Du Chocolate Rouge Unlimited Supreme Matte
4 / 6
La Maison Du Chocolate Rouge Unlimited Supreme Matte
La Maison Du Chocolate Shimmery Powder
5 / 6
La Maison Du Chocolate Shimmery Powder
La Maison Du Chocolate Ultime8∞ Sublime Beauty Cleansing Oil
6 / 6
La Maison Du Chocolate Ultime8∞ Sublime Beauty Cleansing Oil
Read more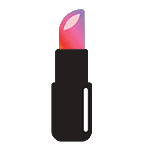 Back to top