Beauty Q&A: How Do I Stop My Sunglasses From Ruining My Foundation?
July 23, 2020
Squinting is pretty much my constant state
in the summer
. Throwing on a pair of sunglasses seems like the logical solution to the whole sun-in-my-eyes situation, but take it from a makeup-obsessed beauty lover, rocking sunnies with foundation isn't that simple. The second I step out of the sunshine and take off my shades, I'm left with nose pad-shaped marks on the side of my nose.
My foundation
is either messed up or removed in its entirety. I had all but resigned to a sunglasses-less life, until celebrity makeup artist
Billie Gene
gave me some amazing tips for preventing this
summer makeup mishap
. Ahead, he's sharing tips on how to stop your sunglasses from ruining your foundation in the summer heat.
Tip #1: Start With Primer
Sunglasses lifting up foundation is a common problem, largely because of the friction between sunglasses and foundation. "The plastic or metal from the frame applies pressure that can cause disruption in your look," says Gene. Thankfully there are a few makeup tricks to help your look stay put. The first step? Applying a thin layer of foundation primer to ensure smooth and long-lasting application. One of our favorites is the
Giorgio Armani Hydrating Luminous Silk Primer
. Pay special attention to your nose area, it'll help the foundation grip to your skin.
Tip #2: Spray Your Sponge With Setting Spray
Before grabbing your go-to foundation, make sure you get your makeup sponge prepped and ready. "Once the sponge is damp, try spraying it with a setting spray before adding foundation," says Gene. "This helps the foundation adhere better to the skin, which should prevent some interruption throughout the day." In need of a great (and affordable) setting spray? Try the Maybelline New York FaceStudio Glass Spray, which gives a dewy finish.
Tip #3: Apply Foundation
Armed with your damp beauty sponge, apply your foundation as normal. But if you typically opt for a glowy formula, you may want to switch to a matte finish, like the
Maybelline New York Fit Me Matte and Poreless Liquid Foundation
, for summer. "Matte or long-lasting foundations are ideal to prevent makeup from moving or shifting throughout the day," says Gene. "I would steer away from dewy foundations as they are a tad more lightweight."
Tip #4: Set With Translucent Powder
This is hands-down the most important step when it comes to preventing your sunglasses from lifting your foundation. "Applying powder will help fight against humidity, which is one of the causes for disruption," says Gene. "When applying the powder to the skin, gently press it into the foundation with a poof or makeup sponge — this technique will apply more powder to the skin than a brush."
Tip #5: Clean Up Throughout the Day
If you've followed all of Gene's tips and tricks up to this point, your makeup should hold up even when wearing sunglasses. But, if you do notice a bit of smudging, fix up the area with foundation, not concealer. "Simply reapply your foundation in that area and then set with your translucent powder using the same technique," says Gene. "Applying concealer directly to powdered skin can create a weird texture, so I only suggest using a concealer if the majority of the makeup has diminished."
Read more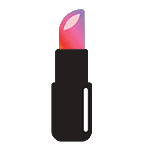 Back to top