How to Make Any Foundation Full Coverage With TikTok's Powder Puff Foundation Hack
June 15, 2023
I prefer brushes over sponges when it comes to doing my makeup, but TikTok's recent obsession with powder puffs has changed my routine for the better. As the tool's name implies, powder puffs are most popularly used for applying powders. However, as of late, creators are using them to apply their liquid foundations.
As demonstrated by TikTok creator @alexapbeauty, the powder puff works similarly to a makeup sponge but provides maximum coverage, resulting in luminous, super smooth-looking skin. Intrigued, I had to give it a try — keep scrolling for my thoughts on TikTok's viral powder puff foundation hack.
How to Apply Foundation With a Powder Puff
Anytime I'm trying a new makeup hack that pertains to foundation, I always reach for my tried-and-true Giorgio Armani Beauty Luminous Silk Foundation. From the buildable, medium coverage to the soft, glowy finish, it gives any makeup hack I try the best chance at success.
I started by applying the foundation with the powder puff using long strokes, but this approach ended up producing streaky results. I switched to applying the foundation with the puff using light dabbing motions, similar to the way you would apply foundation with a makeup sponge, and this worked much better.
After blending in my foundation, my first thought was that my skin looked like a real-life beauty filter. It looked even better than when I apply my foundation with a brush or makeup sponge — the reason being that the powder puff doesn't absorb foundation like a makeup sponge or brush does. The foundation sits on the velvety surface of the powder puff, which leads to maximum coverage. Because of this, you also need less foundation.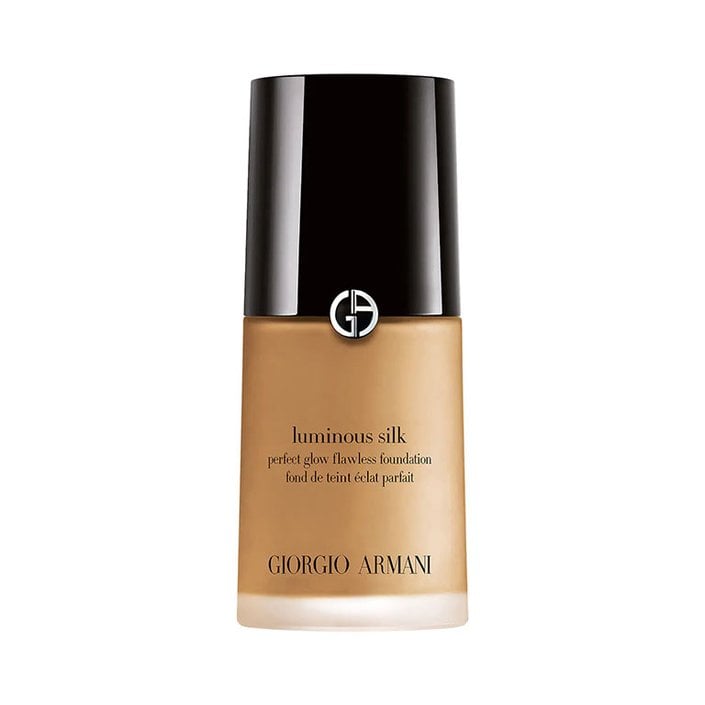 To further test the hack and its ability to provide coverage, I also tried it with the L'Oréal Paris True Match Hyaluronic Tinted Serum. I love this tinted serum for daytime because it provides light coverage that evens out the skin, so I felt like it was the perfect complexion product to test with a powder puff. My prediction was quickly confirmed: The powder puff provided the most coverage I've ever gotten out of this tinted serum, and my skin looked juicy, pristine and ultra-glowy. While I normally have to pair this tinted serum with a full-coverage concealer for additional coverage, I didn't need to this time around.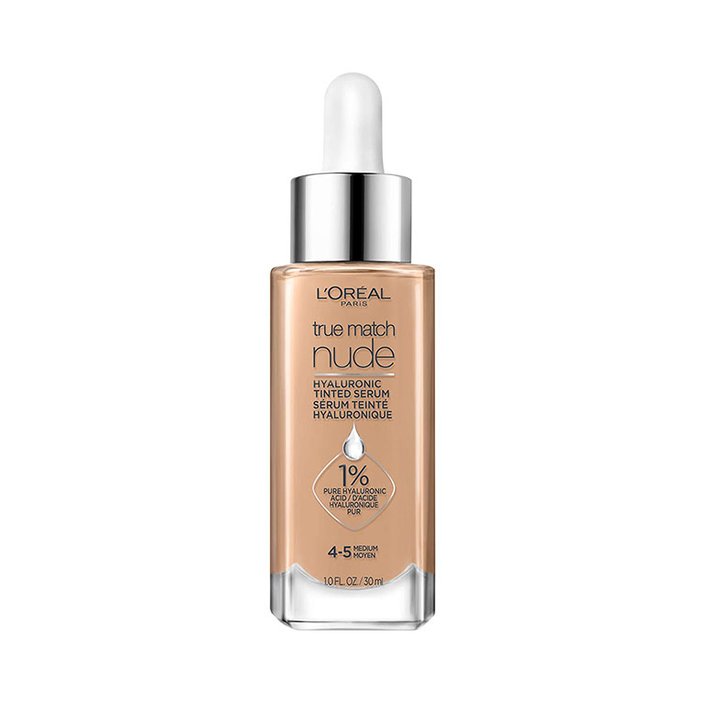 Out of curiosity, I decided to try the powder puff with one of my full-coverage foundations, too. As I expected, the result was heavy, next-level coverage and my skin looked cakey. Going forward, I would reserve the powder puff for only medium- or light-coverage foundations. I would also use less foundation than I would if I was using a brush or makeup sponge.
So am I a powder puff foundation convert? Yes and no. I really like how soft it feels on my face and the way it makes my makeup look, but I wouldn't use one to apply my foundation every day. While a powder puff may not absorb foundation like a makeup sponge, you have to wash it after each use because it stays damp and the leftover foundation changes the texture of the puff. However, for special occasions or days I'm taking lots of selfies, I can see this becoming my go-to hack!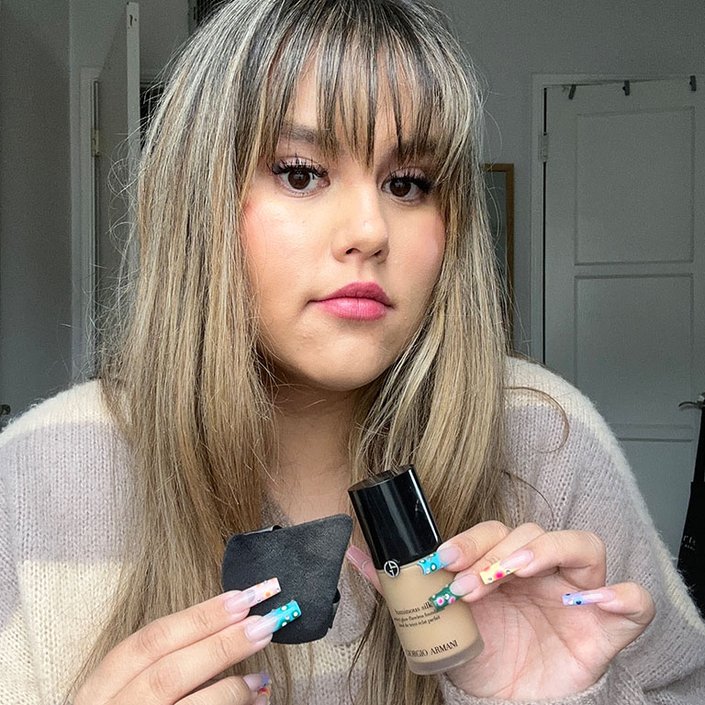 Read more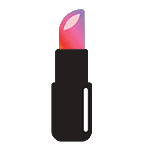 Back to top