Why We're Crushing on Justine Sweetman, Freelance (and Kickass!) NYC Makeup Artist
August 08, 2018
#WomanCrushWednesday celebrates our favorite beauty influencers.
Here, New York City makeup artist Justine Sweetman shares how she first got into makeup, her favorite products at the moment and the best makeup advice she has for aspiring MUAs.
Where did you grow up and how did you get started in beauty?
I'm originally from Bridgeport, CT, and split my time between there, New York City, and Luquillo, Puerto Rico growing up. All three places feel like home on different levels. I'd always been into makeup, especially the punk aesthetic from muses like Siouxsie Sioux and Soo Catwoman. I wore winged liner out to my temples for years! When I was in college, I got a part time job at a MAC counter and a whole world opened up for me. I was so lucky to be surrounded by a fiercely talented group of artists who taught me everything I know. I think of my MAC years as makeup boot camp.
What was your first job?
My first real makeup jobs were all in film. I mainly did music videos with my friends who were aspiring filmmakers at the time and who I still work with over a decade later. It's been such a pleasure seeing everyone's careers evolve.
How has working in beauty impacted your life, and what moment in your career are you most proud of?
I'm self-employed thanks to being in the beauty industry. I'm so grateful for that. Almost all of my closest relationships are a direct result of doing makeup, too. Recently I launched a female-driven collective called REALnew with my business/creative partner Tiffany Frances. My proudest moment for sure! It's our mission to create opportunities for women in front of and behind the lens.
What is your favorite campaign/ job that you've worked on?
I'm happiest when collaborating with female-identifying entrepreneurs and artists. I always look forward to working with CARLEEN and Par En Par. Both brands are owned by inspiring, badass women carving out their own path.
If you weren't a makeup artist, what would you be doing?
I'd probably be a photojournalist. I love photography, especially film, and people fascinate me. I'm definitely more of the quiet, observer type.
What's your favorite product at the moment?
I'm a huge proponent of cruelty-free and clean beauty — products made without ingredients that are harmful to the body or planet. Right now I'm really into Au Naturale's su/Stains, especially Salsa (it lives in my personal makeup bag).
What's your advice for an aspiring makeup artist?
Don't be afraid to make mistakes. The first step to being good at something is being pretty bad at something, and you can't get better unless you practice so just go for it. Find a photographer or cinematographer whose work you like and test as much as you possibly can. It's also really important to get comfortable doing makeup on all skin tones and textures. Build your kit to suit everyone.
Finally, what does makeup mean to you?
Makeup is expression. Who do I want to be today? What look do I want to create on myself or my model? It's a way to convey who you are in that moment without saying a word. I can't tell you how many times I've had a bummer of a day and put on some intense red lipstick and felt better. Or rimmed my eyes in black kohl before heading into a particularly intimidating meeting. It's art therapy meets meditation. I love it.
Here's a look at some of Justine's work for makeup.com:
The 7 Best Lip and Cheek Sticks
How To Wear Pastel Blue Eyeshadow
How To Transform Your Day Makeup Into Night Makeup
How To Apply Mascara With A Fan Brush
The Ultimate Drugstore Makeup Beat
How To Wear A Dark Lip For Summer
5 Unusual Highlighter Hacks To Master Dewy Skin
Read more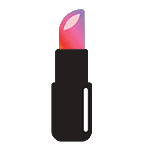 Back to top