10 Eyeshadow Tips Everyone Should Know
December 17, 2021
Applying eyeshadow like a pro can be tricky. What are all those different sections of a palette for? What type of brush should you use? Let's go back to the basics. Ahead, find our ten golden rules for applying eyeshadow and you'll be golden, too.
STEP 1: Always Use Primer
An eyeshadow primer creates a clean canvas for you to work with and it acts as a barrier between your eyeshadow and the natural oils in your skin. That way, your makeup stays put so you can keep touch-ups to a minimum. Try a formula like Urban Decay Eyeshadow Potion Primer.
STEP 2: Enhance Your Natural Eye Color
You want to choose an eyeshadow shade that accentuates your natural eye color. Finding colors that best complement your eyes takes some experimenting, but here's a good place to start:
Blue Eyes: Shadows with bronze or peachy tones help blue eyes pop. Slate gray is another great option.
Green Eyes: A plum-colored shadow looks very flattering if you have green or hazel eyes. Copper is also gorgeous.
Brown Eyes: If you're a brown-eyed girl, most shades look great on you. But gold or purple hues are especially flattering.
STEP 3: Know Your Eye Shape
Do you have deep-set eyes? Close-set? Hooded? Determining the
shape of your eye
helps you decide which shading technique is right for your specific features and plays up your natural beauty.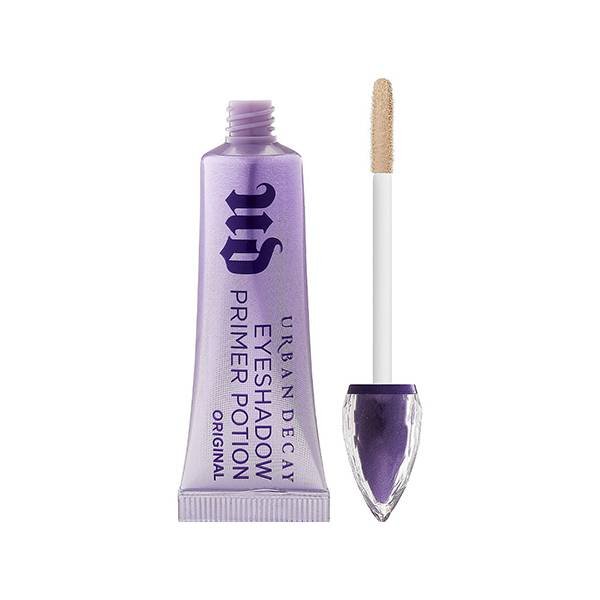 STEP 4: Decode Your Palette
You might be tempted to open an eyeshadow palette and just have at it, but it's important to know which sections correspond to each part of your eye. Trust us, there's a method to all this palette madness! There's a variety of palettes out there, but here's a general breakdown of your basic eyeshadow quad palette (the NYX Professional Makeup Ultimate Eyeshadow Palette in Warm Neutrals is a great one to start with).
Lightest color: This is your base color. Apply this shade from your upper lash line all the way up to right beneath your brow. You can also use this color in the inner corner of your eye to add a bit of brightness.
Second lightest: This is your lid color, as it's slightly darker than the base. Brush this over your lid from your upper lash line to your crease.
Second darkest: This is applied to the crease for a contouring effect. This should go over the area where your brow bone meets your lid to create definition.
Darkest color: Finally, the liner. Using an angled brush, apply it to your upper lash line (and lower lash line if you want a bold boost), making sure to brush where the root of your lashes meets your lid so there's no visible gap.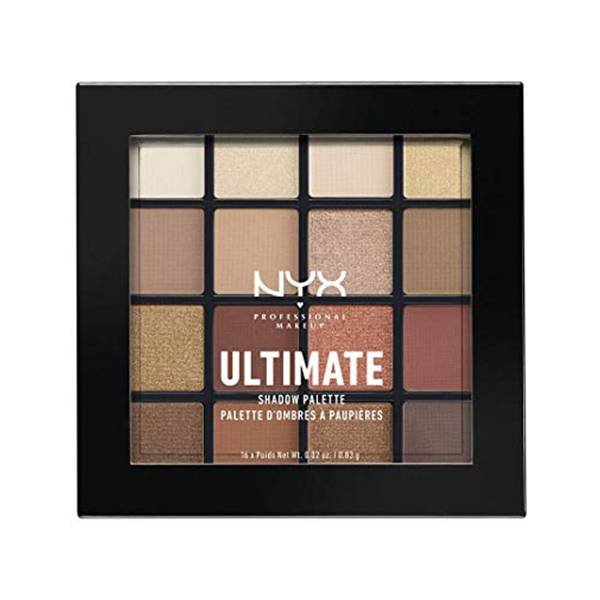 STEP 5: Blend, Blend, Blend
We can't stress this one enough! Blending your edges can be the difference between your eyeshadow looking flawless and looking like … well, a hot mess. Don't smear. Use a light touch and gently sweep your brush along your lid, blending harsh lines. To blend like a pro, you need the right brushes, which brings us to the next step.
STEP 6: Invest in the Right Brushes
There are so many eyeshadow brushes out there in every shape and size, it can get confusing. Here are the three most important ones you should own:
Basic eyeshadow brush: The bristles are flat and stiff, and you use this for all-over color.
Blending brush: The bristles are soft and fluffy for seamless blending.
Angled eyeshadow brush: This is a precision brush that is perfect for lining your eyes.
STEP 7: Take Care of Your Tools
Cleaning your eyeshadow brushes is probably at the bottom of your to-do list, but it's really important. We're talking about your eyes here, so cleanliness is key. Run your brush under lukewarm water and then pour a nickel-sized amount of baby shampoo into your hand. Swirl the brush in the shampoo, rinse well and pat dry with a clean cloth.
STEP 8: Choose Your Formula Wisely
Pressed eyeshadows are your basic, most common formula. They're a great, mess-free option. Cream shadows are perfect if you want a dewy sheen, but they can crease easily — especially if you have oily lids. Loose shadows usually come in a small pot, and while you'll feel like a professional makeup artist using them, they are definitely the messiest of the three.
STEP 9: Let a Bold Eye Shine
A smoky eyeshadow looks gorgeous on its own, but once you add a dramatic lip into the mix, the two can overwhelm each other. Don't be afraid to go bold, but just make sure your overall look has balance.
STEP 10: Keep It All in Place With a Setting Spray
Get the most mileage out of your makeup by using a setting spray as your final step. Hold the bottle at arm's length from your face and spritz away. We love the
Urban Decay All Nighter Ultra Matte Setting Spray
.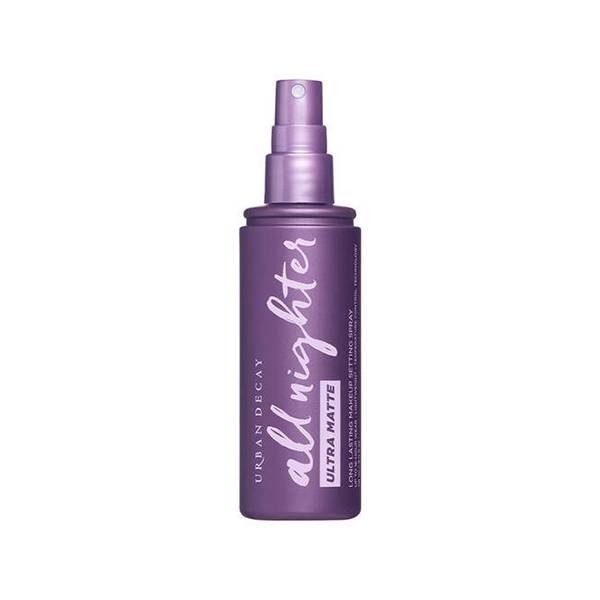 Read more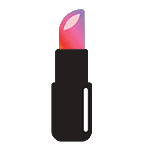 Back to top