This Halloween Makeup Look Is Blowing Up On Reddit and Hopefully You Like Bats
September 28, 2018
It's not even October yet, but we're ready for all the Halloween makeup looks to take over YouTube and for candy to be released in bulk — aren't you? Now that we're nearly a month out, we knew we could rely on one specific group of people to be on the same page as us and our Halloween cravings: Reddit's Makeup Addiction, aka the place for sparking conversations with other makeup artists and sharing your creativity. Makeup artists on Reddit tend to find inspiration in holiday themes — in this case we're talking bats, candy-corn and warm, orangey, fall-inspired eyeshadow shades. Without further adieu, please gaze your eyes upon the Halloween look Reddit can't get enough of.
The look created by Reddit user Maddie, features a cut crease with bats and a fun touch of candy corn underneath her eye. To get the look, she used eyeshadow shades from the Anastasia Beverly Hills Modern Renaissance Palette as well as  the shades "Jam" and "Mustard"from the Lime Crime Venus 2 Palette. For the gold in her inner corner, she used gold flakes and for her lashes, she used Kiss Natural Lashes and Duo Lash Glue. To complete the look, she used NYX Tinted Brow Pomade in Blonde, NYX Vivid Brights Liner in black white, and orange, and Lancôme Monsieur Big Mascara. Whether you covet just one part of this look or want to recreate it in its entirely, you'll be getting all of the compliments on your spooky makeup in no time.
"Halloween is not a day, it is a season, it is a lifestyle," comments a Reddit user on the thread. Another user wrote, "You had me at candy corn," (same). It may only be the end of September, but we're clearly not the only ones who are ready for All Hallow's Eve.
Read More:
Calling All Luxe Beauty Lovers: Get Your 20% Off YSL Beauty Promo Code Here
The 7 Best Makeup Deals from Ulta's Fall Haul Sale
Sephora Is Selling Mystery Makeup Bags and the Internet Is Freaking Out
Read more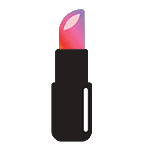 Back to top