Bat Eyeliner Is the Answer to Your Last-Minute Halloween Makeup Prayers
October 06, 2022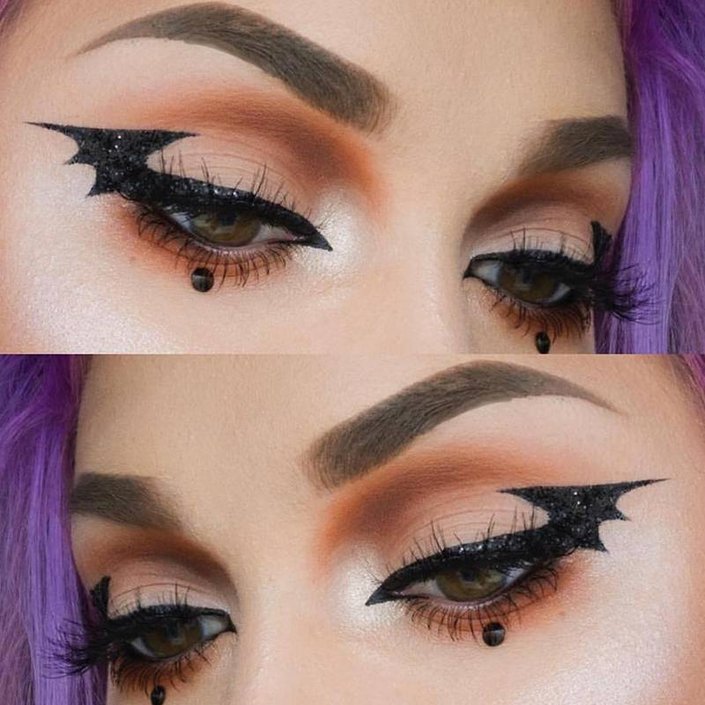 To our fellow Halloween procrastinators: This is the on-trend makeup look to try when you don't have a look and it's the evening of October 31st. Bat wing eyeliner is the easiest way to get festive, and show the Halloween spirit without having an entire costume or SFX makeup look. A few extra lines on your usual cat eye, and boom — suddenly, you're showing off your spooky side. Whether you're doing a simple bat wing or amping it up with some seriously cool eyeshadow underneath, this is the most low-effort, high-impact look for Halloween. Below, find some bat wing inspo and a tutorial on how to get the look.
How to Get the Bat Eyeliner Look
To get a bat eyeliner look that's as fierce as Rachel Doctor's, use a matte liquid liner and face glitter, like NYX Professional Makeup Silver Pigments in Gunmetal. For an eyeliner, we recommend something super pigmented and long-lasting — because the scariest part of Halloween would be smudgy makeup. The Valentino Beauty Twin Liner in Black & Nero would be perfect for this look, as it features an ultra-precise liquid tip on one end and a richly pigmented gel pencil on the other.
Apply the black liquid liner just like you would apply your winged cat eye, but make sure to make the line thicker as you get to the outer corner of your eye. Channel your inner artist to create jagged, uneven triangular points that resemble bat-wings, and consider drawing a triangular line to extend into your inner eye as well for extra drama. Pair with some intense false lashes to complete your Pinterest-approved Halloween look. And, of course, don't forget to top your look off with some setting spray to preserve it all night — the NYX Professional Makeup Matte Finish Setting Spray is Halloween tried and tested.
Classic Black and Orange
The signature two colors of October 31st are perfect for giving off Halloween vibes. Add orange eyeshadow to your black bat wing, and just like that, you're ready for the evening.
Pink and Purple
Add some edginess to this look with neon pink and purple eyeshadow. We love the look by @sapplesauce666 below, which goes all-out with falsies and purple contact lenses.
Maximalist Bat Wings
Bat eyeliner is taken to the next level by @w0osly, who adds red and green shadow to the look. Plus, outlining the bat wing in white is the perfect trick to really make the wings pop!
Read more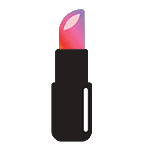 Back to top