How to Safely Use Colored Contacts This Halloween
September 27, 2021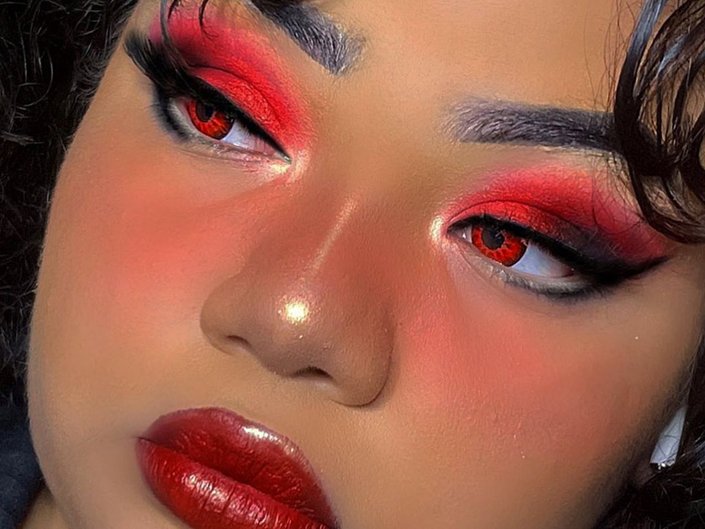 With Halloween quickly approaching, you're probably starting to plan all the details of your costume — what you'll wear, what your makeup and nail art will look like (need some inspo? Check out our Halloween makeup guide) and any accessories you'll need. If you want to take your costume to a whole new level, colored contacts can be a fun way to enhance your completed look when used safely. We chatted with Dr. Diane Hilal-Campo, a New Jersey-based Ophthalmologist, to learn how colored contacts differentiate from traditional lenses, how to select colored contacts to fit your needs and all the risks involved.
Regular Contacts Vs. Colored Contacts
Aside from the addition of color and the fact that colored contacts don't actually help you see better, there's not much difference between colored contact lenses and regular contacts. "They're pretty much the same," says Dr. Hilal-Campo. "The addition of color can make the lens a little thicker (and maybe a little harder to put in) but otherwise, you can expect the same experience."
How to Choose Colored Contacts
Before you decide to enhance your Halloween costume with colored contacts, you need to consider the safest options and consult your eye doctor. It's extremely important that you never buy contacts from just any vendor. "Colored contacts are only safe if they have been prescribed to you by an eye care professional after being examined and fitted," says Dr. Hilal-Campo. According to the FDA and the FTC, it is actually illegal to sell contact lenses that have not been prescribed by a doctor.
Dr. Hilal-Campo strongly advises never to buy contact lenses from an unlicensed vendor. "Not only do you not know if they'll fit your eye — poorly-sized contact lenses can cause abrasions and infections — you don't actually know what the product is because it's unregulated, making it a huge safety and health risk for you," she explains.
There are a few types of colored contacts that Dr. Hilal-Campo recommends to her patients including the Alcon FreshLook Colorblends. "These are designed to actually change your eye color, such as from brown to blue," she explains. "It has 3-in-1 color technology to help blend the natural eye color and it comes in 12 color choices." She also recommends the Alcon Air Optix Colors because they are silicone hydrogel lenses that have a high oxygen permeability making them more comfortable to wear. Consult with your doctor for colored contact recommendations that best suit your needs.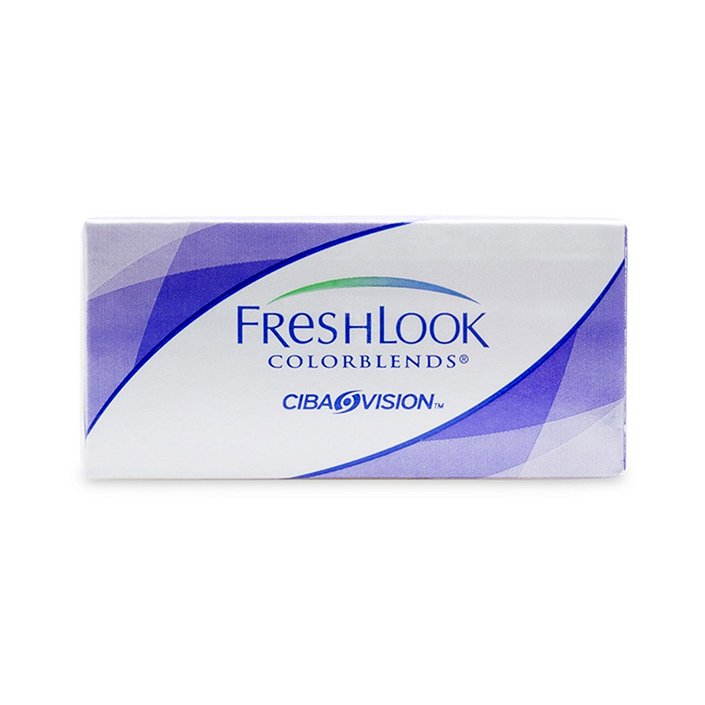 How to Wear Colored Contacts
Once you've selected a pair of colored contacts with your doctor, the care and wear is pretty similar to regular contacts. Wash your hands before placing the lenses in your eye and wear them for no longer than 12 hours a time, especially if they are opaque in color, says Dr. Hilal-Campo. "Opaque lenses are made of a less-oxygen permeable material, so you won't be getting the best oxygen flow to your eyes."
Depending on the brand you use, you may be able to reuse your lenses. If you selected one-day lenses, throw them out after wearing them. If you selected two week or 30-day lenses, store them in a contact case with a cleansing solution like Optifree. Dr. Hilal-Campo recommends also cleaning 30-day lenses with a peroxide solution to reduce the chance of developing an allergy to the proteins that build up on the contacts.
If you experience redness, pain or discharge from your eye after wearing the contact lenses you may have an infection, so visit your doctor as soon as possible to receive proper treatment.
If you want to add a pop of color to your Halloween costume but are unsure if colored contacts are the route you want to take, find some bright, attention-grabbing eye makeup that will jazz up your whole look, below.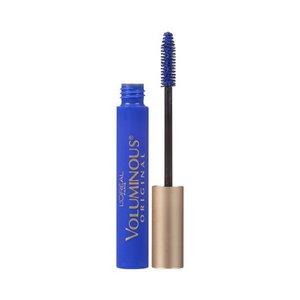 1 / 5
Build lashes up to five times their natural thickness with this cult-favorite volumizing mascara. The formula is clump- and flake-resistant and delivers a rich royal blue color to your eyelashes to make them pop.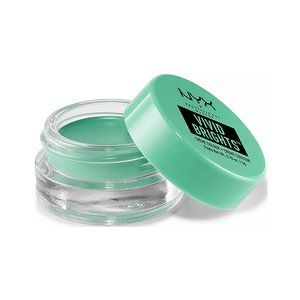 2 / 5
Create intricate eye makeup designs with this cream eyeliner. The velvety formula glides across the skin allowing for precise application. It's available in 12 highly pigmented colors, but our current favorite is Aqua Sapphire — a seafoam green that gives us total mermaid vibes.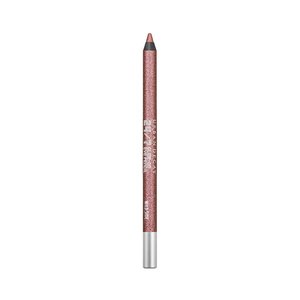 3 / 5
Whether you want to add just a tinge of color or craft a cool graphic look, this pencil was made for both. Available in matte, metallic, satin and shimmer finishes, this eyeliner is completely waterproof and lasts for 24 hours. Try Wild Side, a metallic copper color that really makes green eyes pop.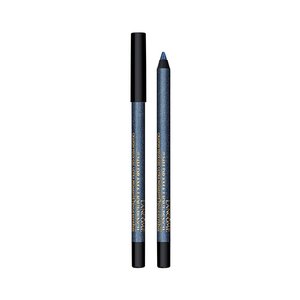 4 / 5
The unique gel formula of this eyeliner is creamy and blendable, but fully budge- and flake-proof once set. The shade Seine Sparkles, a metallic blue-grey, has a subtle sparkly payoff that will turn heads whether you use it to complete your Halloween look or use it for everyday wear.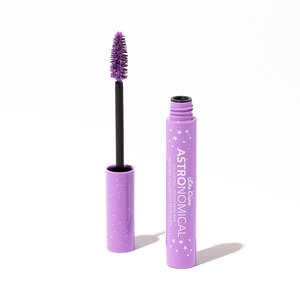 5 / 5
Vibrant, volumized lashes are one swipe away with this vegan mascara. The fiber brush wand lifts and separates every lash — even the smallest ones in the corner — while the electrifying light violet hue accentuates all eye colors.
Read more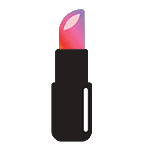 Back to top