5 Best Eyebrow Pencils You Can Pick Up at the Drugstore
July 26, 2018
Big brows are in, and we are totally here for it. If you're not naturally #blessed with thick, bushy brows, there are lots of ways to get the look. Enter: eyebrow pencils — one of our favorite ways to achieve thicker brows because they offer lots of control for getting the look and shape you want and are easy to use. Ahead, we've rounded up the best brow pencils the drugstore has to offer — they're effective and affordable, what more could you want?
1 / 5
NYX Professional Makeup Precision Brow Pencil
If sculpted brows are your thing, this is the perfect brow pencil for you. Don't let the slanted tip scare you! This pencil is great for creating big brows and giving you that Instagram brow look.
2 / 5
Maybelline Eye Studio Brow Define And Fill Duo
With a wax pencil on one side, and eyebrow powder on the other, you can really customize your brow look. We recommend starting with the pencil side to define your brows and using the powder to fill in any sparse areas. Trust us, it works.
3 / 5
4 / 5
NYX Professional Makeup Micro Brow Pencil
This pencil is often compared to pricy beauty buys, but it definitely stands on its own legs. Available in eight shades designed to perfectly match your natural brows, the fine tip and slightly waxy consistency holds color in place and will help you shape your brows to your heart's content.
5 / 5
Read more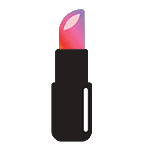 Back to top