How Our Editors Would Revamp Their Eye Makeup Routine With $25 on Amazon
October 16, 2020
Amazon is one of our go-to destinations for scooping up new,

affordable eye makeup

. And recently, the retailer has added a ton of

new mascaras

, eyeshadows and

brow products

to its virtual shelves. Given our love of online shopping, we decided to revamp our entire eye makeup routine — from lash care to liners — on Amazon with a theoretical $25. Keep reading because our editors are sharing the eye makeup we're adding to our cart, below.
Samantha, Assistant Editor
My day-to-day eye makeup routine is fairly simple. All I usually wear is a great mascara and some glitter eyeshadow. Recently though, I've been trying to focus on giving my eyelashes some TLC. That's why my first Amazon purchase would be the Maybelline New York The Falsies Lash Mask ($6.98), which nourishes and conditions lashes overnight. Next up, I would add the L'Oréal Paris Air Volume Mega Mascara ($10.97) to my cart. Not only does it make my lashes look thick and full, but it also actually keeps my straight eyelashes curled throughout the day. To wrap up my eye-centric shopping spree, I'd look for some sparkly shadow, like the Maybelline New York Color Strike Cream-to-Powder Eyeshadow Pen in the shade Spark ($6.98). It adds a final touch of shimmer to my look and is so easy to apply.
Sarah, Senior Editor
My go-to eye look these days is pretty au naturel, however there are times when I need to amp things up for a virtual work meeting or a socially distanced outdoor hang with friends. I've been looking for products that help me define and add some color to my eye area but that don't require much effort. The Maybelline New York Color Strike Cream-to-Powder Eyeshadow Pen in Rally ($6.98) is one of my new favorite shadows because it glides on without the need for makeup brushes or blending and is a gorgeous copper shade that makes me look like I actually tried. My eyeliner skills are rusty, so I need a pigmented formula that helps me create a smooth, even line. I'd add the L'Oréal Paris Makeup Le Liner Signature Mechanical Eyeliner in Noir Cashmere ($8.99) to cart because it has a creamy, long-lasting pigment that doesn't require sharpening like a pencil or dry out like a liquid eyeliner. Finally, I have my eye (see what I did there) on the Maybelline New York Brow Fast Sculpt Gel Mascara ($5.59). A defined brow can really make you look put together. This formula helps sculpt and tame brows in a single swipe.
Genesis, Assistant Editor
When it comes to my everyday makeup, I'm all about my lashes and brows. I can wear zero complexion products on my face but after a couple of swipes of mascara and quickly fixing up my brows, I instantly feel way more put together. Some eye products that I'd add to my shopping cart are the L'Oréal Paris Voluminous Lash Boosting Conditioning Primer Mascara ($5.99), which really helps give your mascara a boost, and the L'Oréal Paris Makeup Lash Paradise Mascara ($7.69). These two products together offer long, luxurious-looking lashes. For my brows, I've been loving the Maybelline New York Eyebrow Fiber Pomade Crayon ($7.98) because it's really easy to use and makes my brows look thick, full and natural, so I'd grab another one of them for sure.
Photo: Samantha Holender, Design: Hannah Packer
Read more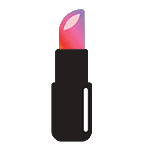 Back to top