Bright Graphic Eyeshadow Makeup Is Going to Be Summer's Biggest Trend
March 19, 2021
Once upon a time

eyeshadow makeup

consisted of a single swipe of shadow across the lid, a

smoky eye

and the occasional

cut crease

. Now, makeup artists and influencers are getting way more creative with their

eye makeup

. Taking inspiration from

graphic eyeliner

, we've been seeing eyeshadow itself take on different shapes, colors and designs like we've never seen before — and we're obsessed. We're calling the trend graphic eyeshadow and think it's going to be all the rage this summer. So if you want to get in on it, keep scrolling for major inspo.
Retro Graphic Eye Look
Consider this look a cut crease with a little more style and edge. We love the addition of bright, bold colors mixed with the striped graphic effect. The best part? You can recreate the look in three easy steps. Check out our story for a
step-by-step tutorial
.
Staggered Rectangle Eyeshadow
If you're a beginner but want to get in on the trend, this look is an easy way to do it. We love that you can customize it by choosing any two colors that best complement your skin tone.
Learn how to recreate it, here
.
Metallic Magic
@rowisingh
is the queen of graphic eye makeup looks and we're in love with what she's calling "metallic magic." If you're not into all of the extra embellishments, like the tears and rhinestones, take inspo from the actual shape on her eyelids, which is a cool and unexpected rectangle.
Summer Inspo
A common theme of this trend is the more colors, the better. And that proves to be true with this summery pastel look. We love how you can see the outline of the shapes, but it's soft and diffused.
Polka Dots
Get real creative and recreate this ombré-polka dot look. It's a sweet reminder that there are no rules in makeup, and when you allow yourself to experiment, the results can be breathtaking.
Read more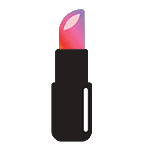 Back to top