Makeup State of The Union: The Six Makeup Trends You'll See Everywhere in 2020
December 11, 2019
We're calling it now: 2020 is going to spin every makeup trend as we know it on its head. In the new year, makeup products will no longer be restricted to their traditional boundaries. Eyeliner will go beyond the lash line, eyeshadow will come off the lid and appliqués will change our definition of makeup products. Below, take a look at our predictions for the biggest makeup trends of 2020, so you'll be ahead of the game come January 1.
Brow Bone Liner
Say goodbye to eyeliner on your upper or lower lash line — the classic stroke of color has been promoted to the brow bone. Brow bone liner is going to change the makeup game in 2020 because it gives any eye makeup look an innovative twist. We love how it parallels the brow shape and allows for your lashes to shine.
Mermaid Tears
Mermaid tears is a trend we've already begun to see everywhere in 2019, and we predict that it's only going to grow in popularity during 2020. This bright pop of color changes the way we use eyeshadow all together — no longer on our lid and in our crease, but now in our inner corners.
Lip Art
We'll be the first to say that lip art is going to be a new, challenging trend to try this coming year. Whether that means drawing outside the lines of your natural lips, adding glitter, gloss or painted flowers is up to you, but we're feeling a total lip-art renaissance on the horizon.

Appliqué Everything

Euphoric eye makeup is a trend that's been building momentum the last few months of 2019, and we're feeling that it's only growing stronger. That means you'll be seeing tons of appliquéd rhinestones, pearls and gems covering lids and brow bones everywhere, bringing creativity in eye makeup to new heights.
The Return of Reflective Highlight
While 2019 was the year of luminous matte, we have a sneaking suspicion that 2020 is going to be the return of the reflective highlight. Whether it be blended out onto your cheek, temples or brow bone, we're feeling subtle glitter and more glass-like finishes to catch the light.
Painterly Lids
Read more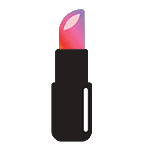 Back to top