5 Best Matte Eyeshadow Palettes — And They're All At the Drugstore
October 16, 2018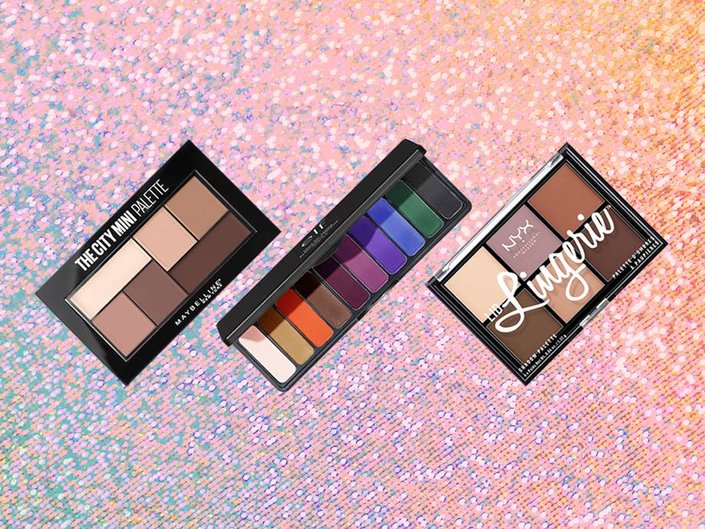 With matte eyeshadow looks being all the rage, it's no surprise that brands have hopped on the trend and create entire palettes designed to fulfill your shimmer-less dreams. While many all-matte palettes tend to carry a slightly-higher-than-drugstore price tag — there are a few affordable matte eyeshadow palettes perfect for budget conscious beauties and drugstore lovers alike. Whether you're a beginner or a collector, there's (at least) one for you.
Peep our faves ahead: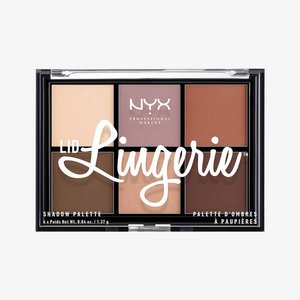 1 / 5
NYX Lid Lingerie Shadow Palette
Inspired by the Lip Lingerie Liquid Lipsticks, this easy-to-use palette is an expertly curated combo of neutral, matte shades with great color payoff. This is a palette you'll reach for every day — and is perfect for achieving a monochrome makeup look.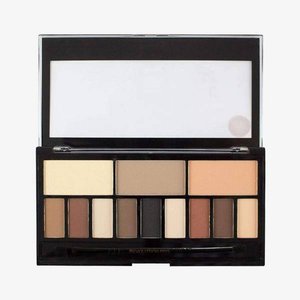 2 / 5
Makeup Revolution Ultra Eye Contour Light & Shade Palette
Ideal for everyday makeup looks, this affordable palette is every makeup lover's dream. It's perfect for highlighting and contouring your eye (hence the name Light & Shade), and will make creating a soft smoky eye look a breeze. At $7.50, this palette is definitely a steal so there's no harm in picking up two.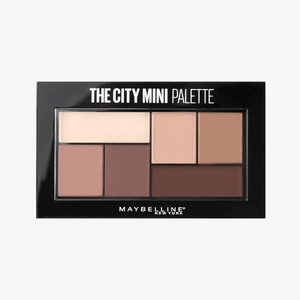 3 / 5
Maybelline City Mini Eyeshadow Palette in Matte About Town
If you need a palette you can take practically anywhere (and we mean everywhere), the City Mini's are a must have for your travel bag. Matte About Town is a pigmented, six-shade palette with neutral browns that are perfect for creating sultry brown eyeshadow looks. It can also be used as a base for bolder eyeshadow looks so the possibilities really are endless.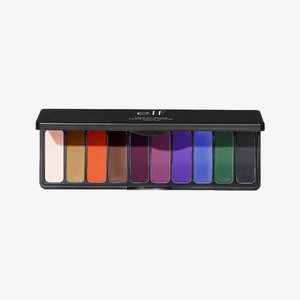 4 / 5
e.l.f. Mad For Matte Eyeshadow Palette Jewel Pop
All-matte eyeshadow palettes tend to mean lots of wearable neutrals (think browns and deep oranges), but e.l.f.'s Jewel Pop palette proves otherwise. This palette features an array of jewel tones — from an on-trend blue to a deep, burgundy hue we'll be reaching for all autumn long.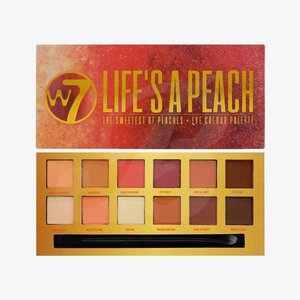 5 / 5
W7 Life's A Peach Eyeshadow Palette
If you've never heard of this U.K. based brand, you're probably going to see it everywhere soon. The affordable beauty brand is finally making the leap across the pond and bringing their cult-favorite products to stores near you. We're particularly obsessed with Life's a Peach — the 12-shade all matte palette that's perfect for fall.
Read more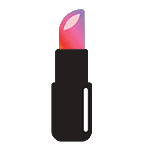 Back to top