We Found the Perfect Pink Eyeshadow for Your Skin Tone
October 24, 2022
If our whole team scrolled through our Instagram feeds right now, we'd likely all come across a super-pigmented eye makeup look, be it from a friend, makeup artist or a beauty influencer. After all,
bold colors
are trending right now, which means it's the perfect time to try your hand at a Makeup.com favorite:
pink eyeshadow
.
If you're hesitant to try the trend or don't know what shade of pink to reach for,
we recommend finding one that complements your skin tone. That sounds complicated, but it's actually rather straightforward. "Your
skin's undertone
is what will determine what eyeshadow colors are best for you," says celebrity makeup artist
Allison Kaye
. "Cool skin will have pink or blue undertones while warm skin will appear golden, yellow or peach."
Her recs? Cool undertones should choose 'blue' types of pink like baby pink, mauve, fuchsia, magenta and plum tones, whereas warm tones should choose "golden" types of pink like peach, apricot, rose gold, salmon and coral.
If neither of those sounds like you, then you likely have a neutral undertone. That means "you can experiment with all eyeshadow colors and pick your preference on what you like best," says Kaye.
Of course, no beauty rule states you *have* to follow the aforementioned rules (you should and can wear whatever makes you feel most confident!), but it's recommended if you want to find the best shade of pink to complement your skin tone. Ahead, we share some of our favorite eyeshadow picks to guide your search.
Fair Skin Tones
Fair skin often has cool tones, which is why we're drawn to the Giorgio Armani Eye Tint Liquid Eyeshadow in Rose Gold, a soft shade of baby pink containing subtle shimmer. Have a neutral undertone? Try your hand at the Shu Uemura Eye Palette Spring/Summer 2022, containing a mix of pretty warm and cool shades of pink.
Dark Skin Tones
The NYX Professional Makeup Ultimate Glow Shots is one of our favorite products for darker skin tones because of its bold pigment. For those with a deep complexion and warm tones, we recommend the "Raspberry Red" hue. For cool tones, we recommend trying "Grapefruit."
Read more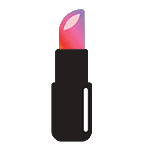 Back to top