8 Craziest Brow Trends of 2018 — So Far!
October 30, 2017
2018 brought a lot of trends into the makeup world — from unusual lip plumping techniques to using just about anything under the sun to apply makeup. But no makeup trend alone can overshadow the glossary of ever-growing eyebrow fads. Ahead, find the eight buzziest eyebrow trends we still can't believe exist, and here's hoping that 2019 pushes the eyebrow envelope even further (if possible?!).  
Squiggly Brow
This classic Dr. Seuss trend hit our Instagrams in major wavelengths this past summer and fall, confusing onlookers and beauty gurus alike — questioning whether the look is created with an app or an eyeliner pencil. Regardless of the method, we're impressed with the execution and slightly surprised at how much we actually dig this one.
Negative Space Brow
The negative space brow is the antithesis of what we know and love in an eyebrow — sans the hair and the filling in. While this trend is definitely better suited for the runway, we still love its out-of-the-box nature.
Nike Brow
Why have this signature check on your sneakers when you can have it on your brows? Seriously though, this eyebrow trend gives athleisure a whole new meaning — and would certainly give Sporty Spice a run for her money.
Braided Brow
The braided brow trend is another optical illusion via potential photoshop or very intricate braiding skills. Most likely, it's the former, but we have to admit, it makes for a cool photo.
Feathered Brow
These feathery brow hairs were one of the first brow trends to hit 2017 and have become a signature editorial look, because fashion. Seriously though, this is the trend we would actually wear.
Gucci Snake Brow
Speaking of fashion, the Gucci Snake brow took the Instagram world by storm as an affordable way to wear the brand without actually spending the cash for it. The infamous red, white, black and green detail slithers in and out of the brow — adding a majorly creative take to any eye look.
Glitter Brow
The glitter brow is another eyebrow trend we may find ourselves rocking to the next holiday bash. We're loving the simplicity of the glitter, but the impact of the look.
Ponytail Brow
Perhaps the most amusing of the bunch, the ponytail brow definitely takes the cake as the most unique. While we're not sure we'll be rocking this one anytime soon, we appreciate the creativity behind it.
Read more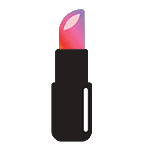 Back to top